Statistics
We looked inside some of the tweets by @Alexoria and here's what we found interesting.
Inside 100 Tweets
Time between tweets:
a month
Tweets with photos
0 / 100
Tweets with videos
0 / 100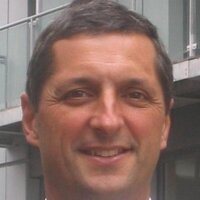 I do not usually promote events to my network, but thought this one on Artificial Intelligence and Machine Learning might be of particular interest: https://lnkd.in/gUqAXhk  I hope to see you there!
How to Accelerate Your Margin Growth
Win digital deals effortlessly
Ri Trustees appoint Professor Sarah Harper as Director
Find the rumpus with Southern somewhat surprising when DLR has driverless and guard less trains!
I'm going to "The Well-Tempered City". See you there?
Looking forward to Smart Essex Digital Summit @ BT Tower tomorrow. Let me know if I should look out for you there?
It seems as though artificial intelligence and machine learning will be here before we know it...
Let me know if I might expect to see you there - it would be good to catch up.
Interesting article from The Economist | The multinational company: In retreat
I'm fundraising for The Lord Mayor's Appeal. Text GGAK66 £5 to 70070 to sponsor me today. Thanks.
I'm going to "Ballot for: An evening with Stephen Hawking". See you there?