Statistics
We looked inside some of the tweets by @Anikina_ER and here's what we found interesting.
Inside 100 Tweets
Time between tweets:
7 hours
Tweets with photos
0 / 100
Tweets with videos
0 / 100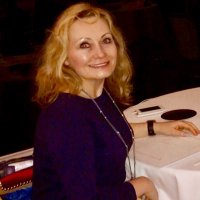 "I'm such a fighter, I just never give up," the 37-year-old said to the adoring crowd during an on-court interview. "It's definitely something that's innate. I just work so hard for every point."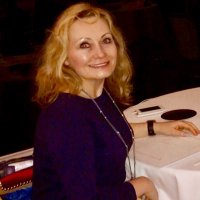 "In an annual wealth check released to mark the start of the World Economic Forum in Davos, the development charity Oxfam said 2018 had been a year in which the rich had grown richer and the poor poorer"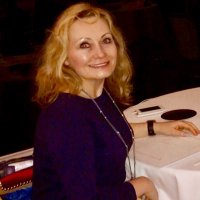 "The American skier's surgically repaired knees simply don't let her apply the power she requires to win races anymore. The pain is too severe; the psychological impact too much to bear; her pride too great"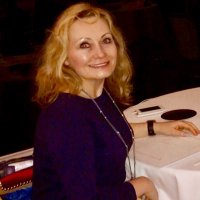 "Katz writes: Rodchenkov is witness who has admitted lying and cheating-Wieschemann put it in press release on Saturday about Rodchenkov-"The story was by no means as he tells it today"-Justice demands thorough exploration of Rodchenkov's criminal conduct"
"Reasons for decision to reject IOC appeal in this case were not disclosed, but since 28 reasoned decisions by CAS are similar, IOC won't proceed with appeals for remaining 27 cases. IOC does reserve right to reopen these cases should new evidence arise"
"Five-times Grand Slam champion Sharapova, who won her last major at the 2014 French Open, hit 37 winners against 10 from her opponent and converted her second matchpoint to set up a fourth round clash against Australia number one Ashleigh Barty"
"The first phase of the three-phase process outlined by that decision is now complete. The long impasse around access to the former Moscow Laboratory has been broken and that is significantly good news"
"There are probably some who respond, at the same time he has been serving his punishment and one must respect that he is back," he (Bjorndalen) said, admitting that many in the environment were skeptical"
"In 2015 after Britain's first Davis Cup victory since 1936, the Scot said talking to the LTA about the future of British tennis was "a waste of his time" and that "nothing ever gets done"
"Instead, May will now begin talks with what she has called "senior parliamentarians" from across the parties to establish what kind of Brexit deal could win the backing of the Commons."
Zubkov among 4 Russian bobsledders banned for Olympic doping- "Zubkov said he didn't think the IBSF should be able to remove him as the top official in Russian bobsledding."
"The executive committee will consider the CRC's recommendations and will announce its ruling on Jan. 22 as scheduled. WADA would not elaborate on what safety concerns they have but they were enough to trigger a change in plans"
"Thirty years later, Johnson said Pound didn't aggressively defend him before the IOC Medical Commission. "I believe he didn't reach out far enough or strong enough to protect me," Johnson said, after learning more about the report." 😄👍👏
Новый iPad Pro. Теперь с дисплеем от края до края, Face ID, USB-C. Добавьте к этому Apple Pencil нового поколения.
"The result -- the worst parliamentary defeat for a British government in the modern era -- means the Prime Minister now faces a deep political crisis, with no clear path out of the mess."
"FINA acknowledges that swimmers are free to participate in competitions or events staged by independent organisers, namely entities which are neither members of FINA nor related to it in any way," the statement said"
Today marks 10 years since the 'Miracle on the Hudson.'
"The ITA is honoured to have been appointed by FISU and the local organising committee of the 2019 Winter Universiade to be held in Krasnoyarsk, Russia as their anti-doping partner," said ITA Director General Benjamin Cohen"
Doping - Clock ticking on Moscow as WADA prepares for report | Euronews. - "The process will be under WADA control but WADA inspectors will have no direct access."
"If sport's administrators really want to protect clean athletes – and that includes Russian athletes – then it is time to take proper action. However, as outlined above, it may already be too late…"