Official account covering the athletics programs at Butler Traditional High School in Louisville, Ky.
Joined on October 26, 2016
Statistics
We looked inside some of the tweets by @BTHS_Athletics and here's what we found interesting.
Inside 100 Tweets
Time between tweets:
2 hours
Tweets with photos
5 / 100
Tweets with videos
0 / 100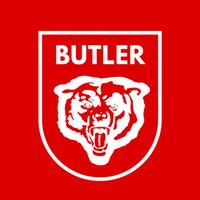 Wiggins and Elder make First Team and East is named 2nd Team.
Field set for Sixth Region girls basketball tournament: Holy Cross, PRP, Butler, Iroquois, North Bullitt, Moore, Bullitt East, Mercy.
Field set for Sixth Region boys basketball tournament: Fairdale, PRP, Butler, DeSales, Bullitt Central, Moore, Jeffersontown, Bullitt East.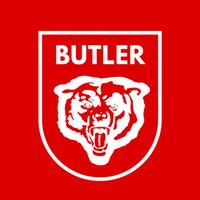 Butler's Reece Tolley named to 6th Region First Team.
Bears will take on Desales Friday at Iroquois for the district championship. Tip off is set for 7:30 with Bearettes/Iroquois at 6:00. Winner of those games will host the first round of 6th region tournament Next week.
Terrific effort from our guys tonight to advance to the 22nd District Championship game Friday at 7:30. We play the winner of Doss vs DeSales. We need ALL of Butler Nation there as we look to win the district for the first time since 2013! BE THERE!
Butler 87 Western 62 Final. Bears advance to District Championship at 7:30 on Friday at Iroquois.
Timeout Butler with 4:30 left in this one. Bears lead Western 80-50.
Underwood and Tolley both lead the Bears with 16.
Butler 71 Western 46 after 3.
Timeout Butler after a Western run. Bears still lead 54-41 with 5:40 left in 3rd.
Bears scoring: Underwood 14p 1r 1b Tolley 11p 1r 1s Minter 7p 1r 1s Dorsey 6p 1a Jackson 5p 3r Brown 3p Chandler-Westbrooks 2p 2s 1r 1a Dozier 2p Lamb 2r
Butler 52 Western 31 Halftime.
Butler 25 Western 16 after 1.
Another timeout Western... Butler leads 25-14 with :58.1 left in 1st. Underwood has 8 for the Bears.
Timeout Warriors. Bears out to 9-2 lead behind 3s from Underwood (2) and Brown.
Tomorrow night! 6:00 PM! Be there! 22nd District Tournament Semifinals vs Western @ Iroquois We need ALL of Butler Nation to pack the gym and support our players! Let's make it a home game tomorrow night! See you there at 6:00!
Bearettes will take on Iroquois Friday at Iroquois for the district championship. Tip off is scheduled for 6:00
Bearettes 76 Western 7. Final. Bearettes now have a spot in the 6th region tournament. They will play in the district championship game Friday at Iroquois vs winner of Iroquois vs Doss.