We looked inside some of the tweets by @BernardAimeRE and here's what we found interesting.
Inside 100 Tweets
Time between tweets:
3 months
Tweets with photos
0 / 100
Tweets with videos
0 / 100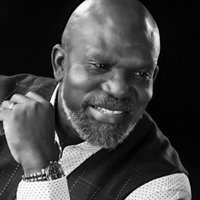 Now, let's talk about Philadelphia. The Sixers can be a very good team. Why doesn't the coach tell Embiid to keep his ass in the paint instead of shooting those three pointers? And Ben Simmons needs to shoot more of those soft little jump shots.
Years ago, the Governor May have done something stupid. Let's focus on what he is doing now. Those who are criticizing him are probably doing worse right now.
It's Super Bowl Sunday. I'm ready to watch a good game. However, I need to briefly mention something else. Why are they asking a Governor to resign for something that happened years ? We all do stupid things when we are young. Why don't they talk about the good things.
Let me see how much you guys know football. Which two teams will meet in Atlanta for the Super Bowl?
⚡️ "Miss USA apologizes for comments about fellow contestants' English-speaking abilities" I'm glad she apologized. Unfortunately, she has already shown her ignorance. I bet she cannot say one sentence in a language other than English.