This is the official twitter account for the Holbrook Middle-High School Athletic Department. Go Bulldogs!
Statistics
We looked inside some of the tweets by @BulldogHolbrook and here's what we found interesting.
Inside 100 Tweets
Time between tweets:
7 hours
Tweets with photos
10 / 100
Tweets with videos
0 / 100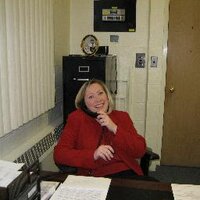 There will be a 1 hour delay for the Holbrook Public Schools tomorrow due to icy, slippery conditions and low temperatures ❄️Be safe!
Today: Boys basketball travels to Brockton High for an @MIAA033 Endowment Game. Jv plays at 12:30 PM, followed by varsity at 2:00 PM. Bus leaves Holbrook at 11:30 AM. Go Bulldogs!!!! 🏀🏀🏀🏀
Keep it up boys!
Boys basketball with a huge win over West Bridgewater tonight 63-54!!! 🏀🏀🏀🏀
West Bridgewater defeats Holbrook Girls basketball 37-27 🏀🏀🏀🏀
Today: Girls basketball travels to West Bridgewater... JV is 3:00 PM, varsity 4:30 PM. Boys basketball hosts West Bridgewater for a triple header: Freshman at 3:30 PM, JV at 5:00 PM, and varsity at 6:30 PM. Go Bulldogs!!!! 🏀🏀🏀🏀
Girls basketball moves to 7-4 on the season with a 31-21 win on the road at Rising Tide today!! 🏀🏀🏀
The girls basketball games on Friday January 18th at West Bridgewater have been adjusted to 3:00 PM for JV and 4:30 Pm for varsity 🏀🏀🏀🏀
Free physicals for Holbrook students Thursday February 28th at 9:00 AM with the school nurse. Sign up with Ms. Froio or Mr. Case !!!!
Today: Girls varsity basketball travels to the Wolves Den in Pembroke to take on Rising Tide at 4:30 PM. Bus leaves at 3:30 PM. Go Bulldogs!!! 🏀🏀🏀
Rising Tide Charter has forfeited the boys basketball games scheduled for Wednesday January 16th. The girls varsity team will still travel to the Wolves Den in Pembroke tomorrow at 4:30 PM to take on Rising Tide. Bus leaves at 3:30 PM. Go Bulldogs!!! 🏀🏀🏀
Tonight's boosters 50/50 took in $118! Our $59 will be donated to the Dana Farber Pancreatic Cancer research team. Congratulations to Barbara Davis who won the raffle.
Boys basketball with an impressive 69-54 victory over SSCA to cap off a successful Richard Monteith Classic!! 🏀🏀🏀🏀
Girls varsity basketball moves to 6-4 on the season with a convincing 47-24 victory over SSCA to start off the Richard Monteith Classic!!! 🏀🏀🏀🏀