Work hard to reach your goals but never forget where you came from; stay humble.
Statistics
We looked inside some of the tweets by @CMEDNOZA7 and here's what we found interesting.
Inside 100 Tweets
Time between tweets:
4 days
Tweets with photos
17 / 100
Tweets with videos
0 / 100
Everything happens for a reason alrighttt
Feeling so thankful right now 🙏🏼
Cracked my first iPhone 😖😖😖😖
Me and @CMEDNOZA7 planning our trip to LA for Mexico VS USA 😁
Mas desepsionado que ni enojado.
Congrats Mexico 🇲🇽🇲🇽🇲🇽🇲🇽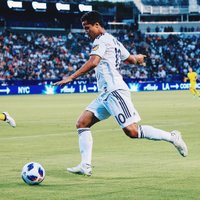 Muy orgulloso de ti hermano,has trabajo mucho para que llegara este momento, gran torneo y espectacular partido hoy! Te amo @jona2santos
Put the country on your back baby!!!! GUARDADOOOOOOOO!!!
Why el piojo looked coked out 😂
La MLS, nos guste o no, convenció a un futbolista mexicano al que la selección llama figura; y que nunca jugó en la Liga MX: Giovani.
The days without you seem longer 😔
This USA vs Germany reff fucking sucks 😂