Statistics
We looked inside some of the tweets by @DebsDivorced and here's what we found interesting.
Inside 100 Tweets
Time between tweets:
6 hours
Tweets with photos
0 / 100
Tweets with videos
24 / 100
Quoted @DebsDivorced
Favourite place to finish. RT and vote, let's settle this....
Results are in....
And that's the first and last black cock I ever had!
The next day I could barely walk and didn't leave my bed....
He bent me over..... The best I could do was bite into the pillow and take it. It felt like it was pressing up against lungs!
I did my best with my mouth, but barely got past the tip.....
But I still wasn't expecting what I found when I pulled it out.... I'd never seen anything like it.
As things got heated I could feel it more. It was huge.....
We enjoyed our night, and headed back to his...... I wasn't inexperienced but I was nervous....
We danced, the type of dance where I could feel his package..... It was big I could tell...
We chatted a few times, flirted a bit, nothing more. Then one night he stepped it up....
I'd never really been into black guys, but this one guy had something about him....
In my uni days, before I met my husband I got into myR&B music. So we used to go to a couple R&B nights around town....
Wetter than an otters pocket....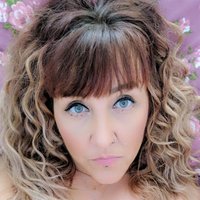 Retweet if you want to put your hands down my panties ? 😘🐻 #DirtyDm 😜
If anybody needs me tonight I'll be in my pants watching the boxing. Drinking gin obvs.