Statistics
We looked inside some of the tweets by @DreamShakeSBN and here's what we found interesting.
Inside 100 Tweets
Time between tweets:
2 hours
Tweets with photos
10 / 100
Tweets with videos
0 / 100
Game 1 of the 1995 NBA Finals will always be remembered for four free throws, but do you remember everything that led up to it? Let's rewind.
Just an unfriendly reminder that the Rockets lost three home playoff games last year and Scott Foster reffed in all of them. Houston went 7-0 in all other home playoff games.
Quoted @espn_macmahon
Free throws in final 20 minutes: Lakers 17, Rockets 0
HAHAHAHAHAHAHAHAHA BUT I HEARD HARDEN GETS ALL THE CALLS!
Lol oh yeah that was the game where Jawun Evans drew two huge charges after he should have fouled out. Literally everything involved with Scott Foster is inept.
Quoted @espn_macmahon
Per @ESPNStatsInfo, Scott Foster called 18 fouls (personal or technical) on Thursday -- 12 against the Rockets, six against the Lakers. Seven of the fouls Foster called against the Rockets came in the fourth quarter, including the T he called on Chris Paul.
🤔🤔🤔🤔🤔🤔🤔
Rockets were 0-3 last postseason in games officiated by Scott Foster. That's one reason James Harden was willing to take a fine to rip Foster tonight. "It's lingering, and it's something that has to be looked at for sure," Harden said of bad blood between Foster and the Rockets.
Poor Rockets Shooting Fosters Laker Comeback
Quoted @KellyIkoNBA
James Harden says Scott Foster is rude and arrogant. Says he shouldn't be allowed to referee their games anymore, believing it's a personal thing now.
James Harden is correct. Scott Foster should never ref a Rockets game ever again. Or any game, for that matter.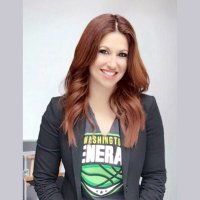 Chris Paul on his relationship with referee Scott Foster: "I don't know what else to do - I've met with the league with him before. I don't know what else to do." James Harden: "For sure it's personal, for sure." Harden says Foster shouldn't officiate Rockets games anymore.
Quoted @Jonathan_Feigen
D'Antoni on Harden's four offensive fouls. "I'm not touching that. It is what it is. " Asked about his conversation with officials, said, "I was seeing what they did over the weekend."
What it was, was Scott Foster.
Chris Paul and ref Scott Foster have a little history. "He the man," Paul said last season. "That's who they pay to see."
Can't win when you score 16 points in the fourth quarter and can't make 3s and Scott Foster exists. Need two of those things to go your way.
Not sure how, but Morey and co have to make sure Foster never does one of Houston's games again. There's obvious bias there.
Scott Foster now giving out Ts.
Can it be right now? Please?
When does Scott Foster retire?
Chris Webber was screwed out of a championship by LA, but you wouldn't know it by how much he praises them over everything.