Statistics
We looked inside some of the tweets by @EdgeMediaNet and here's what we found interesting.
Inside 100 Tweets
Time between tweets:
3 hours
Tweets with photos
20 / 100
Tweets with videos
0 / 100
A look at a number of high profile people who have been accused of lying to the public.
"While these allegations are very disturbing, we are placing our trust in the legal system as the process plays out," @EmpireFOX executive producers Lee Daniels said in part.
Well, here's some good news! 😮💖🏳️‍🌈👨‍👨‍👦‍👦
"There was never a change of heart," Schmidt said. "There was a point where this story needed to be told, and they manned up and they said, 'We're gonna correct this.' Plea deal, immunity, all of that — they don't care about that."
When will the Mueller report drop?
Jussie Smollett also sent a racist and homophobic threatening letter to the Fox studio lot where he works in Chicago before the attack, Supt. Eddie Johnson said. He said Smollett was dissatisfied with his salary.

Get VIP treatment and boost your self-esteem with help from Loria Medical. If you are trying to find a solution for #ED or increase the size of your #manhood, then Loria Medical is your answer! Learn more today! http://www.loriamedical.com  Call 877-375-6742. #sponsored
Police haven't described a motive.
#BREAKING: Chicago detectives suspect that "Empire" actor Jussie Smollett filed a false police report when he said he was the victim of a racist, homophobic attack in downtown Chicago late last month.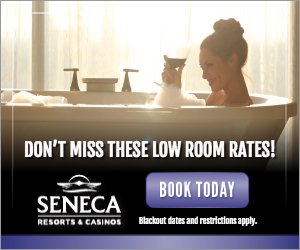 Action-packed gaming, plush rooms, great dining, a wonderful spa & outdoor adventure couldn't be any closer at Seneca Allegany Resort & Casino. http://ow.ly/U5XT30nM1ZW  #sponsored
TMZ is reporting Empire has cut down scenes featuring Jussie Smollett.
Here's your first look at the Michael Jackson documentary "Leaving Neverland."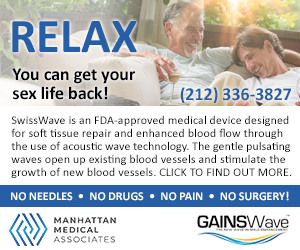 Looking to revitalize your sex life? Manhattan Medical Associates can help! The NON-INVASIVE, DRUG-FREE, NEEDLE-FREE, PAIN-FREE cutting-edge treatment for Erectile Dysfunction (ED). Call 212-336-3827 or visit https://manhattanmedicalassociates.com  #sponsored
He resigned from Congress in 2015 amid scrutiny of his lavish spending. That included redecorating his Capitol Hill office in the style of the "Downton Abbey" TV series.
"I'm sorry that folks are uncomfortable, but they'll get over it," Elizabeth Webster, 50, said in support of #transgender students using bathrooms of their choice.