Statistics
We looked inside some of the tweets by @HootenHaller and here's what we found interesting.
Inside 100 Tweets
Time between tweets:
7 hours
Tweets with photos
5 / 100
Tweets with videos
0 / 100
I may actually have to sweep snow off my car tomorrow. Record broken.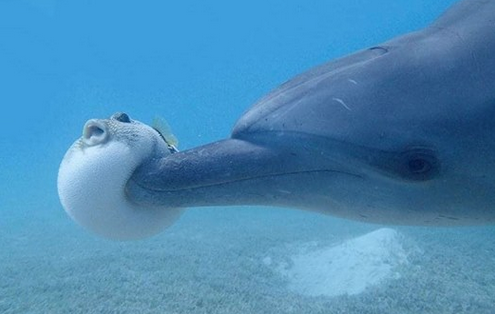 I get high on balls too but it's different.
Girl Scouts reject anti-transgender gift, then triple the money - Los Angeles Times 💜
On the phone. Hold music is being overdriven to distortion. Hell.
Hey, @netflix. Long time viewer, first time caller. Why don't you yet have @kathygriffin on Netflix? She has a tons of specials, some tear-jerking Grammy-winning shows, & more than enough new material to freshen up your comedy mix. #getkathygriffinonnetflix Thx, Todd &🏳️‍🌈🇺🇸🇦🇺🇬🇧🇨🇦
"Successful leaders see the opportunities in every difficulty rather than the difficulty in every opportunity."- Reed Markham
"Leadership is a potent combination of strategy and character. But if you must be without one, be without the strategy."- Norman Schwarzkopf
"The challenge of leadership is to be strong, but not rude; be kind, but not weak; be bold, but not bully; be thoughtful, but not lazy; be humble, but not timid; be proud, but not arrogant; have humor, but without folly." – Jim Rohn
"Leadership and learning are indispensable to each other." – John Fitzgerald Kennedy
"If your actions inspire others to dream more, learn more, do more and become more, you are a leader." – John Quincy Adams
idc I never watch the Oscars. Just give me the tl;dr.
1/ Every one of you "conservatives" gushing about the abuse of emergency powers owns it when a Democratic President declares a national emergency on Day 1. Whether it's on guns or abortion or climate or LGBT issues, you just remember, you wanted this to be how things go.
And yet HR wants rock stars and to know my last job's salary.
Internet Explorer gave me web developer indigestion today. #notnews
Quoted @LillyDriscoll
I fear there is a growing trend within the industry to bare your working class all, in application's. To prove somehow that you are worthy enough by being disadvantaged enough. The tax on the applicant is huge. It's triggering. Talking about the pain.
This is a good, brief thread on the arts funding confessional gimmick, that drives me up the fucking wall.
Quoted @ilovepie84
Your butthole is named after the last movie you watched.
The Man in the Iron Mask.
A dying polician has some final words for us. John Dingell: My last words for America in The Washington Post. Best: "(the quicker the better)" indeed!
Reminds me of a Doctor Who episode, without the killer alien prisoner.
Sorry, Twitter, this isn't sensitive content unless you're counting the words "flush," "sanitary products," or "diapers". Or perhaps your censor AI finds bowling balls unmentionable? 🎳 🎳
I just met a black unicorn. Guy going around in a sweatshirt saying "Hip hop Republicans". I'm hoping the final S was his wishful thinking.