The fate of our Democracy rests in our hands. We call upon all that recognize Trump's threat to join us and #Resist. We are a 501(c)(4) non-profit organization.
♥️✊#TheResistance #FBR♥️✊
Joined on February 09, 2017
Statistics
We looked inside some of the tweets by @IndivisibleNet and here's what we found interesting.
Inside 100 Tweets
Time between tweets:
17 minutes
Tweets with photos
5 / 100
Tweets with videos
0 / 100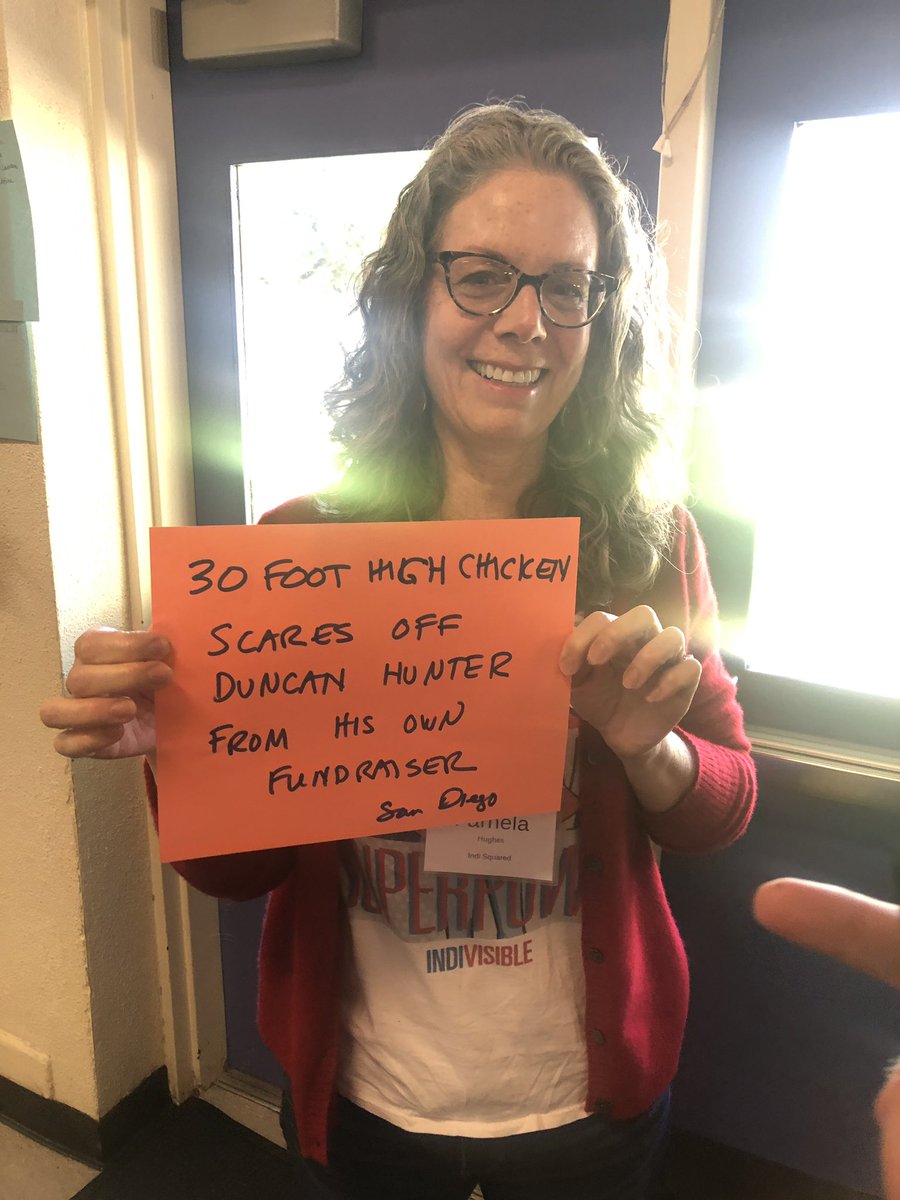 Becca... all we can say is about to 🙏🙏🙏🙏🙏🙏🙏🙏🙏🙏🙏🙏🙏🙏🙏🙏🙏 YOU ARE AWESOME!!! 💙✊
They are already to divide us! We didn't realize Russian bots are attacking us! LOOK AT OUR FEED! Yep, we are committing criminal acts. FOR SHAME TO THOSE THAT POST THIS BS!
They are already to divide us! We didn't realize Russian bots are attacking us! LOOK AT OUR FEED! Yep, we are committing criminal acts. FOR SHAME TO THOSE THAT POST THIS BS!
Was the Democratic primary rigged in 2016? Briene Bros say yes... and they didn't vote for Hillary. Can we say thank you for Trump$ Here is the truth.
Quoted @docrocktex26
The bottom line is Russia's goal was to deny Hillary the presidency, and when Bernie failed to win the nomination plan B became weaponizing his Bros and bots. Simple task considering they were singing the same economically anxious tune as Trump's voters were.
Who believes this is true? If so... why If not... why? What cost Hillary the presidency?
Quoted @shelia52212
It's disgusting. Here's their contact info (678) 297-3913 TopGen Energy LLC P.O. Box 3924. Alpharetta, GA 30023-3924. Email: info@topgenenergy.net ... Kevin Boudreaux kevin.boudreaux@topgenenergy.net. Mike Jines mike.jines@topgenenergy.net.
THANK YOU!!!
Replying to @IndivisibleNet
Hmm.....and apparently it's STILL ongoing! Interesting! Did you hear that *Rump got nominated by the Japanese PM for the nobel peace prize? HMMMMMMMMMMM mmmmmmmmmmmmmmm mmmmmm..... 👀🇨🇦
We have a #QUESTION: Mr #McCabe, 1st, thank you for speaking out...🙏🙏 2nd, can you please, under full transparency, tell us all, what has happened to the almost $750,000 that we and other GoFundMe accounts raised for you? If you would like an answer, please retweet 🖐
QUESTION: What do you think of Rep. Erc Swalwell, @ericswalwell, running for President? Would he make a good President? If so... why? If not... why?
Wait a Second.... are we wrong if we say this is obstruction?
McCabe: 'I think it's possible' Trump is a Russian asset Ummm... 🤔 At least 60% of us know? Who thinks Trump is a Russian asset?
Another day, another racist "English is our first language, so you need to speak English," the woman, identified as Jill, screamed "Get the f--- out of my country" "I got raped by illegal aliens," Jill said while throwing something "F---ing rapist."
Judge Amy Berman Jackson scheduled a hearing for Thursday at which Stone will be required to argue why Jackson should not alter the gag order she has imposed or reconsider the bail Stone was granted after his arrest. Who feels sorry for Roger? 🤔🙄
For the love of god.... Trump signed a directive on Tuesday that ordered the Department of Defense create a Space Force as a sixth military branch. The directive orders the Pentagon draft legislation for Congress that would create the Space Force 🙄
Did Jared Kushner benefit from a White House scheme to sell nuclear power plants to Saudi Arabia?
Democrats say they have obtained evidence that a senior official at the Department of Education tried to oust the department's independent watchdog after she pushed back on an attempt to interfere in an active investigation of Secretary Betsy DeVos.
The campaign estimated that Sanders had raised $1.2 million in three-and-a-half hours on Tuesday. Later Tuesday, it was revealed that the campaign reportedlyraised over $3.3 million from 120,000 donors in one day. 
Gov Newsom: "This is clear political retribution by President Trump, and we won't sit idly by. This is California's money, and we are going to fight for it." Trump is such a child!