Scottish, Sicilian, Texan, Conservative, Independent. J.D. Sauntering vaguely downward . . . #INTJ
Joined on September 13, 2009
Statistics
We looked inside some of the tweets by @LauraWalkerKC and here's what we found interesting.
Inside 100 Tweets
Time between tweets:
2 months
Tweets with photos
14 / 100
Tweets with videos
0 / 100
Replying to @RadioFreeTom @BuckSexton
The campaign literally handed internal polling data over to a Russian intelligence operative and conspired to get Russian government oppo research directly through the Russian government. So please, enough with the "witch hunt" bullshit

Hmmm

NEW: Judge Jackson says OK to Manafort getting a couple extra days to file his sentencing memo, now due Monday.
This article covers the case history in state court, federal court, and arbitration. Very interesting.
. . . is void because it allows a government actor — in this case, the president — to restrain a person's free speech rights under the First Amendment.
Her lawyers are also arguing that the language of the NDA is too vague — it gives Trump himself discretion to decide what is "private" and "confidential" — doesn't have any time or geographic limits, "lacks a legitimate purpose," and . . .
The NDA that Denson signed, which her lawyers contend was the same document used for other campaign staffers, volunteers, and contractors, applies not only when staffers worked for the campaign, but also "at all times thereafter."
. . . for claiming violations of campaign finance laws, corruption, or fraud. Denson's lawyers estimate thousands of campaign staffers, volunteers, and contractors signed NDAs and could be covered by the case.
Denson's lawyers argue the campaign's standard NDA is unlawful because it penalizes employees for exercising their right to sue for things like workplace discrimination and harassment, unpaid wages, and violations of workplace safety laws, and . . .
Her class action case was filed before the American Arbitration Association Wednesday. Individual arbitration proceedings normally take place in secret, but class action cases are public.
Denson was ordered to pay nearly $50,000 to the campaign after filing a workplace discrimination and harassment lawsuit in 2017. Denson has been tangling with the Trump campaign on multiple fronts in court and in arbitration.
Jessica Denson, who worked for the Trump campaign in 2016, is arguing the language of the nondisclosure and nondisparagement agreements that all staffers had to sign is unlawful.
Trump's former lawyer Cohen gets two-month delay to report to prison

It's official: Cohen's new attorney Michael Monico has been admitted into the SDNY docket. My question: What's Monico doing there, now that his client has been sentenced and must report to prison on March 6?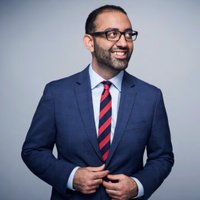 Quoted @realDonaldTrump
The Press has never been more dishonest than it is today. Stories are written that have absolutely no basis in fact. The writers don't even call asking for verification. They are totally out of control. Sadly, I kept many of them in business. In six years, they all go BUST!
—@maggieNYT: "I sent several e-mails that went unanswered until yesterday. We went through a detailed list of what we were planning on reporting. They chose not to engage, and afterwards, the president acts surprised." https://www.mediaite.com/tv/maggie-haberman-calls-out-trumps-claim-about-nyt-report-thats-a-lie/ …
BREAKING: Supreme Court rules that excessive fines clause applies to states and local governments, curbing their power to levy fines and seize property. Opinion by Justice Ginsburg.