Insurance / Managment Consulting / Member of the Socialist Party of Serbia /President of the Assembly of Gornji Milanovac/ Published tweets are personal opinion
Joined on February 03, 2016
Statistics
We looked inside some of the tweets by @LazarCoca and here's what we found interesting.
Inside 100 Tweets
Time between tweets:
7 hours
Tweets with photos
20 / 100
Tweets with videos
10 / 100
SVE OPSTINE OD DANAS RADE U DIREKTNOM REGISTRU CENTRALNIH KNJIGA. PODACI GRADJANA SU DOSTUPNI U SVAKOJ OPSTINI ILI GRADU I NE MORAJU SE VISE DONOSITI IZVODI NA ŠALTERE. MDULS
3 people followed me and one person unfollowed me // automatically checked by
PSG jači za klasu od United-a! Jbg.
Mannchester United-PSG TONIGHT 👌👌👌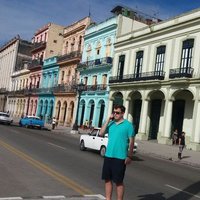 Jevrejska opština Beograd: Dimitrije Ljotić je tesno saradjivao sa Geringom, organizovao je najveću antisemitsku izložbu u ovom delu Evrope, bio je antisemita i klerofašista kome su se divili Hitlerovi najbliži saradnici. 11.2.2019.
2 people followed me and one person unfollowed me // automatically checked by
Milanovac je pokazao svoj kvalitet i u opozicionom delovanju.Samo u GM nije bilo vešala.Bravo
Fantastican dan za trčanje
Високи функционер #SPS проф. др Славица Ђукић Дејановић: Вешала су претња и агресија: