Taking our understanding and awareness of the world further for 130 years | Test your knowledge with our Messenger chatbot: https://on.natgeo.com/2Om55Qk
Joined on November 18, 2008
Statistics
We looked inside some of the tweets by @NatGeo and here's what we found interesting.
Inside 100 Tweets
Time between tweets:
2 hours
Tweets with photos
10 / 100
Tweets with videos
5 / 100
Rankings
(sorted by number of followers)
Parasitic emerald jewel wasps try to turn roaches into zombies, but roaches know how to escape—most of the time
On #WorldPangolinDay, we celebrate a charismatic—and threatened—creature that looks a bit like an armadillo, anteater, and dinosaur all at once
The "hairs" on a hairy frogfish are actually skin appendages or spinules, writes Your Shot photographer Nadia Aly, who captured this striking underwater portrait https://on.natgeo.com/2GKVvX3 
Seemingly normal flowers turn otherworldly under photographer Craig Burrows's lens. Take a look
The longer the hikikomori remain apart from society, the more aware they become of their social failure
French Polynesia isn't a singular sensation but a mosaic of moods spread across 118 small islands and more than a thousand miles of ocean
A handful of new praying mantis species have been discovered in Brazil—and some of them bear incredible horn-like appendages on their heads
Furry creatures aren't the only animals that take long rests—and it doesn't only happen in the winter
Little is known about how the new spider uses its horn, but we do know it spends its nights at the entrance of its burrow, waiting to ambush prey
Unravelling the secrets of slow slip events—or phantom quakes—could help us better understand their more destructive cousins
Water boosts our minds, spirits, and bodies. Which of these locations calls to you?
Fashion is an extension of who we are—and historically black colleges have long played an important role in this expression of style
We're asking Your Shot photographers to show us what climate changes look like in their own communities—and what can be done about it #sponsored @ParisPittsburgh
If you love space, odds are you've admired the work of Bill Ingalls, NASA's official photographer for 30 years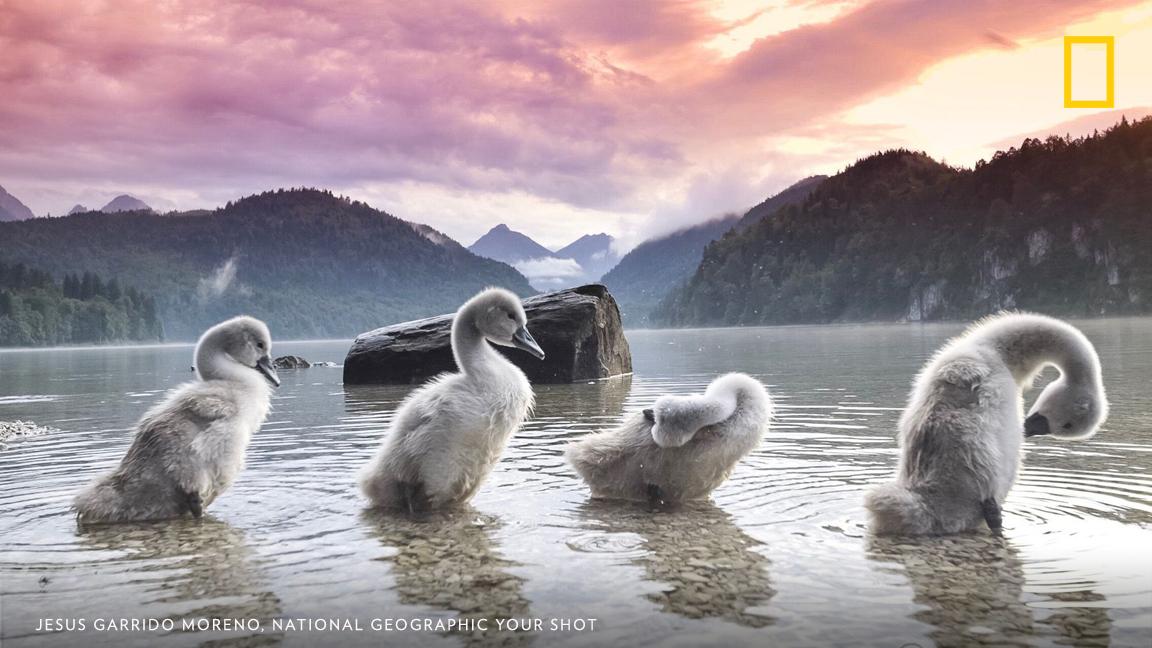 Waiting for just the right moment, Your Shot photographer Jesus Garrido Moreno captured this beautiful image of young swans in the Alps https://on.natgeo.com/2EafT24 
These fleeting sculptures last for five seconds—10 seconds at most—in their uncommon settings before they disappear
This map, dated 1593, is one of fewer than 100 such documents that have survived the ravages of time
The non-invasive approach will improve the accuracy of wildlife surveys in snowy environments