Hi been a lifelong Man Utd fan come on Ole 👍👍👍 adore Kylie Minogue💘💋💓Katie Melua Cheryl and Norah Jones keen gardener hates drugtakers .
Joined on December 17, 2018
Statistics
We looked inside some of the tweets by @PaulSheen20 and here's what we found interesting.
Inside 100 Tweets
Time between tweets:
an hour
Tweets with photos
5 / 100
Tweets with videos
20 / 100
Dread to think what will be on television in 10 years time 🤔🤔🤔😒
What does Gemma Collins actually do ???
2 chickens stood by the side of the road one says are we going to cross ? The other one says no we'll never hear the end of it !!! 😂😂😂
Even more publicity and people fall for it 😒😒😒
It's a disgrace how people like Gemma Collins are made TV stars and paid thousands fucking sickening 😒😒😒
People who voted for Gemma Collins are probably the same people that will vote for Jeremy corbyn in the next election !!!!!! 😒😒😒😒
Went in hmv other day I said have u got anything by the doors ? They replied yeah a fire extinguisher and a bucket ???? 😂😂😂
Nothing wrong with a fat arse 😍
Why do people wear shorts in the winter just to show shit tattoos on their legs to think anyone wants to see them the sad fuckers !!! 😂😂😂😂
Dogs are just way better than cats end of argument bye ......
Instead of oti should've got Janette manrara miles better
Oti's voice tho earmuffs at the ready !!!!!!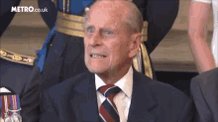 I had car accident back in June last year I wonder if just 2 days later if coppers had seen me driving without a seatbelt on they would've just had a quiet word instead of fining me ???
People really talk some shit on here !!! I love Cheryl Cole but just to see her dance with oti maloudmouth is hardly the best ever thing to happen to me lol 😂😂😂
Apparently Paul scholes is going to be named the new Oldham manager tomorrow is there going to be an uproar like there was with sol Campbell that he's having to start at a little team ????? 🤔🤔🤔🤔