@NBCNews White House Correspondent / Weekend @TODAYshow Co-Anchor / Ava & Emma's dad / Cats & Cubs fan / RT's are not endorsements
Joined on November 20, 2009
Statistics
We looked inside some of the tweets by @PeterAlexander and here's what we found interesting.
Inside 100 Tweets
Time between tweets:
21 hours
Tweets with photos
15 / 100
Tweets with videos
5 / 100
NEW: Heather Nauert withdraws from consideration for US ambassador to the United Nations.
Trump, responding to my question, concedes there's no national emergency to justify building his wall: "I didn't need to do this... I just want to do it faster." That answer will complicate his legal case.
Per Trump, there's a national emergency on the border... but he begins Rose Garden remarks talking about China, North Korea, etc.
SIREN: McConnell says he just spoke to Trump, who said he's willing to sign the border deal & will declare a national emergency at the same time.
When I walked into today's Cabinet meeting as the pooler, Trump pointed at me and said: "He didn't talk about crowd size last night," adding sarcastically, "I'm shocked."
Sarah Sanders: "President Trump condemns all acts of violence against any individual or group of people - including members of the press. We ask that anyone attending an event do so in a peaceful and respectful manner."
I asked Trump if the Mueller report should be made public? He didn't respond, but nodded, disapprovingly, at my question.
Quoted @realDonaldTrump
....The Dems and their committees are going "nuts." The Republicans never did this to President Obama, there would be no time left to run government. I hear other committee heads will do the same thing. Even stealing people who work at White House! A continuation of Witch Hunt!
JUST IN: House Intel Chair Adam Schiff responds: "If the president is worried about our hiring any former administration people, maybe he should work on being a better employer."
"I will never let you down," Trump promises attendees at the National Prayer Breakfast.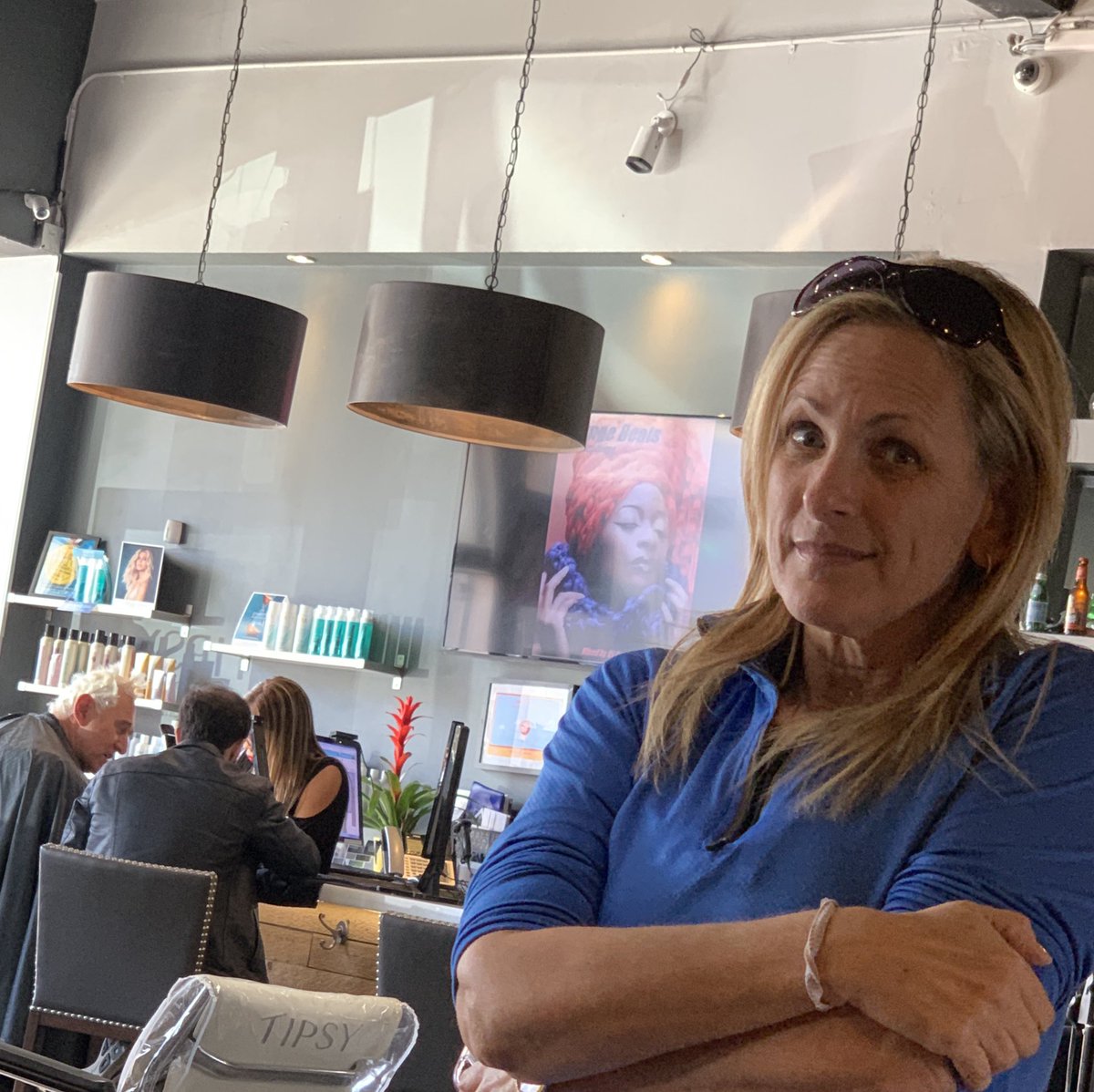 Sometimes you see the most unexpected people at the salon. #Nowords
House Intel Cmte announces Michael Cohen's closed-door testimony postponed until February 28th... the same day Trump meets with Kim Jung Un in Vietnam.
"We must reject the politics of revenge, resistance and retribution — and embrace the boundless potential of cooperation, compromise and the common good." - President Trump
NEW: A spokeswoman for Gov @RalphNortham says he will *not* be resigning at today's 230p press conference. Northam told a VA state senator it's *not* him in the offensive photo.
JUST IN: Trump is playing a round of golf with Jack Nicklaus and Tiger Woods, per WH.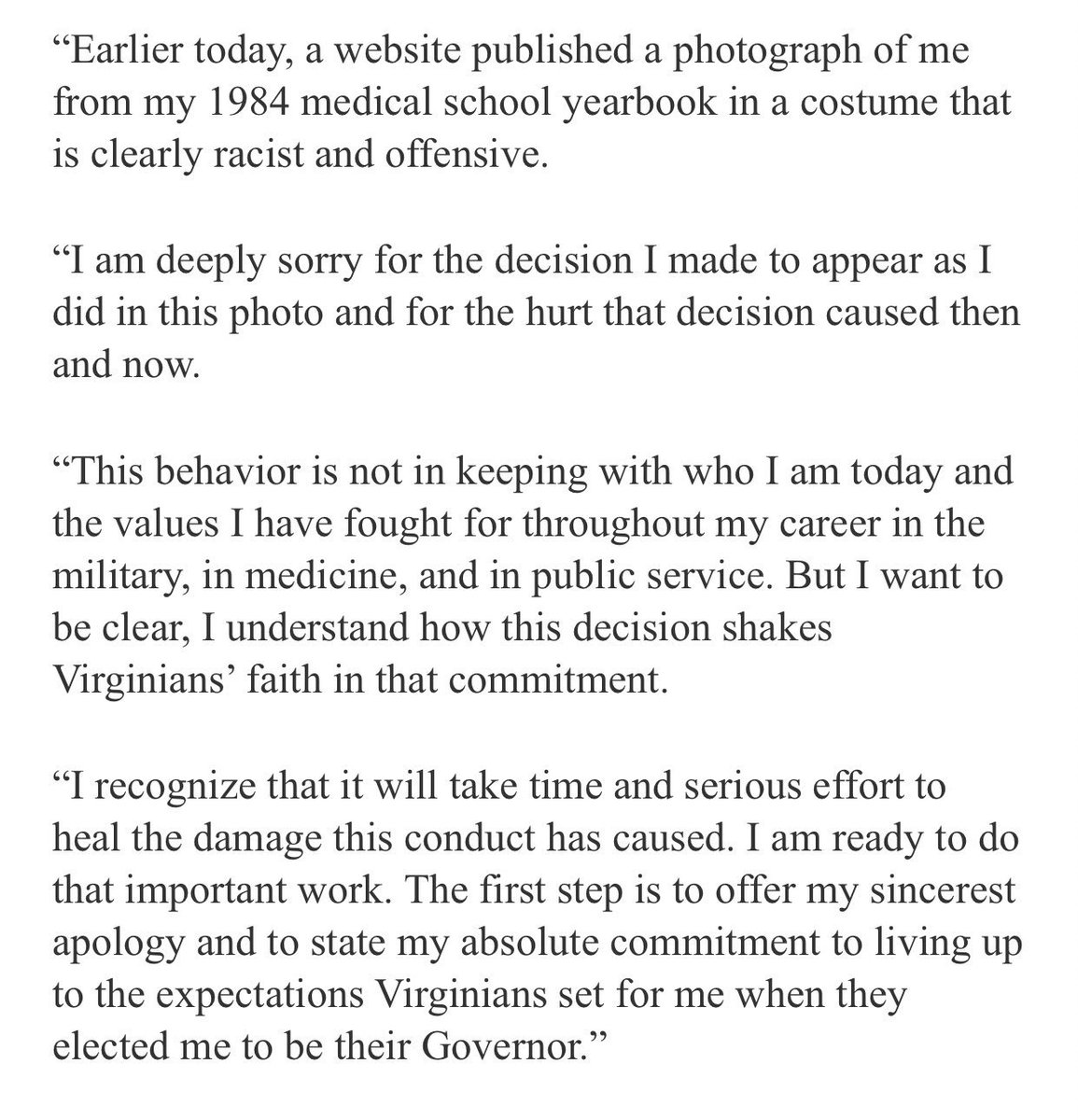 NEW: Full Northam statement: "I am deeply sorry for the decision I made to appear as I did in this photo and for the hurt that decision caused then and now."
NBC News Exclusive: "Whistleblower" in White House security clearance office gets suspended less than a week after @strickdc and @PeterAlexander story about Jared Kushner's clearance issues. Latest here:
Being a campaign embed was the best. If you're interested in an extremely eye-opening, grueling and worthwhile experience on the trail in 2020, apply here: #jobDetails=441411_5108" target="_blank">https://sjobs.brassring.com/TGnewUI/Search/home/HomeWithPreLoad?PageType=JobDetails&partnerid=25354&siteid=5108&Areq=46210BR#jobDetails=441411_5108 …
A Schultz advisor responds: "Mistakes happen. We're not trying to contribute to the toxicity of the debate."