All things Manchester United. #UTFR
Statistics
We looked inside some of the tweets by @Prime_MUFC and here's what we found interesting.
Inside 100 Tweets
Time between tweets:
a month
Tweets with photos
10 / 100
Tweets with videos
0 / 100
David Moyes says #mufc must improve in a number of areas, including passing, creating chances and defending.
To everyone single one of you behind the goal last night. Nonstop from start to finish. The noise and energy was incredible. Would have loved to be in there myself. Thank you 🙌🏼 Same again Sunday please 😉🔴🔴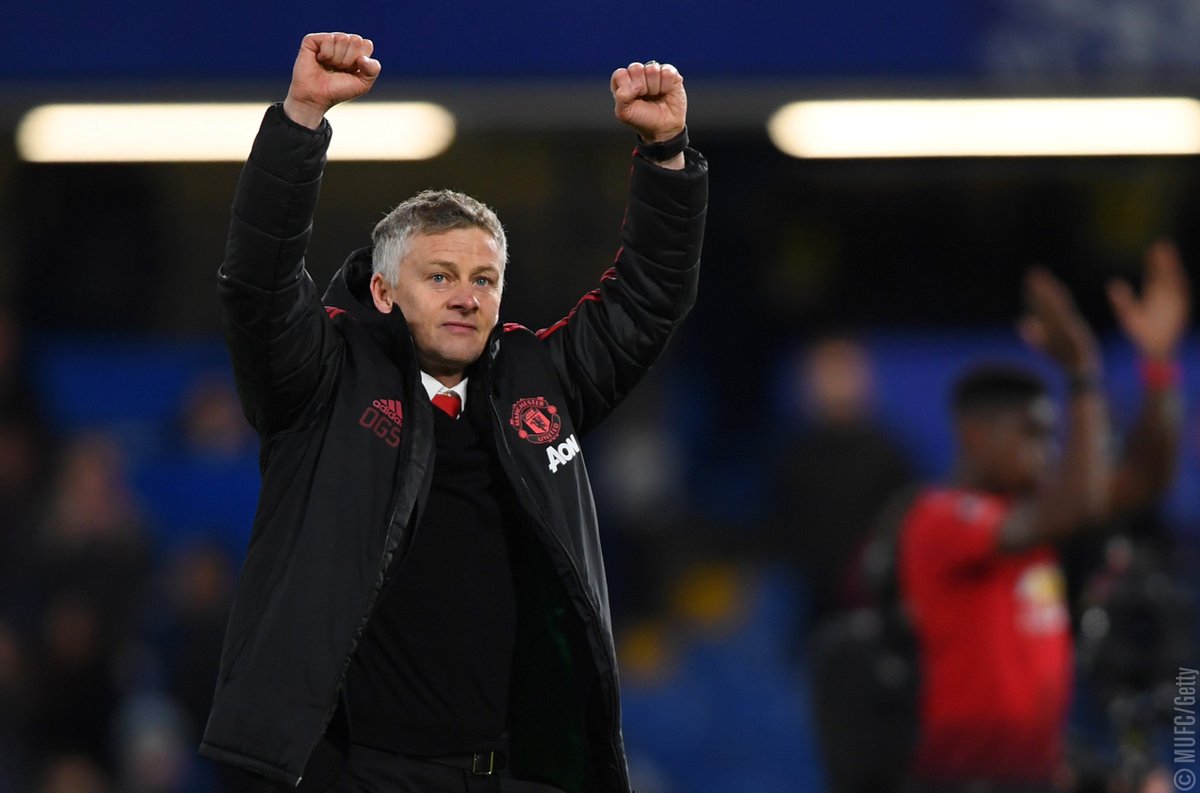 🎵 Ole's at the wheel...🎵 🚗 #MUFC
People love to highlight his mistakes, but the truth is, Chris Smalling is a very solid CB and absolutely fine as a backup next season. When he's called upon he's generally stepped up and delivered. Was the same again tonight. Deserves so much more respect from our fans
Excellent cross from Rashford too. A lot's been mentioned about his composure in front of goal, but he just took his time and looked up.Saw Pogba arriving and the technique was top class. Very composed there
Just a (weekly) reminder that Manchester United's away support is unparalleled and the absolute best in the league. Doing us proud yet again tonight.
Pogba hasn't been great but he'll always have one of those moments in his locker. Could stink the place out for 90min and pull something out of the bag in stoppage time. Phenomenal
Majestic stuff from Pogba. Herrera capitalising on Marcos Alonso, the weak link of that defence. It was on a plate for him. Lovely stuff.
For a supposed leader with bags of experience, Ashley Young doesn't half make some stupid fucking decisions.
Romero's class but I don't think he's the best backup GK like most seem to do. Keylor Navas, surely? Cillessen's fantastic too.
Lukaku's crossing is underrated.
Mata's at the tip of the diamond. Thank god.
MUTV have it as a 4-3-1-2. Mata tucked in behind Lukaku and Rashford. I really hope that's the case.
Juan Mata starting on the right wing. Absolutely love Ole but I don't know what he's trying to achieve with this, he's rendering him ineffective pushed out wide. Chong, Sanchez, Lukaku all better options out wide. Disappointing
Quoted @KaizerT8
Martin Ødegaard's last game for Vitesse, focus on the little things he does, such a perfectionist and a space creator. Ready for a Liga move next season.
Remember when people just assumed he'd flopped because he wasn't in the spotlight? Young players need time.
75' - Drama! Louis van Gaal comes out of his seat to remonstrate with the fourth official and deliberately falls over to make a point. #mufc