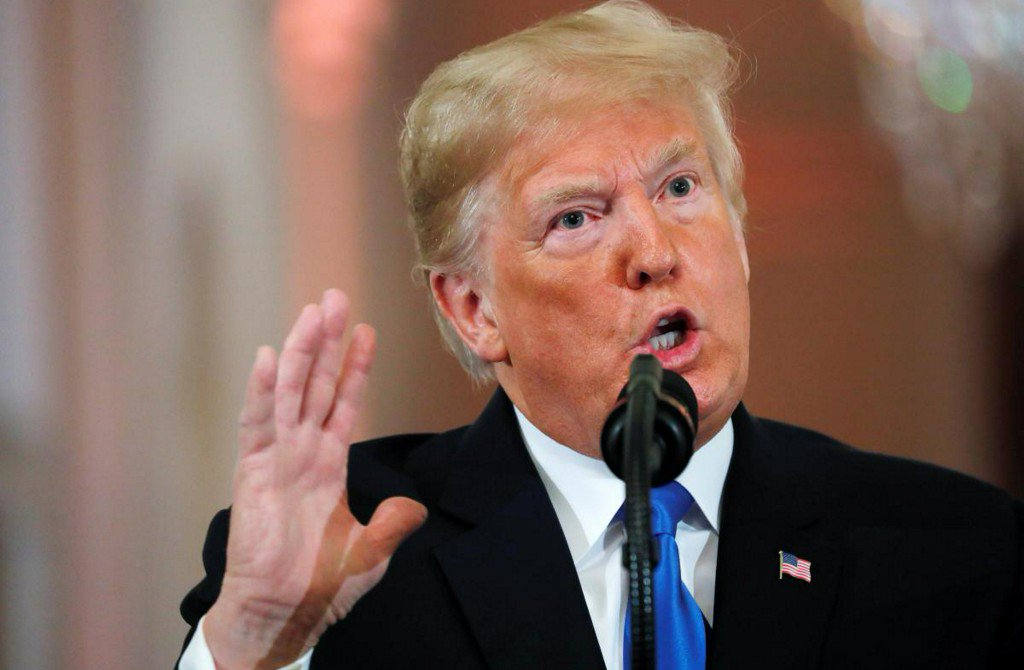 Newly emboldened Democrats want healthcare protected - and Trump impeached: Reuters/Ipsos poll https://reut.rs/2QtNSWW 
Replies
Replying to @Reuters

How about the democrats come up with some ideas to make the country a better place to live in

Replying to @Reuters

There's nothing worth protecting and you can't impeach for removal without senate control. "Newly emboldened Democrats want to waste time and money"

Replying to @Reuters

they are their worst enemies.

Replying to @Reuters

I thought Mueller was releasing his report after the election. What's the holdup?

Replying to @Reuters

Dems always threaten social security....

Replying to @Reuters

Impeachment just because you don't like someone is nothing less than mob rule

Replying to @Reuters

not to scam, not lying all the time and nothing to hide on the tax return amd let Mueller do his job .. is the idea. Not make America gas price great again, that's what the gas stations owner Putin wants!

Replying to @banglaz @Reuters @POTUS

For us Europeans Obamacare's a con, it's only a law that imposes that people buy private medical cover from insurance companies. Huge business for them, that's why republicans don't want it changed. Imagine the sheer disappointment in US people when eventually #obamacare emerged

Replying to @Reuters

Will he be made into strange fruit? I'd love to see him hang.

Replying to @Reuters

Sounds like really good ideas!

Replying to @BodilLehrmann4 @Reuters

God the left makes me laugh. Obamacare was a bust from day one. Impeachment for what? 2 years and over 17 million dollars and nothing and besides Clinton committed perjury a felony and because the Democrats had the Senate he remained President

Replying to @Reuters

Well where was the stupid Blue Wave they promised???? 18+ plus month wasted. Nothing!!!!!

Replying to @Reuters

Protect healthcare? From what? People who are too lazy to take care of themselves then crush the Emergency room at 3am demanding care for trivial complaints ?

Replying to @Reuters

No not impeachment, at least not yet.