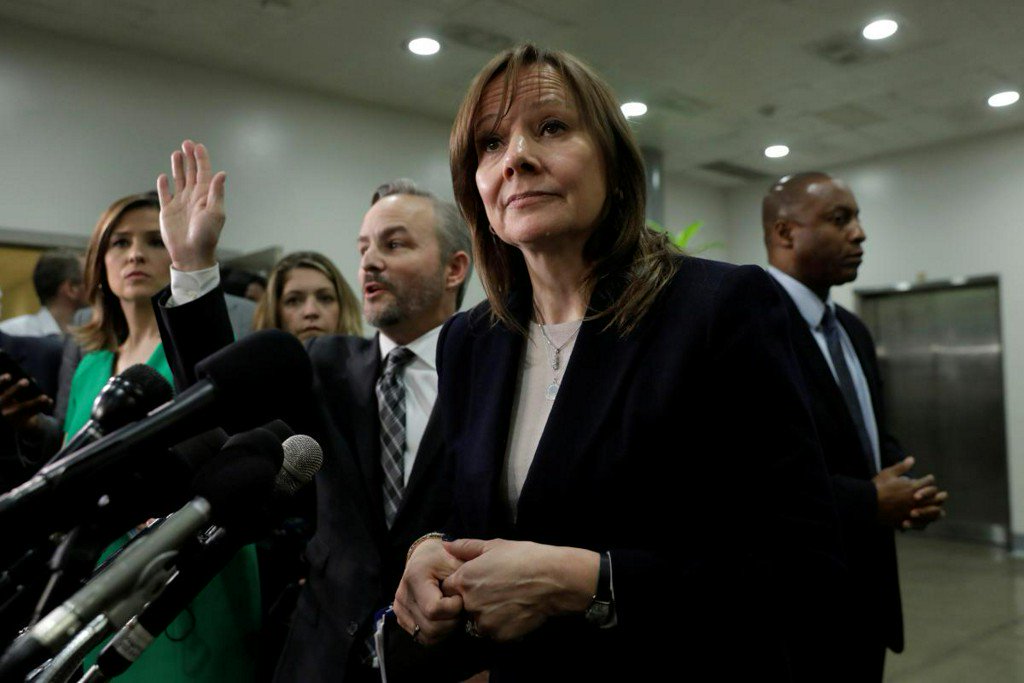 GM CEO faces harsh criticism from U.S. lawmakers over Mexico investments https://reut.rs/2RH3Xt6 
Replies
Replying to @Reuters

She deserves respect for being a cute ,clever business woman .

Replying to @Reuters

It's business, plain and simple. If your plant is making cars, people are not buying what are you to do, close the plant or continue to take heavy losses that in turn, your successful plants can no longer run do other ones failing. GM paid back the bail out, as for Trumps Tax cut

Replying to @oakhill45 @bluecripping187 @Reuters

If GM doesn't go bankrupt your stuff safe. Yes, I have worked for a company that went bankrupt, took 4 years to recup the past years of social security tax never reported, 401K went thru courts attorney after 2 yrs about 75% back, stock worthless. It's big business.

Replying to @Reuters

GM gets Bailed out, then get Millions in Tax Cuts this year..... and then they cut workers? I am starting to think that #trickledowneconomics does NOT work? Rich ppl pocket Tax $. Poor ppl SPEND tax breaks. #simpletruths

Replying to @Reuters

Why do company's keep giving ceos all the money and perks, most of the time they do nothing but take the money and the perks.

Replying to @Reuters

Look to the CEO's salaries and upper management - Seems to be the cause of many of today's problems for average people.

Replying to @Reuters

GM builds crap. They'll be dead in a few years.

Replying to @Reuters

She doesn't look like she's losing any sleep at night.

Replying to @Reuters

They're going to have to redistrict that wall.

Replying to @Reuters

Oh well. It sure hasn't kept Trump and his spawn from taking their business to China, why is anyone upset with GM for going to Mexico? Kinda a double standard, right?

Replying to @Dixiegal15 @Reuters

It might have something to do with them being completely bailed out by the taxpayers and then only closing plants in the country of the taxpayers.

Replying to @Reuters

Ni orang keren banget sih. Kerja di GM dari umur 18 tahun terus sekarang jadi CEO. Warbyasa. #MaryBarra.