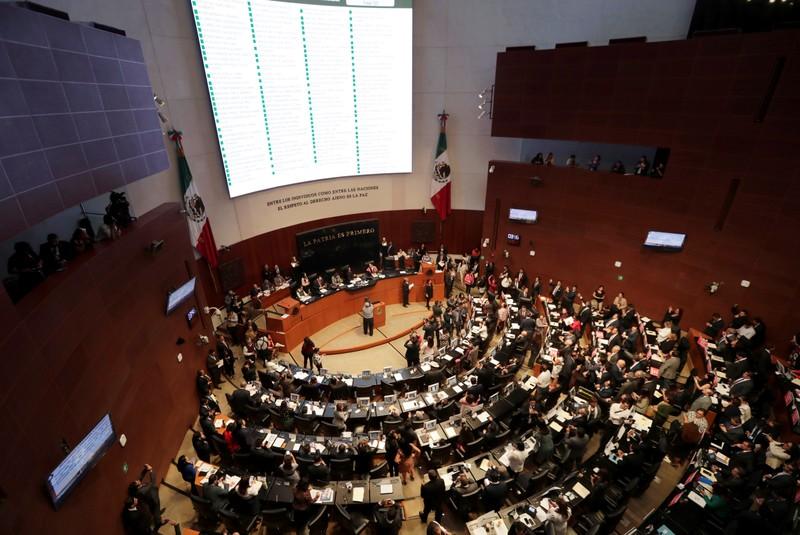 Mexico's Congress OKs new national guard championed by Lopez Obrador https://reut.rs/2TE8UrJ 
Replies
Replying to @Reuters

Nice concept but if it's built on a corrupt system you'll wind up with a taxpayer funded criminal organization claiming the evils they commit couldn't possibly happen because they're "against regulations".. Like the CA Army National Guard does now..Would you like to know more?

Replying to @Reuters

Quoted @MarmaraGroupsa

"إِنَّ اللَّهَ وَمَلَائِكَتَهُ يُصَلُّونَ عَلَى النَّبِيِّ ۚ يَا أَيُّهَا الَّذِينَ آمَنُوا صَلُّوا عَلَيْهِ وَسَلِّمُوا تَسْلِيمًا" #يوم_الجمعه

Replying to @Reuters

A la justicia va la rivalidad. Con estima llega la mayoridad. Y sin ellos no hay pais.