Statistics
We looked inside some of the tweets by @SenFeinstein and here's what we found interesting.
Inside 100 Tweets
Time between tweets:
7 hours
Tweets with photos
25 / 100
Tweets with videos
0 / 100
Rankings
(sorted by number of followers)
Quoted @AP
In the year since the deadly mass shooting at a Florida high school, nine states have passed laws making it easier to take guns away from people who may be suicidal or bent on violence against others. http://apne.ws/qWcFnIG  @rjfoley
More states are allowing courts to keep guns out of the hands of people who pose a risk to themselves or others. My bill would support these states and encourage others to enact similar laws. This a commonsense law to help prevent would-be mass shooters from amassing weapons.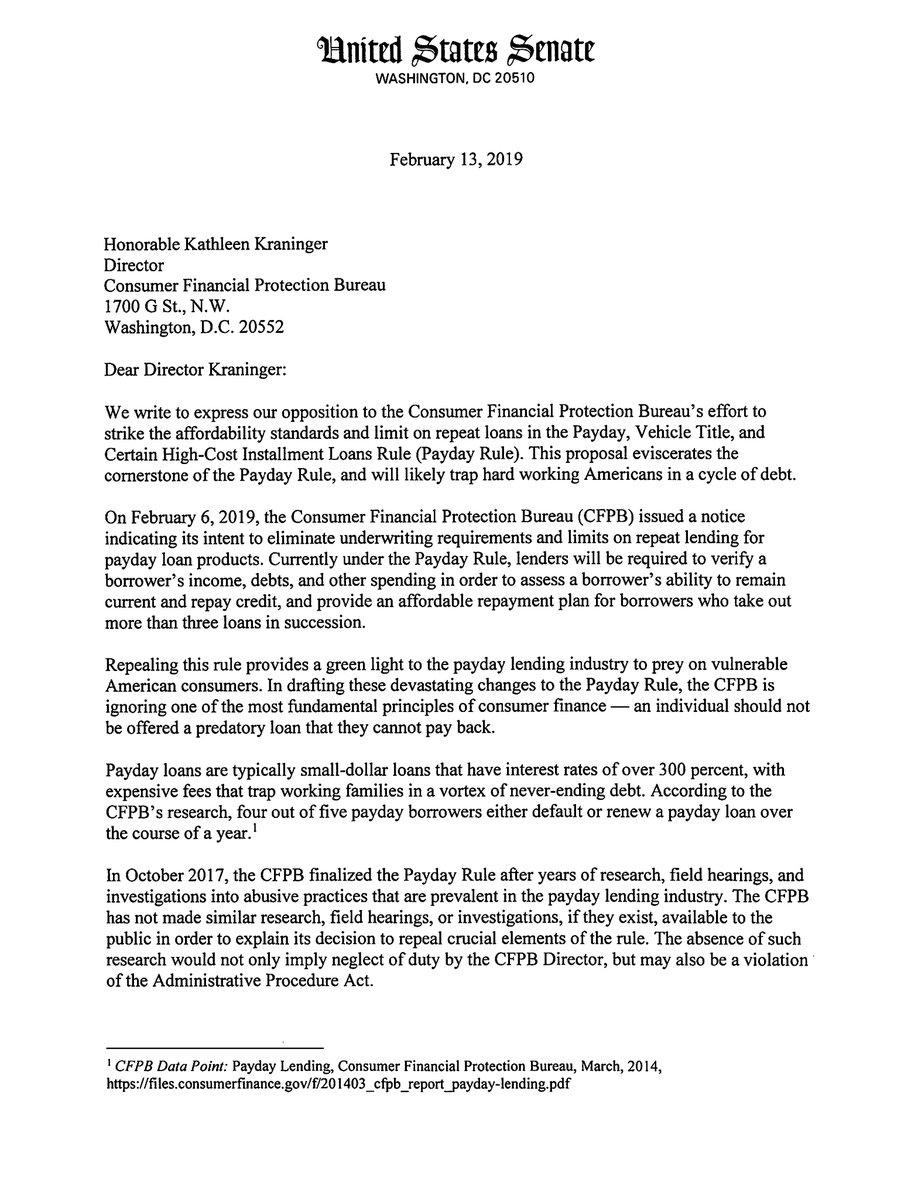 The Trump administration is trying to gut a payday lending rule that was crafted to protect borrowers from crippling debt. People shouldn't be offered predatory loans that they cannot pay back. The CFPB must explain why it intends to repeal these important safeguards.
Quoted @davidcicilline
Just introduced the Assault Weapons Ban of 2019 with a record 190 original co-sponsors! Time to ban weapons of war from our communities!
I'm glad to see @DavidCicilline introduce an assault weapons ban in the House with a record number of cosponsors. Our streets are no place for these weapons of war and I look forward to working with you to get this bill passed!
Today marks 77 years since FDR signed an executive order sending 110,000 American citizens and Japanese nationals to internment camps. The #DayofRemembrance serves as a stark reminder that racism, xenophobia and fearmongering run contrary to our most basic American values.
It's also clear that this is unconstitutional. Congress appropriates funds, not the president. Congress specifically refused to fund the president's wall at the level he requested & the Constitution does not allow him to overrule Congress when it comes to spending federal dollars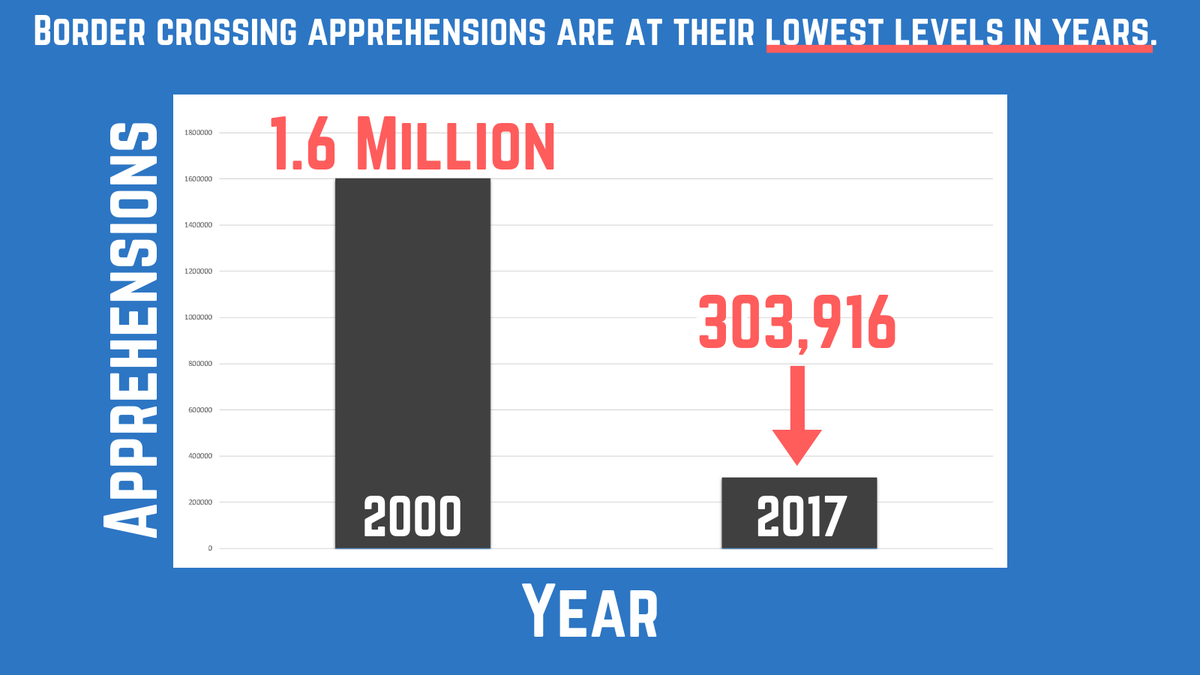 The reason President Trump said he didn't need to declare an emergency is because there is no emergency. Border crossings are at their lowest levels in years. In 2000, CBP reported more than 1.6 million apprehensions at the border. In 2017, it was just 303,916 apprehensions.
I support the suit brought by California and 15 other states against President Trump's so-called border emergency, which isn't really an emergency at all. As President Trump said in his Rose Garden speech on Friday, 'I didn't need to do this, but I'd rather do it much faster.'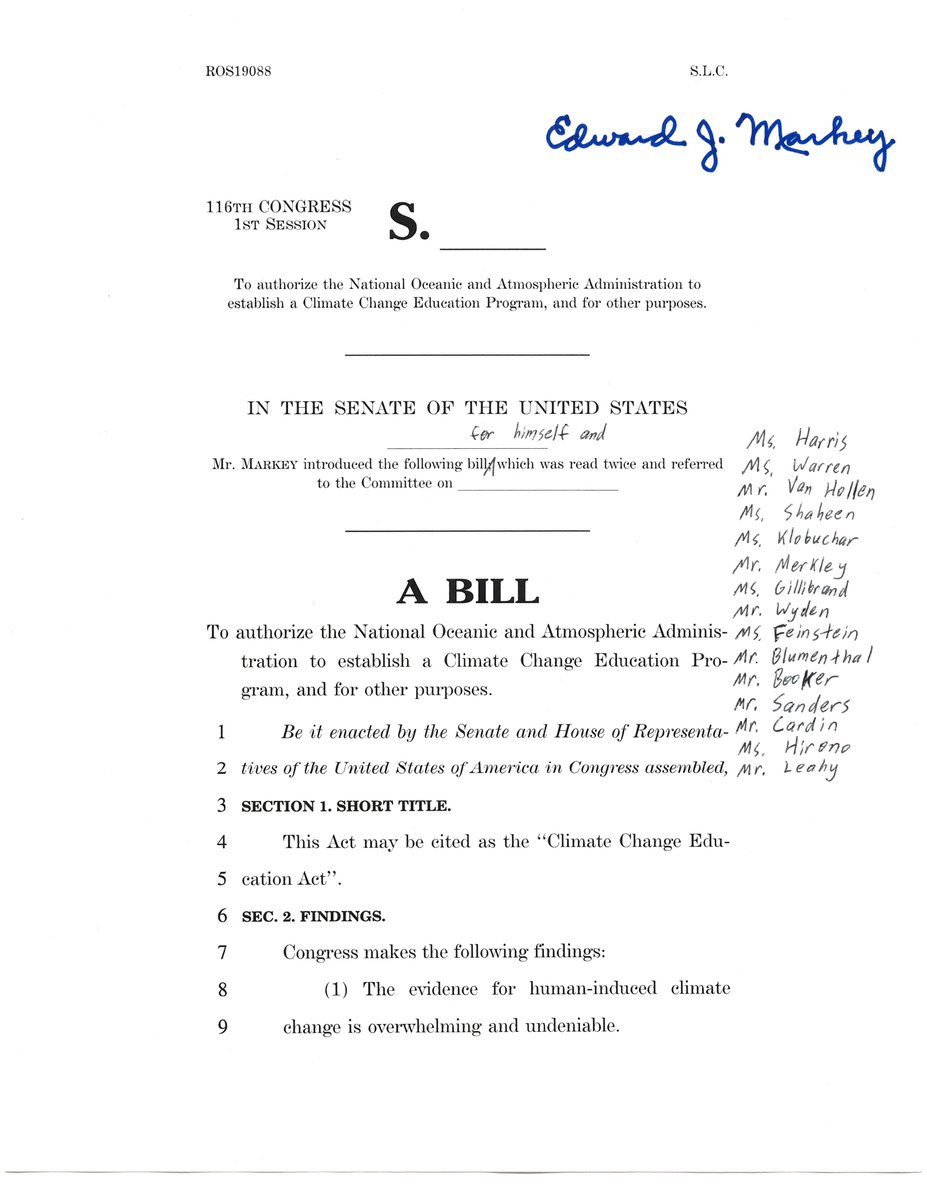 Despite the immediate danger posed by climate change, many middle school and high school teachers lack the training to teach students about it. Our bill will create professional development grants for teachers to ensure students are getting the best education they can.
The Trump administration's efforts to increase exports of numerous weapons, including blue prints to make 3D weapons, are dangerous. Our bill would put a stop to this policy change, reducing the number of dangerous weapons on the global market.
During the government shutdown, as hundreds of thousands of federal workers weren't being paid, the president canceled a planned pay raise. Indefensible. I'm glad the bill Congress passed yesterday restored that well-deserved pay increase for these workers.
Good news! As part of the funding bill Congress passed yesterday, the FDA must now ensure mammography reports include appropriate breast-density information. Dense tissue can hide cancer on mammograms, so this information is vital to catching breast cancer early.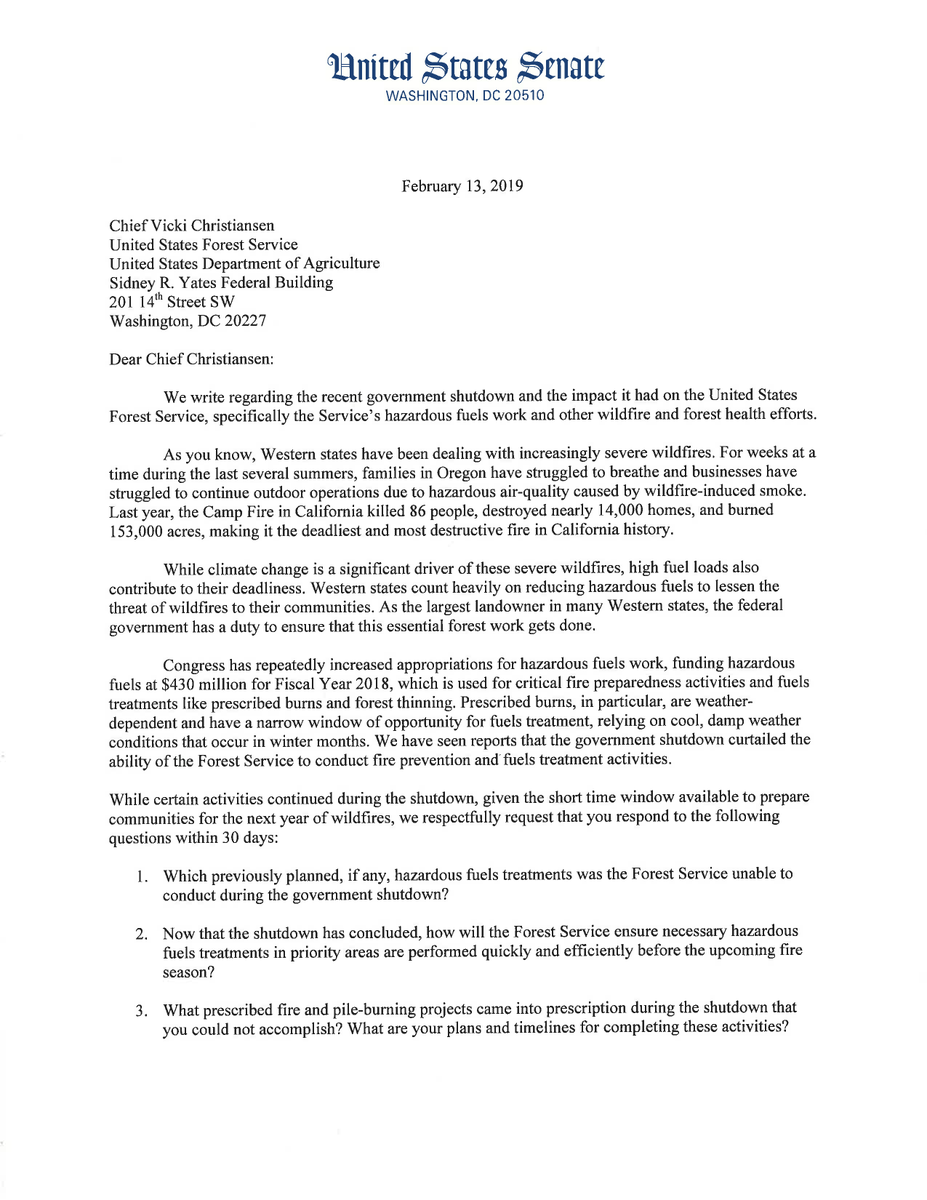 After back-to-back years of deadly and destructive wildfires, President Trump's shutdown stopped critical projects designed to prevent and mitigate future wildfires. We're asking the Forest Service to clarify what the status of efforts are now that the government has reopened.
The incomparable Susan B. Anthony was born this day in 1820. We're forever indebted to her and the fight she led for equal rights. We have much left to do, but we've made a lot of progress because of the great example she left us. Happy birthday.
Thank you Sandy Hook Promise for supporting our Extreme Risk Protection Order Act. Our bill would block dangerous individuals who are a threat to themselves or others from getting their hands on guns. I look forward to working with you to get this done!
Federal contract workers went weeks without pay during the shutdown, causing significant hardship for many. I joined @SenCortezMasto on a bill to allow them to access their retirement funds without penalties to help make ends meet.
There's no national emergency at the border. Unauthorized border crossings are at their lowest levels in decades, about one-third of their peak levels two decades ago. If there were an emergency, the president wouldn't have waited two years to make this political decision.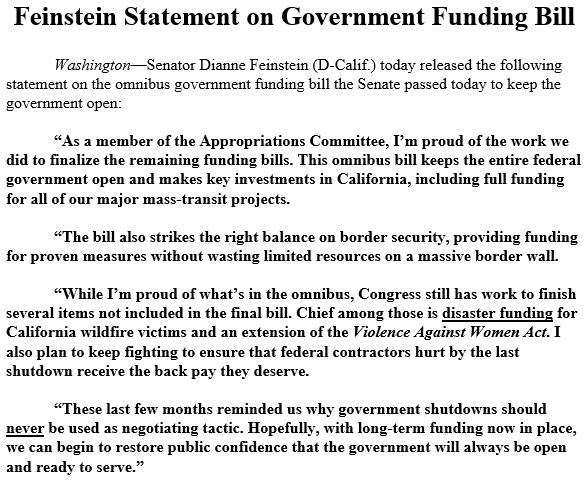 While I'm proud of what's in the omnibus, Congress still has work to finish several items not included in the final bill. Chief among those is disaster funding for California wildfire victims and an extension of the Violence Against Women Act.
The bill also provides funding for proven border security measures without wasting resources on a massive border wall. With long-term funding now in place, we can hopefully begin to restore public confidence that the government will always be open and ready to serve.
BREAKING: the Senate just passed a funding bill to avoid another shutdown. This omnibus bill keeps the entire federal government open and makes key investments in California, including full funding for all of our major mass-transit projects.