Statistics
We looked inside some of the tweets by @SenRickScott and here's what we found interesting.
Inside 100 Tweets
Time between tweets:
2 days
Tweets with photos
14 / 100
Tweets with videos
5 / 100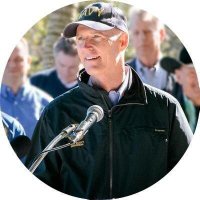 Quoted @TexasTribAbby
Looks like Speaker Pelosi will be heading to Laredo next Friday, based on a fundraiser invitation I just received. She'll co-headline with the local Congressman, Henry Cuellar, and $$$ is for DCCC.
I was in Laredo last week, @SpeakerPelosi, but it wasn't to raise $$. It was to visit the Border Patrol agents that put their lives on the line to keep us safe. Maybe you should go look them in the eye and tell them why your party refuses to give them the resources they need.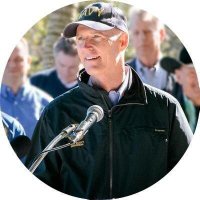 Quoted @VP
New sanctions against Maduro insiders are a clear signal we will continue to act against those who threaten freedom & human rights in VZ. We stand w/ the people of Venezuela, their constitution & Pres. Juan Guaido to support delivery of humanitarian aid & a democratic transition.
Today the Trump administration announced sanctions on 5 Venezuelan officials tied to Former President Maduro's regime. This is a great step to help restore freedom & democracy in #Venezuela. Maduro's time is up along with his gang of thugs. It's time to step aside!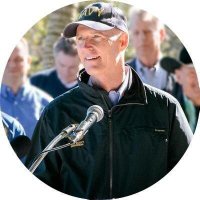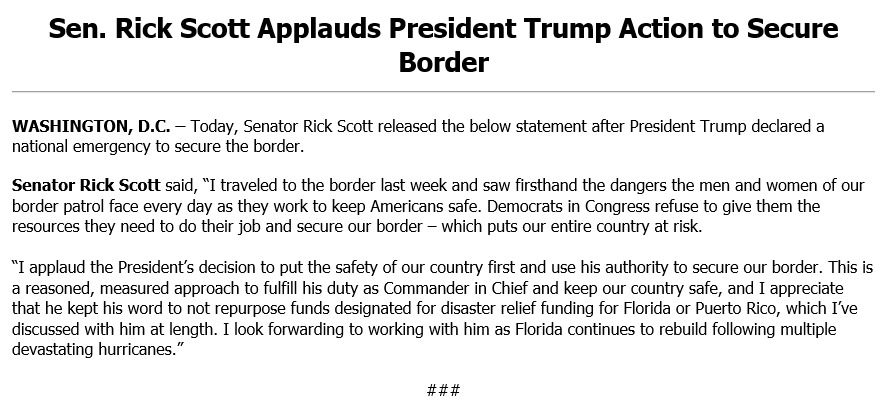 I applaud @POTUS' decision to put the safety of our country first and use his authority to secure our border. I traveled to the border last week and saw firsthand the dangers the border patrol men & women face every day as they work to keep Americans safe. Full statement below: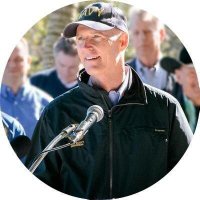 This weekend I will be attending the Munich Security Conference, as part of "CODEL McCain," led by @LindseyGrahamSC. The safety & security of our country is our #1 job and I look forward to a frank, open discussion with our allies and partners about the challenges we face.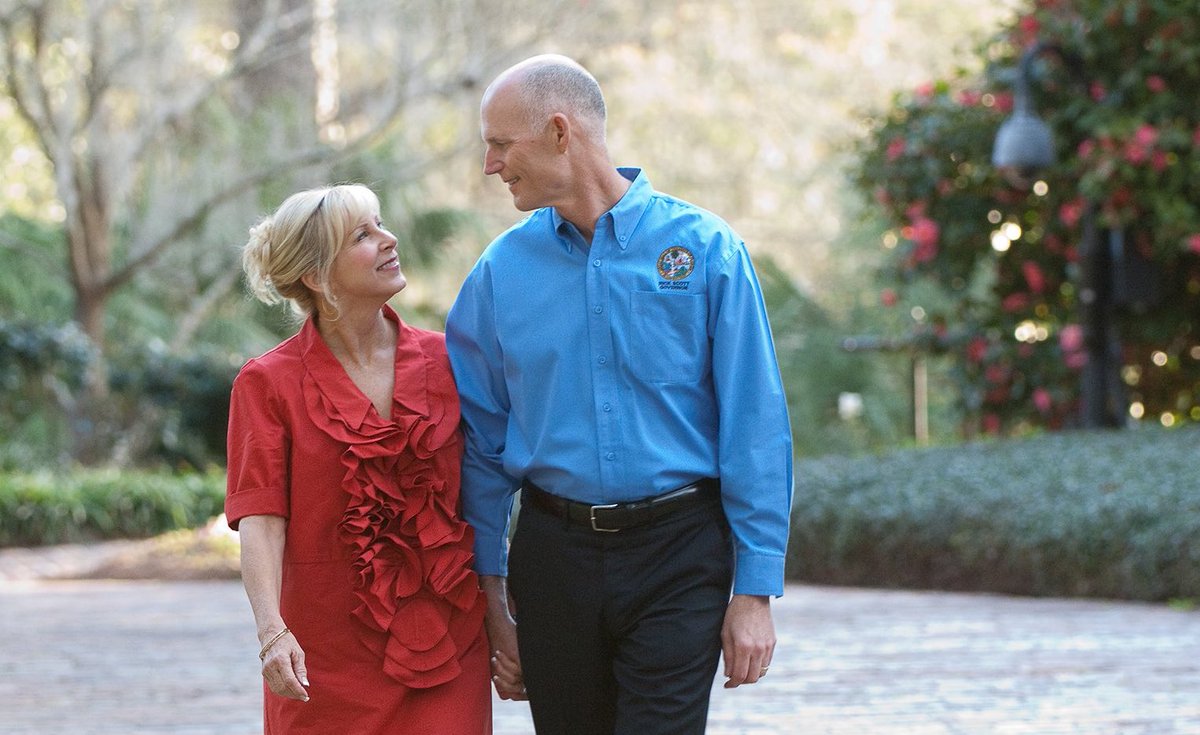 Happy Valentine's Day to my valentine of 46 years, Ann! Looking forward to many more to come!
Today, I voted yes on the spending bill because I don't think we should ever shut down the gov. But, this fight isn't over. I'm urging @POTUS to use his exec authority and do what it takes to secure our border & find permanent solution for DACA & TPS.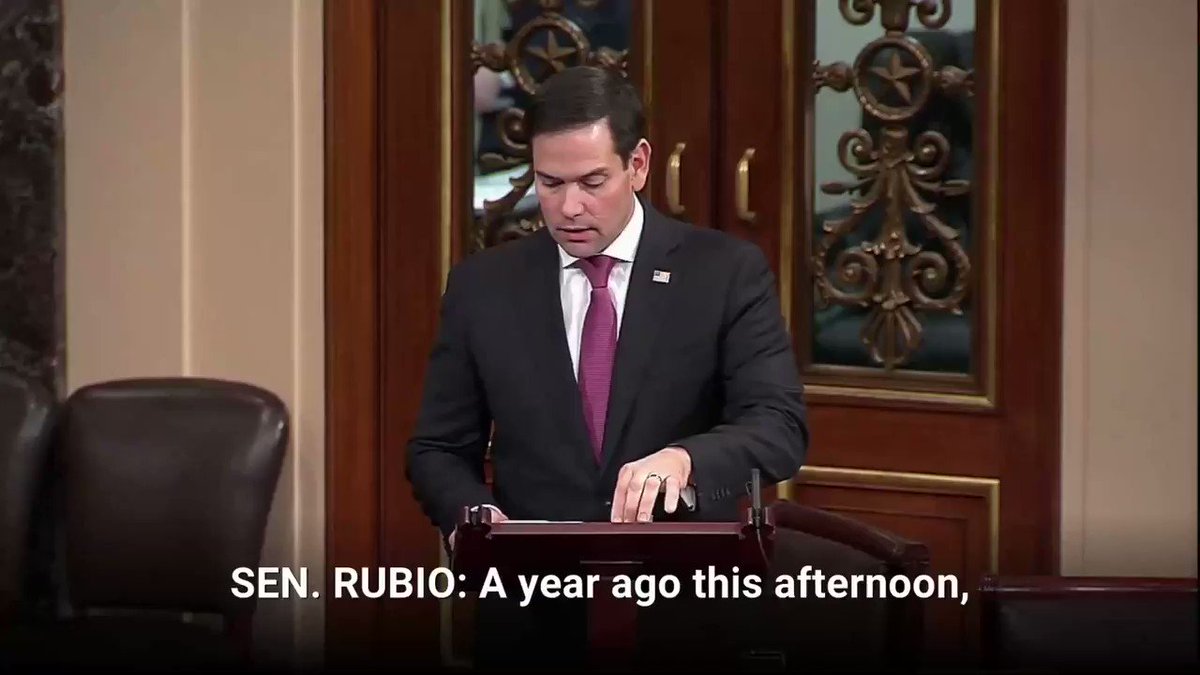 Florida Sens. @marcorubio and @SenRickScott introduced a resolution to commemorate this day to honor the victims and survivors of the Parkland shooting. "It offers the Senate's heartfelt condolences and deepest sympathies to the families, loved ones, and friends of the victims."
Congratulations to our new Attorney General William Barr! I have full confidence that he is undoubtedly qualified to serve, and will fight for what's best for the American people. I look forward to working with him at the Department of Justice to help Florida families.
Our resolution also recognizes the strength & resilience of the Parkland community. 2/2 Read more here -- >
Today my colleagues unanimously passed a resolution @SenRickScott and I introduced to honor the victims & survivors of #Parkland & express gratitude to the emergency medical and health care professionals who responded and cared for the victims. 1/2
Nothing we say can bring back the lives that were lost. Nothing we do can replace the angels of MSD High School that were taken from us too soon. But we must honor their memory every day. #MSDStrong
Today we remember Peter Wang, 15. Peter dreamed of being a soldier and was posthumously accepted to the U.S. Military Academy at West Point. Peter risked his life to save his classmates and was awarded with the Medal of Heroism award.
Today we remember Carmen Schentrup, 16. Carmen was a dedicated student who was driven to become a medical researcher and find a cure for ALS. Both her parents Philip & April and her siblings Robert & Evelyn are all focused on activism nationwide.
Today we remember Alex Schachter, 14. Alex was a great young man and a talented trombone player in the MSD marching band. His father Max has been part of the MSD School Safety Commission and has been a powerful voice to prevent future tragedies.
Today we remember Helena Ramsay, 17. Helena was an incredibly smart young girl who participated in many school activities. She cared deeply about her community and other communities in FL. She went to Orl for a concert after the Pulse night club shooting to support the community.
Today we remember Meadow Pollack, 18. Meadow was an extremely smart young lady. Her father, @AndrewPollackFL and brother @PollackHunter have been partners in fighting to keep our schools safe. But more importantly, they both have become a great friend to me.
Today we remember Alaina Petty, 14. Alaina had a servant's heart. After Hurricane Irma, I met her family when they volunteered to help storm victims. Her father, @rpetty has been very involved in passing legislation for school safety and joined me in TLH to ensure it got done.
Today we remember Joaquin Oliver, 17. Known as "Guac" to friends and family, he loved sports and graffiti and was a beloved son to his parents.
Today we remember Gina Montalto, 14. Gina was a freshman and member of the winter guard team. Gina's father Tony Montalto is the president of Stand with Parkland, an organization founded by all 17 victims' parents.
Today we remember Cara Loughran, 14. Cara was an incredible young lady who loved Irish dancing and was a part of the Drake School of Irish Dance in Coral Springs.