U.S. Senate Majority Leader Mitch McConnell
Statistics
We looked inside some of the tweets by @senatemajldr and here's what we found interesting.
Inside 100 Tweets
Time between tweets:
15 hours
Tweets with photos
19 / 100
Tweets with videos
10 / 100
Rankings
(sorted by number of followers)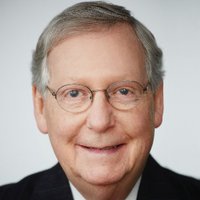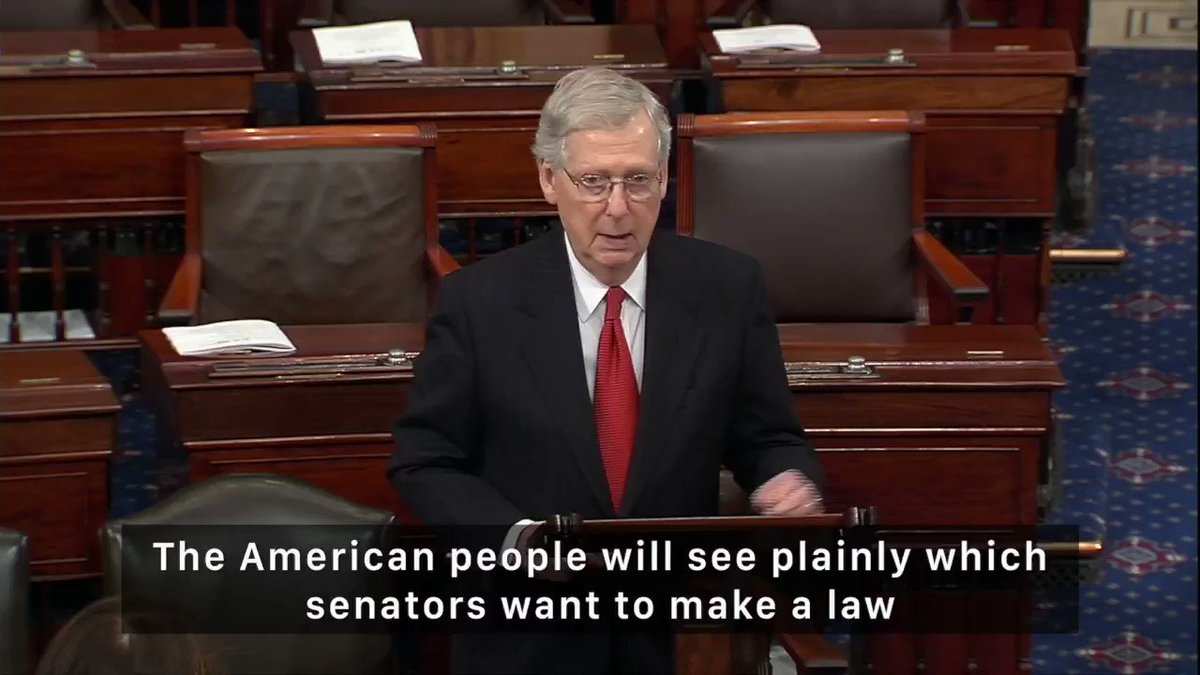 The choice is clear: making law versus making points. Denying the President one-tenth of 1% of spending for border security our nation needs is not worth hurting this many people.
The Senate has just confirmed William Barr to be Attorney General of the United States. I'm confident he will be a strong, independent, and principled advocate for fairness and for following the law.
We'll be voting to secure our nation's borders and keeping American communities safe. And we'll do it free from the influence of poison pills that sought to derail progress and stifle compromise.
When the Senate votes on the agreement to fund the government, we'll be voting to avoid a second partial shutdown and provide the certainty of a fully-functioning federal government.
We can't let any unrelated, cynical partisan plays get in the way of finishing the important process of funding the government and securing the border. The agreement reached on Monday was achieved because the conference committee set aside far-left poison pills and absurd demands
House democrats are apparently objecting to a modest extension of the Violence against Women Act. Republicans believe we should extend this important legislation #VAWA
The new agreement provides new funds for miles of border barriers and it completes all seven outstanding appropriations bills, so Congress can complete a funding process for all the outstanding parts of the federal government with predictability and certainty.
It had been clear to everyone that, in order to reach an agreement, our Democratic colleagues would have to walk away from two extreme positions that had been dictated to them by the far left. I'm glad they did.
I want to thank and congratulate our colleagues who have been working hard to secure a bipartisan, bicameral solution to complete the appropriations process and fund the government.
Quoted @realDonaldTrump
Coal is an important part of our electricity generation mix and @TVAnews should give serious consideration to all factors before voting to close viable power plants, like Paradise #3 in Kentucky!
I agree Mr. President. #Coal is an affordable & reliable source of energy we can find right here in #Kentucky. It powers the lights in our homes & employs thousands of hardworking Kentuckians. Coal has helped fuel our country's greatness & it needs to be part of our energy future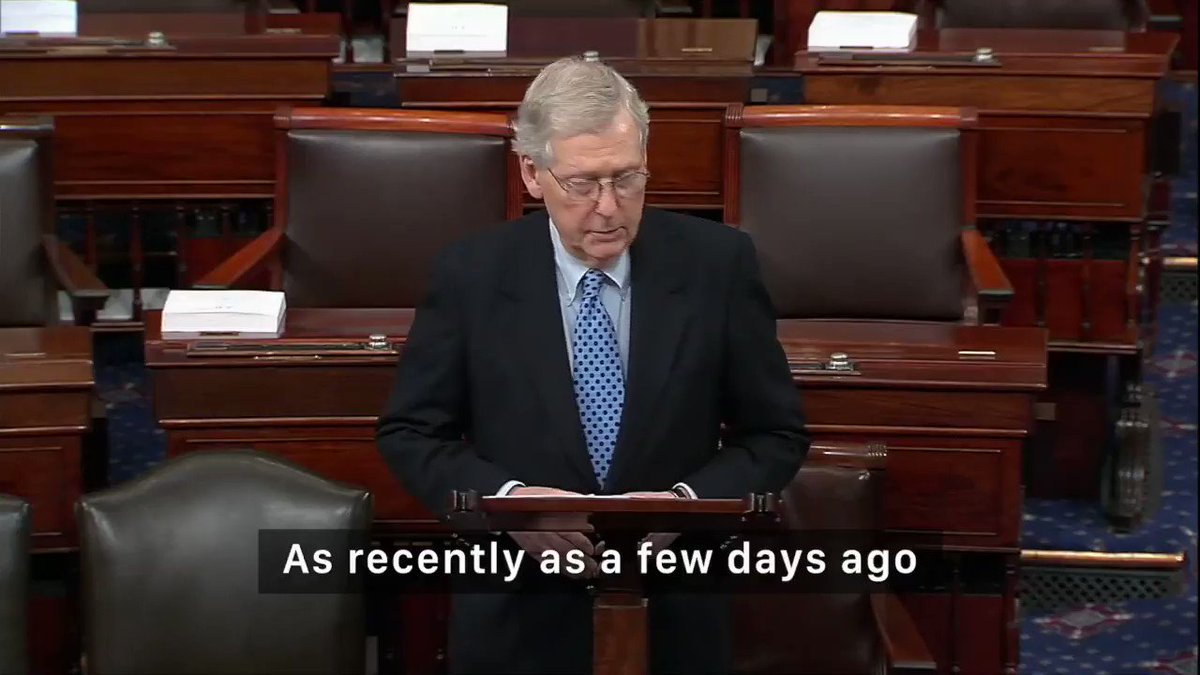 The American people deserve for Congress to finish our work and finalize a government funding agreement. A poison pill proposal that would kneecap ICE and act as a get-out-of-jail-free card for criminals would be a total non-starter for this or any White House.
Every eligible American voter should be completely free to exercise their right to vote at every opportunity and cast a ballot. Every single valid vote should be counted. The Democrat Politician Protection Act would not fix problems with our elections – it would exacerbate them.
The Natural Resources Management Act is a broad, bipartisan package that tackles conservation, economic development and land access issues of importance to nearly every member of this body. I look forward to it passing soon.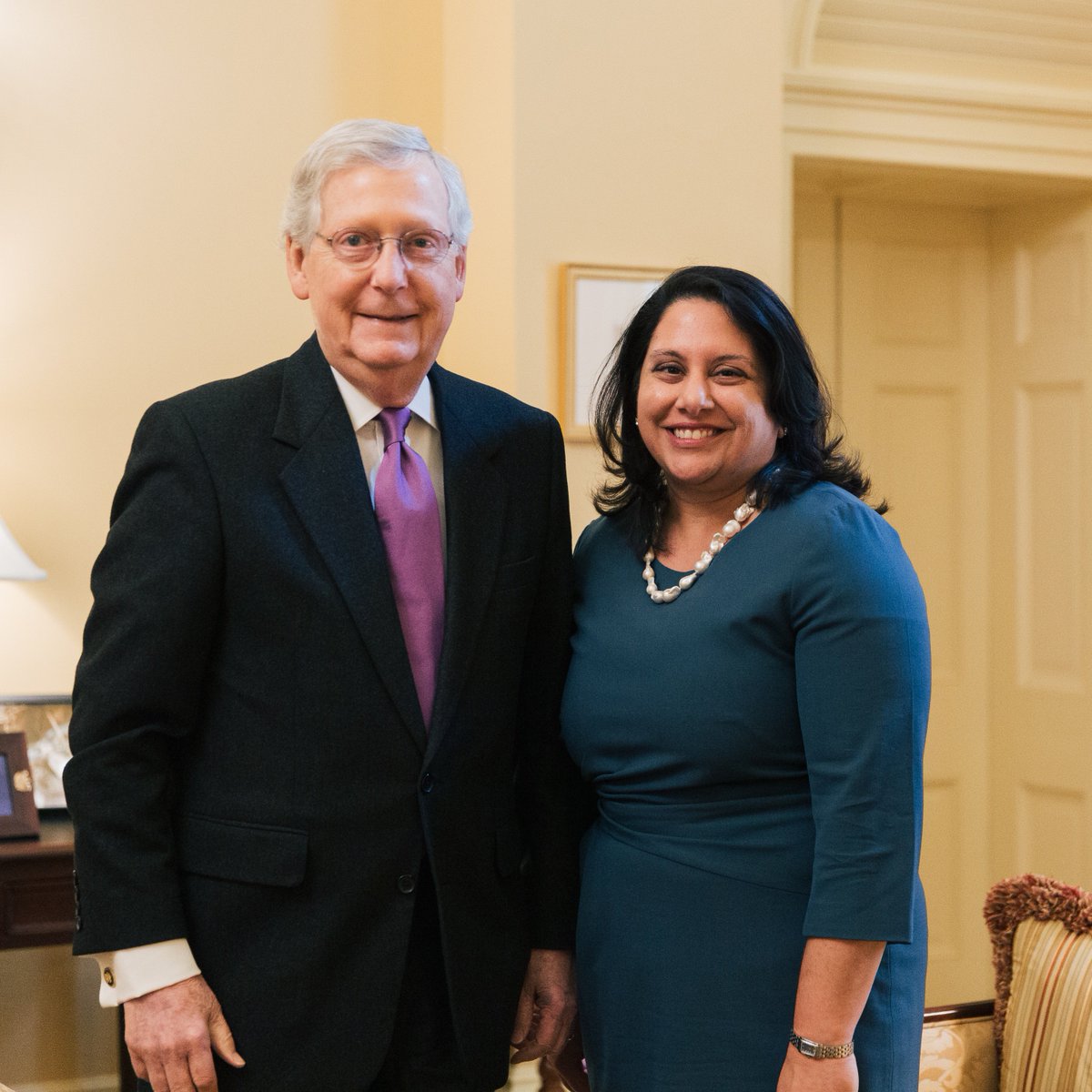 I'm glad @POTUS has nominated Neomi Rao to the DC Circuit Court Of Appeals. She has the top rating from the American Bar Association, and I'm confident she will be a fair and impartial judge on this important court.
William Barr has been confirmed by the Senate three times without opposition. He has the experience and is eminently qualified to perform the duties of Attorney General. I hope and expect he will be confirmed next week.
As I've said time and time again: Mindless obstruction is unacceptable. The only way this divided Congress will be able to choose greatness and deliver significant legislation is by focusing on -- as President Trump put it -- "cooperation, compromise, and the common good."
To tackle these challenges, the American people deserve the full attention of a fully-functioning Congress. They deserve a Democratic Party that puts the public interest ahead of political spite and comes to the table to negotiate necessary compromises.
The President also highlighted some national challenges -- like addressing the humanitarian and security crisis on our border, rebuilding American infrastructure, lowering healthcare costs and fighting on behalf of American workers and job creators.