We looked inside some of the tweets by @SklaveSebastian and here's what we found interesting.
Inside 100 Tweets
Time between tweets:
a day
Tweets with photos
37 / 100
Tweets with videos
53 / 100
RT if you want Me to lock your cock. 😈🔐💦 #chastity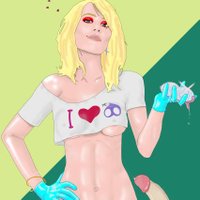 We have a contestant for my castration rt game. Every rt he has to put a rubber band on his balls. Every like equals a min they have to stay on for. Every comment is a dollar he owes me for my game. Rt, like and comment for me slaves. Drain his wallet and castrate this slave!!!!
ATTENTION: loser wants a real time ball busting session... the stakes are In this RT game 1 fav/1 ball kick 1RT/knee to balls 1comment/$2 No limit. GOOOOO let's fucking ruin those pathetic balls and bank account. #findom #rtgame #CBT #ballbusting @PromosRTs @DirkHooper