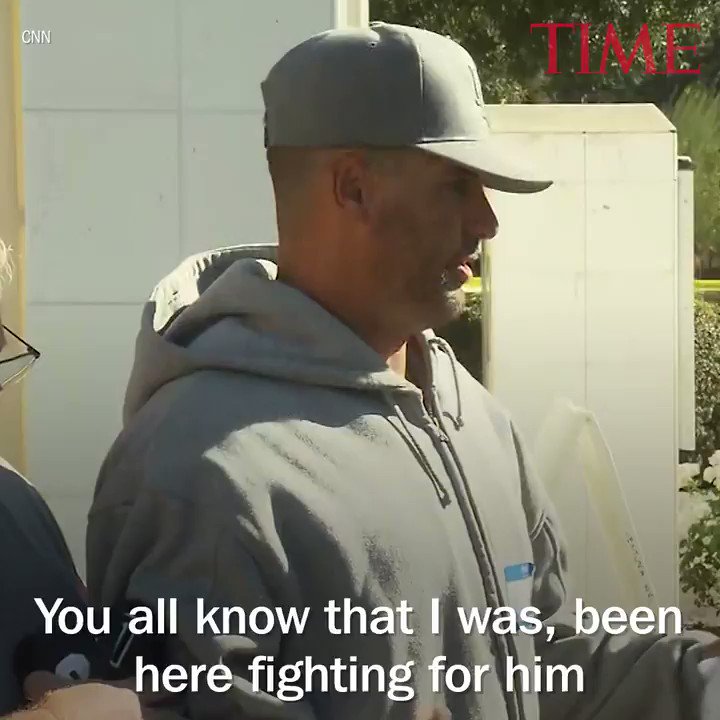 Father of son killed in Thousand Oaks shooting speaks out https://ti.me/2Du3yH8 
Replies
Replying to @TIME

Seriously America... when are you going to follow Australia's lead??? Prayers will not stop these senseless killings. Actions will!

Replying to @centerrightt @BMWGAL4

I hope so, but most likely the Dems will pass something and he republicans will refuse to sign it. I will try to remain hopeful though as hard as it can be

Replying to @TIME

Heartbreaking is an understatement

Replying to @TIME

Every parent feels this fathers pain. Heartbreaking 💔

Replying to @TIME

That raw pain, gosh my heart is breaking for him. No more America it's just too much and it does not need to be this way. From Australia 🇦🇺💔

Replying to @TIME

I came to age in the 80's, and it was a great time to be alive. I went out drinking with my friends, and we didn't have to worry about being shot by some idiot with a gun. I feel bad for the kids coming to age in this BS. It just isn't fair.

Replying to @TIME

I am not a religious man but may God give him and his family peace and grace to deal with this gut wrenching loss.

Replying to @TIME

Good lord let the man grieve, get out of his face. What do you expect him to say?? "Speaks out"?? That's called grief. Stop it.

Replying to @jayhawkatw @Cup_of_Joe2 and 2 others

Is that better? That more are killed one at a time? Did I read that wrong, or is that your argument?

Replying to @TIME @JaclynCorin

WATCH THIS AND THEN WATCH IT AGAIN. This is the face of each family of more than 2,100 people who have been killed in mass shootings since Sandy Hook. And Congress has the audacity to see this occur almost weekly and do absolutely nothing.