Breaking news and current events from around the globe. Hosted by TIME staff.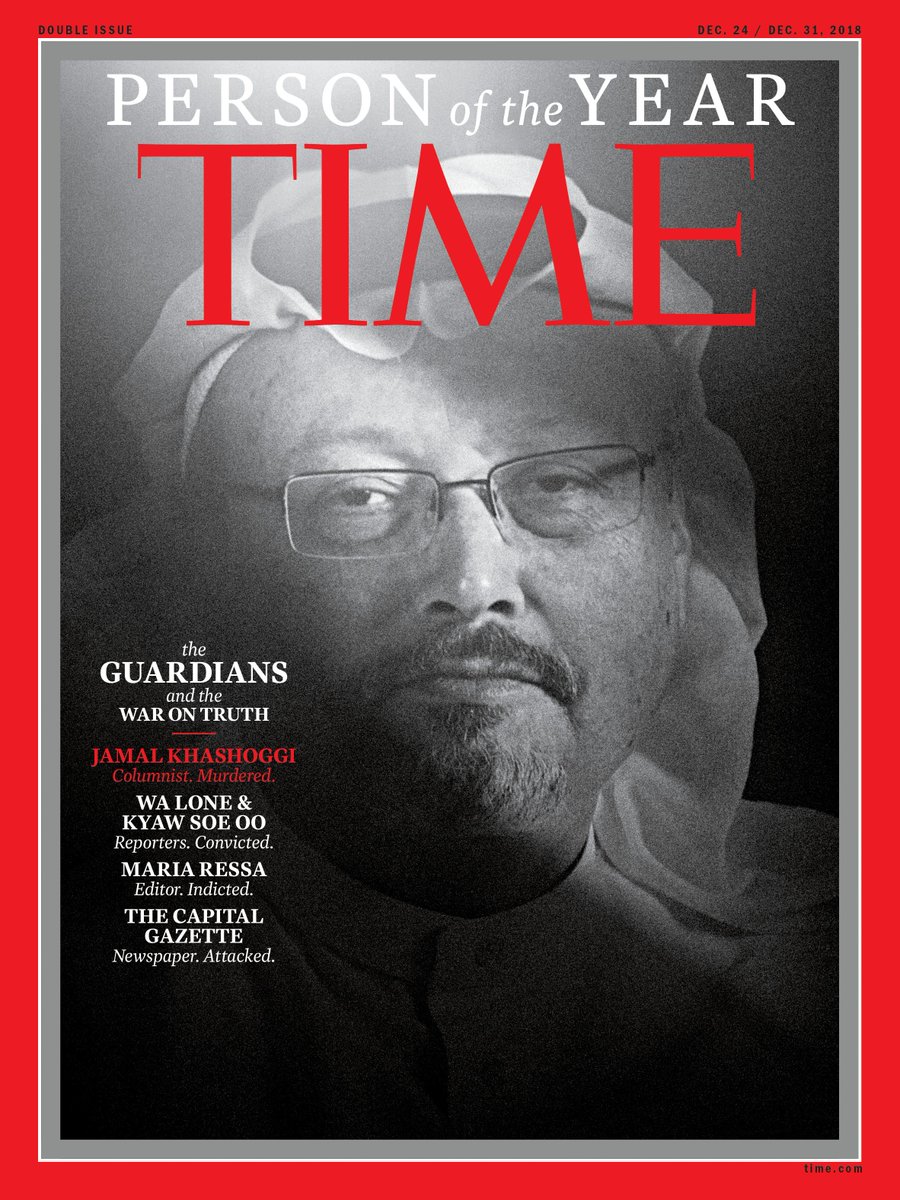 The Guardians—Jamal Khashoggi, the Capital Gazette, Maria Ressa, Wa Lone and Kyaw Soe Oo—are TIME's Person of the Year 2018 #TIMEPOY http://bit.ly/2EmStYV 
Ivanka Trump and Jared Kushner could profit from tax break they helped push, report says
"The loss is horrific." Senate hears testimony on disappeared Native American women
Chinese hackers may be behind massive Marriott data breach, official says
Chief of weather monitoring agency says he's never briefed President Trump on climate
Netflix is testing a new feature. It's distracting but intriguing
"Why slang is more revealing than you may realize"
The striking similarities between why Trump's and Nixon's personal lawyers were sent to prison
Nancy Pelosi secures votes of rebel lawmakers by agreeing to support term limits
Man sues for negligence after pinky finger got stuck in airplane armrest
Donald Trump Jr. says his dad is a 're-gifter'
"Your brain works against you when you argue with your significant other. Here's how to fix that"
Al Gore says President Trump's climate change stance could be a 'perverse step forward'
Tabloid tells prosecutors about the Trump team's early campaign plans
Britain's Theresa May passes confidence vote and remains prime minister
Magnitude 4.4 earthquake sends beds shaking and dishes rattling in Tennessee
From cave divers to a fearless flier, here are the heroes of 2018
Here's how you can help the Wild Boars soccer team and other kids in Thailand