Statistics
We looked inside some of the tweets by @Ugarles and here's what we found interesting.
Inside 100 Tweets
Time between tweets:
2 months
Tweets with photos
10 / 100
Tweets with videos
0 / 100
Quoted @BrinkPG
Asked why payroll went down, Nutting said, "We need to focus on the things we believe are controllable."
such as payroll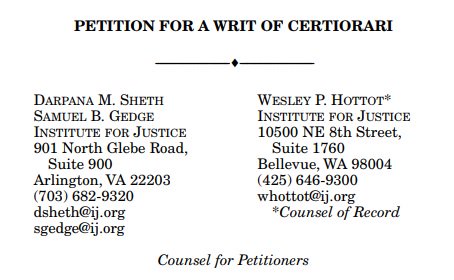 Rights are only as powerful as a citizen's ability to enforce them. Not everyone is going to become a test case for undermining civil forfeiture backed by a Koch-funded libertarian law firm.
One note of caution: even though the ruling is good, police will keep doing this because fighting back is difficult and expensive and often the seizure of property is on "consent" by having the victim waive rights to the property as part of a plea.
Replying to @backhoe_mix
you, not on twitter, experiencing the world at a normal rate: did you hear about -- me: last week is as distant to me as the burning of Rome
anyway wait until you hear about john wayne gacy. that guy was even WORSE!
SA, CT and NG (but not BK!) dissented because Moore II has the same issue with lack of guidance to lower courts the dissent thought Moore I had. They also complained that SCOTUS was usurping the TCCA's role as ultimate fact-finder by disagreeing with its analysis.
JR, who dissented in Moore I, concurred this time. He still dislikes Moore I but thought it was obvious that TCCA half-assed the analysis on remand to kill this guy.
SCOTUS reversed TCCA once before for the same prisoner. TCCA's criteria was more anecdotal than clinical - even the dissenters in Moore I thought so - and SCOTUS felt they just dressed up their old opinion in clinical language.
Only one case in Ugarles SCOTUS recaps today: In Moore II, a Per Curiam reversal of the Texas Court of Criminal Appeals for trying too hard to execute someone with intellectual disability.
Quoted @ShimonPro
FYI: Roger Stone's Florida house is up for rent. There is a "For Rent by Owner" sign in the front yard of the house where he was arrested in an FBI raid last month.
this is so when they find records of as-yet-undiscovered crimes he's going to say the renters must have left them
*frantically googling* I obviously meant death wish 2
Quoted @LOLY2K
Death wish came out during the Nixon administration, charles
i'm going to have to ask everyone to stop correcting me it is rude
i... uh... am realizing that I saw the preview a full year ago lol
wait'll I tell you why they're rebooting Reagan-era revenge fantasy Death Wish in 2019
that's WHY john wayne was popular
Quoted @Ugarles
Your Honor, if it please the Court, destroy my nuts with your hammer." *whispering with counsel* I apologize Your Honor. With your "gavel." *more frantic whispering*
Roger Stone excited about being called into Judge's chambers then visibly disappointed by the lack of leather restraints.
Another way to frame the difference between Warren and Sanders: she thinks capitalism has been rigged by bad actors and isn't working right; he thinks it IS working right and that's the problem
Quoted @fordm
SCOTUS also won't hear McKee v. Cosby, a defamation case involving the former comedian. Thomas concurs but calls for revisiting the "actual malice" standard.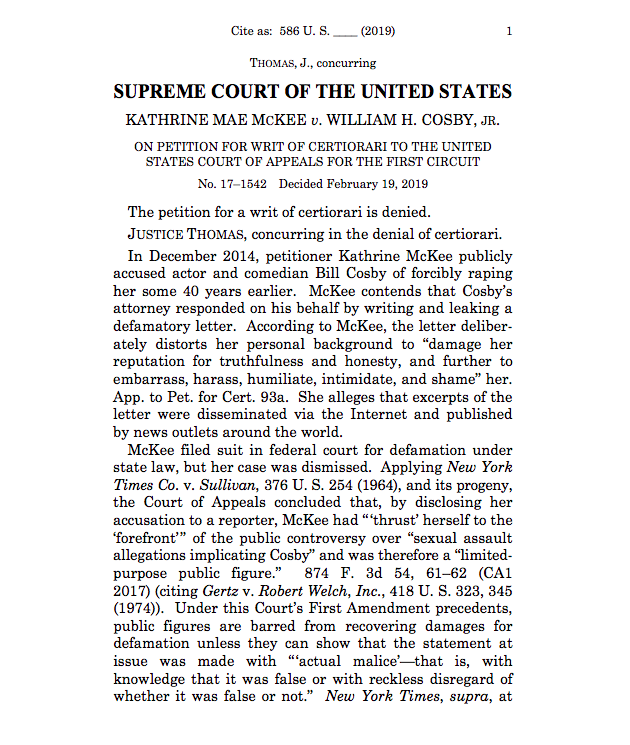 Considering the non-speech contexts where Thomas is perfectly happy to extend the First Amendment, his wanting to undo Free Press protections is wild.
Quoted @jeffzeleny
Klobuchar seems willing to say one word that often goes unspoken by presidential candidates: No. From Medicare for all to the Green New Deal to free college, she's resisted the urge to pander as she tests the balance between pragmatism and purity. #KlobucharTownHall
Ahhh. A future full of impossibilities.