All the things that make you say WTF. Official Account of What The F*** Facts. #WhatTheFact
Joined on August 10, 2011
Statistics
We looked inside some of the tweets by @WhatTheFFacts and here's what we found interesting.
Inside 100 Tweets
Time between tweets:
11 minutes
Tweets with photos
10 / 100
Tweets with videos
0 / 100
Rankings
(sorted by number of followers)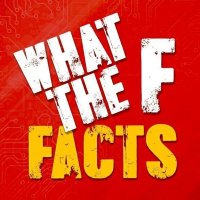 The Most Stuf @Oreo Is Here And They Are Ridiculously Massive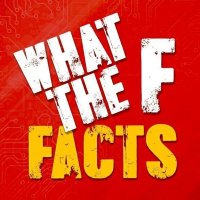 People who spend more money on material items rather than experiences are more likely to be shallow and unhappy.
"One Tree Hill's" Jana Kramer Worried About Being Mom-Shamed For Using Bottles
Mentally picturing yourself doing a task will make you better at doing it in real life.
Anne Hathaway Is set To Star In 'The Witches' Adaptation
Kate Winslet keeps her #Oscar award in a bathroom, so guests can hold it while making acceptance speeches in the mirror without feeling judged.
Goldie Hawn Confesses Getting 'Too Close To The Action' In The Delivery Room With Kate Hudson
Strippers in Ohio can't touch customers unless they're relatives.
Mom Blasts @AldiUK For Painting Over A Parents Parking Spot To Make It Gender Neutral
Daydreaming is good for your brain.
Jennifer Garner Just Trolled The 10 Year Challenge In The Best Way Possible
The eldest children in families tend to have the higher IQs.
Women Rocking Their Natural Gray Hair Could Be This Year's New Trend
A hot shower can unblock a stuffy nose and help relieve cold symptoms.
A Model With Down Syndrome Will Be The Face Of Benefit Cosmetics
Ferrets can die if they don't have enough sex.
Ryan Reynolds' Birthday Message To #BettyWhite Wins Them All