All the things that make you say WTF. Official Account of What The F*** Facts. #WhatTheFact
Joined on August 10, 2011
Statistics
We looked inside some of the tweets by @WhatTheFFacts and here's what we found interesting.
Inside 100 Tweets
Time between tweets:
14 minutes
Tweets with photos
0 / 100
Tweets with videos
5 / 100
Rankings
(sorted by number of followers)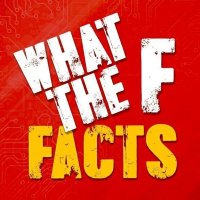 There are only 22 countries in the world that the British haven't invaded or attacked.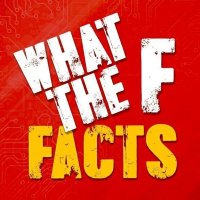 In 2009, a teenager impersonating a cop went to the Chicago Police Department, worked a full shift, drove a squad car, and arrested someone.
A Chart That Shames Working Moms And Praises Stay-At-Home Moms Goes Viral
People who use emojis while texting tend to have more sex than those who don't.
The Blue Macaw Parrot Seen In The Movie 'Rio' Is Now Extinct
In 2013, a cat named Masha found an abandoned baby in a box in the snow. She climbed in to keep the baby warm, while meowing to get the attention of people passing by, saving the baby's life.
14+ Pics That Prove Not All Decisions Are Created Equally
If you are under the age of 38, statistics show that the funniest joke you will ever hear in your life is a joke you haven't heard yet.
After Beethoven went deaf, he realized that he could attach a metal rod to his piano and bite down on it while he played, allowing him to hear pitch through the vibrations in his jawbone – This is called "bone conduction."
.@netflix Unveils January 2019 Releases Early
Parents Raise Genderless Baby Named 'Zo' Who Will Decide Their Own Gender
A bad marriage is much worse for your health than being single.
Japanese Researchers Figured Out How To Let Paralyzed People Wait Tables
Metallica is the first and only band to play on all seven continents.
'Baby It's Cold Outside' Sales Rocket Despite Banning, Controversy
Taking naps during the day can improve your memory and cut your risk of heart disease.
.@KendallJenner Posts Identity of Secret Admirer After Fans Thought Note Was From Harry Styles
Plants know when they're being eaten.