Enterprise reporter for Reuters. Focus on corporate trends and policy issues, regulations and investigations. Sector agnostic. Opinions expressed here are own.
Joined on October 03, 2009
Statistics
We looked inside some of the tweets by @adityakalra and here's what we found interesting.
Inside 100 Tweets
Time between tweets:
3 hours
Tweets with photos
20 / 100
Tweets with videos
5 / 100
Reuters Exclusive: India antitrust watchdog CCI is looking into accusations that Alphabet Inc's unit Google abuses its popular Android mobile operating system to block its rivals.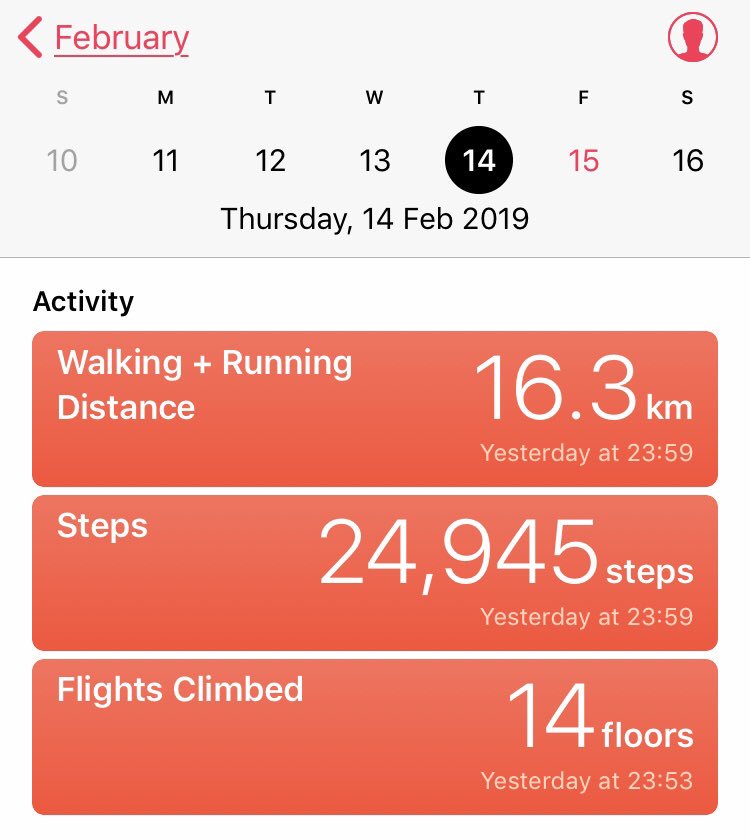 That's a personal record. What one great day in HK feels like, especially when you have @madhusoman around to show you the city.
Quoted @suchetadalal
Dear @RahulGandhi please make it clear to your lawyer colleagues that being in politics is at least a presence of public service. So @KapilSibal must choose between legal fees firm AnilAmbani and attaching him over #RafaleDeal ...if @INCIndia wants to look credible!
Quite a valid point!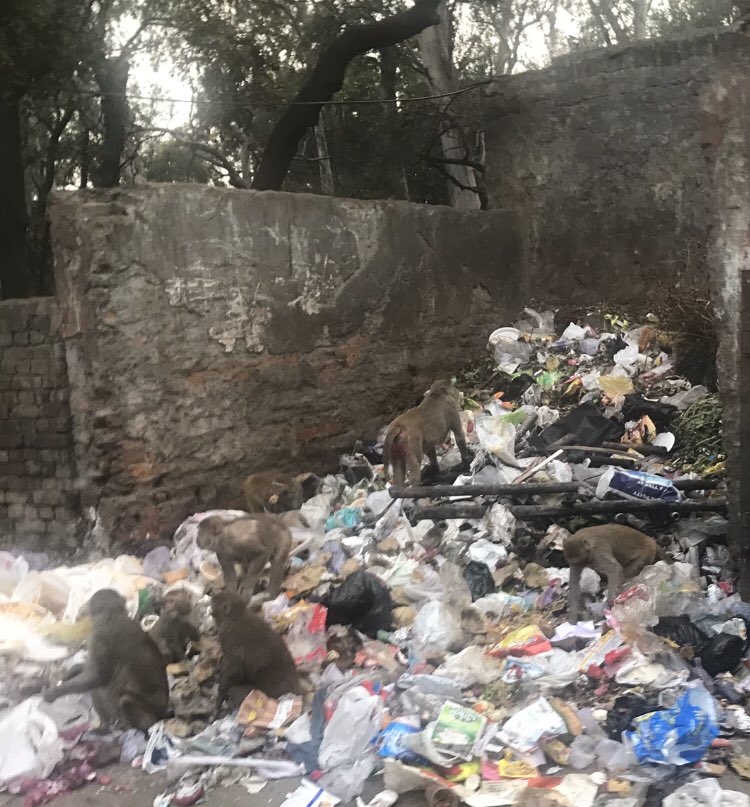 Seven of them. Looking for bananas in clean India? #CleanDelhi
ICYMI: Reuters reported yesterday India's antitrust watchdog is probing accusations that Google abuses its Android platform to block its rivals. Sources told us the case is similar to the EU one, where Google was fined $5 bln. Investigation will take time.
A rare good morning message on WhatsApp which makes real sense and is worth sharing, I feel: "Sometimes it doesn't matter how right you are ... sometimes just shutting up is the best course of action"
Here comes another one from @the_hindu — Rafale deal not on 'better terms' than UPA-era offer
Go sit in a corner, you were anyway a caged parrot - that's what the Supreme Court basically said today? Strong words. Pay Rs 1 lakh, go sit in the corner: SC punishes former CBI Director Nageshwar Rao for contempt - India News
Quoted @KapilSibal
It seems Airbus , French Government , Anil Ambani all knew that the PM will sign an MOU on his visit to France between 9th and 11th April , 2015 . This Government's lies exposed.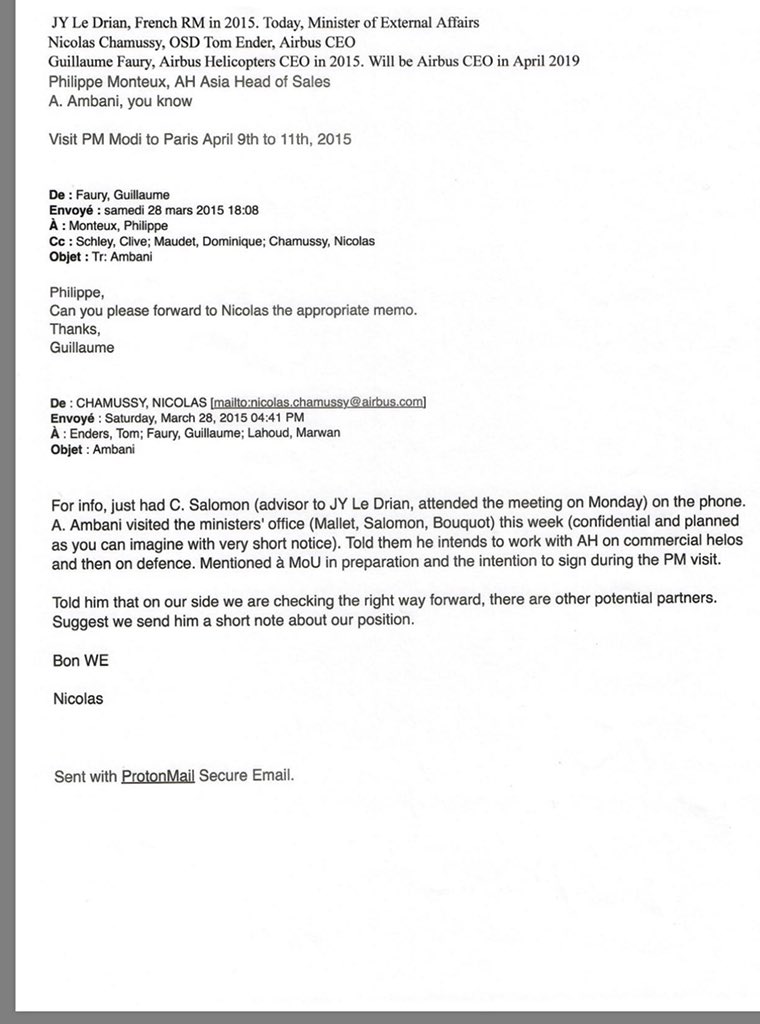 What excites me most about this email is use of @ProtonMail. I use it too given it has servers in Switzerland and they do not cater to legal requests for data access. Interesting to see how senior execs use it.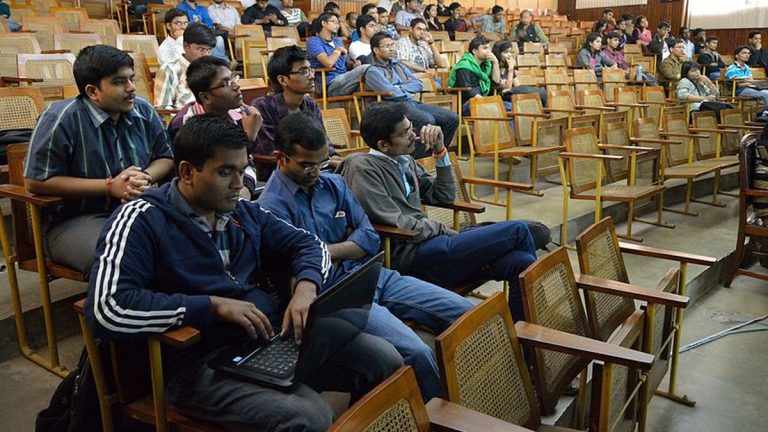 "He was handcuffed, his legs tied as he was "dragged" and put into a detention centre". Very well reported @nayanima. Wrote on this early Feb but always felt there was more to it.
The Competition Commission of India (CCI) has for the past six months been reviewing a case similar to one Google faced in Europe that led to a fine of 4.34 billion euro ($5 billion) by antitrust regulators last year.
Reuters Exclusive: India antitrust watchdog probing allegations that Google abused Android platform to hurt rivals, sources say. Probe against Google's Android in preliminary stage; complaint similar to Europe case
Quoted @tavleen_singh
The real question on Rafale is why the Defense Ministry is leaking like a sieve. How are top secret documents finding their way into the media? Why is the Defense Minister unable to plug these leaks?
That's exactly what the question should NOT be in this case!
Another story, another great piece of "real" document-based journalism. That's the only way to do such stories. Well done @the_hindu
News analysis: Four reasons why the attacks on The Hindu's Rafale story are shallow and self-implicating