Statistics
We looked inside some of the tweets by @adorbdeplorb and here's what we found interesting.
Inside 100 Tweets
Time between tweets:
2 hours
Tweets with photos
5 / 100
Tweets with videos
0 / 100
"These guys, the investigators, ought to be in jail. What they have done, working with the Obama intelligence agencies, is simply unprecedented. This is one of the greatest political hoaxes ever perpetrated on the people of this Country, and Mueller is a coverup." Rush Limbaugh
The Mueller investigation is totally conflicted, illegal and rigged! Should never have been allowed to begin, except for the Collusion and many crimes committed by the Democrats. Witch Hunt!
"After two years and interviewing more than two hundred witnesses, the Senate Intelligence Committee has NOT discovered any direct evidence of a conspiracy between the Trump Campaign and Russia." Ken Dilanian @NBCNews
Wow, so many lies by now disgraced acting FBI Director Andrew McCabe. He was fired for lying, and now his story gets even more deranged. He and Rod Rosenstein, who was hired by Jeff Sessions (another beauty), look like they were planning a very illegal act, and got caught.....
....There is a lot of explaining to do to the millions of people who had just elected a president who they really like and who has done a great job for them with the Military, Vets, Economy and so much more. This was the illegal and treasonous "insurance policy" in full action!
"This was an illegal coup attempt on the President of the United States." Dan Bongino on @foxandfriends True!
Hope you are enjoying your President's Day, our Country is making unprecedented progress!
We are here to proclaim that a new day is coming in Latin America. In Venezuela and across the Western Hemisphere, Socialism is DYING - and liberty, prosperity, and democracy are being REBORN...
The people of Venezuela are standing for FREEDOM and DEMOCRACY – and the United States of America is standing right by their side!
I ask every member of the Maduro regime: End this nightmare of poverty, hunger and death. LET YOUR PEOPLE GO. Set your country free! Now is the time for all Venezuelan Patriots to act together, as one united people. Nothing could be better for the future of Venezuela!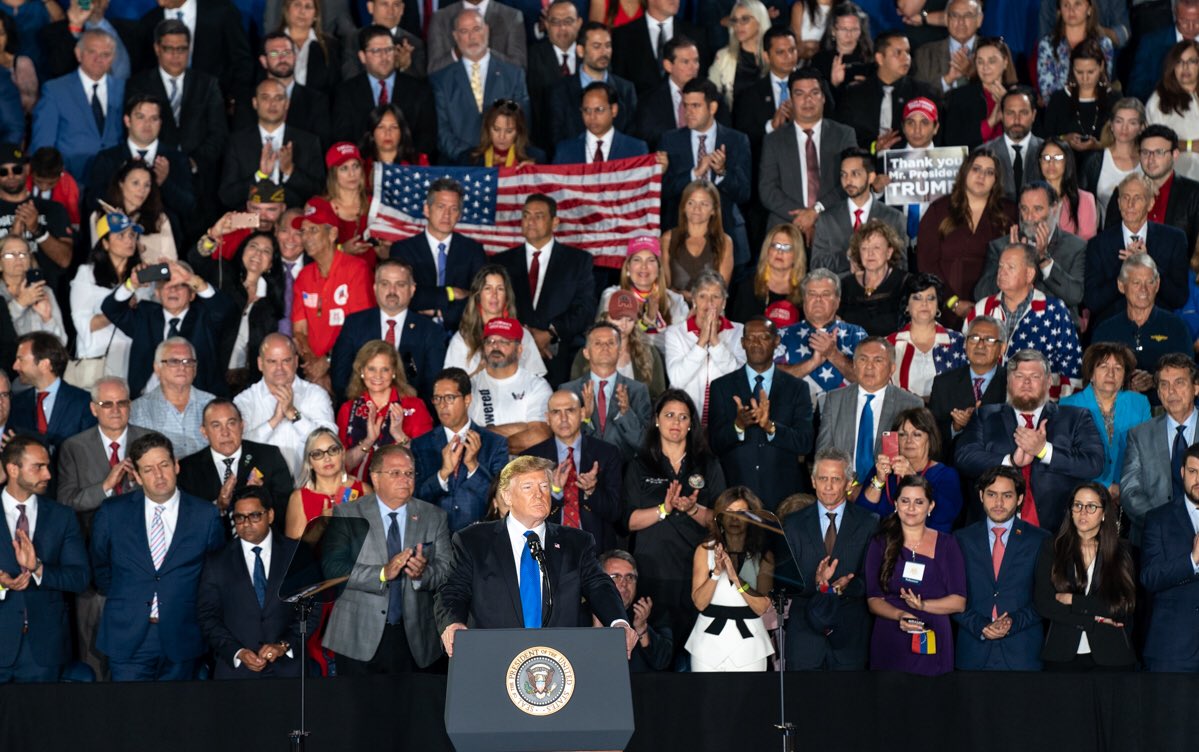 Today more than 50 countries around the world now recognize the rightful government of Venezuela. The Venezuelan people have spoken and the world has heard their voice. They are turning the page on Socialism and Dictatorship; and there will be NO GOING BACK!
"The biggest abuse of power and corruption scandal in our history, and it's much worse than we thought. Andrew McCabe (FBI) admitted to plotting a coup (government overthrow) when he was serving in the FBI, before he was fired for lying & leaking." @seanhannity @FoxNews Treason!
Quoted @AkinSawyerr
Talent is evenly distributed, opportunity isn't
Amazing!
Quoted @thejtlewis
With the utmost respect, I thank President @realDonaldTrump for his leadership on the Federal School Safety Report, and for including my ideas. This is the most progress we, as a Country, have ever made toward School Safety!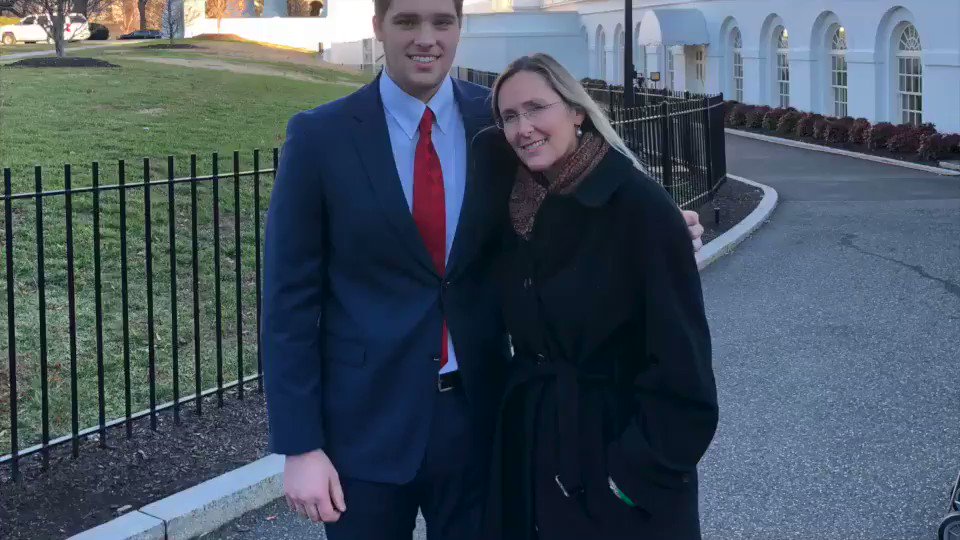 Thank you JT!
Thank you Andrew - We all miss beautiful Meadow!
Remember this, Andrew McCabe didn't go to the bathroom without the approval of Leakin' James Comey!
"....(The Witch Hunt) in time likely will become recognized as the greatest scandal in American political history, marking the first occasion in which the U.S. government bureaucrats sought to overturn an election (presidential)!" Victor Davis Hanson And got caught! @FoxNews
Had the opposition party (no, not the Media) won the election, the Stock Market would be down at least 10,000 points by now. We are heading up, up, up!