Atlanta's best source for news. You can reach our customer service team here: @AJCassist
Statistics
We looked inside some of the tweets by @ajc and here's what we found interesting.
Inside 100 Tweets
Time between tweets:
11 minutes
Tweets with photos
15 / 100
Tweets with videos
10 / 100
Rankings
(sorted by number of followers)
A Minneapolis man was arrested and charged with murder in the fatal shooting of a mother and daughter who lived across the hall from him, police said.
The GBI has been called to the scene of an officer-involved shooting in Bartow County, the agency confirmed Friday.
On Thursday, 28 students from Sandtown Middle School were taken to hospitals. Students complained about feeling nauseated and disoriented.
#BREAKING: GBI called to investigate officer-involved shooting in Bartow County
The new baseball season is upon us with the Braves' pitchers and catchers arriving at ESPN Wide World of Sports on Friday.
Researcher 'even more convinced' glyphosate causes non-Hodgkin lymphoma after most recent analysis
The most diverse Georgia city is home to comedian Jeff Foxworthy, singer and actor Usher Raymond, several active Falcons, Braves and Hawks and more.
The Senate Transportation Committee passed a resolution which supports the creation of Interstate 14 across middle Georgia.
Metro Atlanta child psychologist admits to molesting girl, posting online
It could be another run in 2022 against Gov. Brian Kemp. She could also opt for something sooner, facing off against Republican U.S. Sen. David Perdue next year.
Tornado touched down in Henry County on Tuesday, damaging one home
"I don't feel like you should be arrested and put in a place where a murderer would be for just being in the country for too long," the Atlanta rapper said in his first interview since winning his freedom.
Trump now saying he may sign a second national emergency. White House officials did not mention anything about that on an earlier call with reporters.
Reporters were told earlier that the President will not sign the funding package at this event, because the bill is not yet at the White House.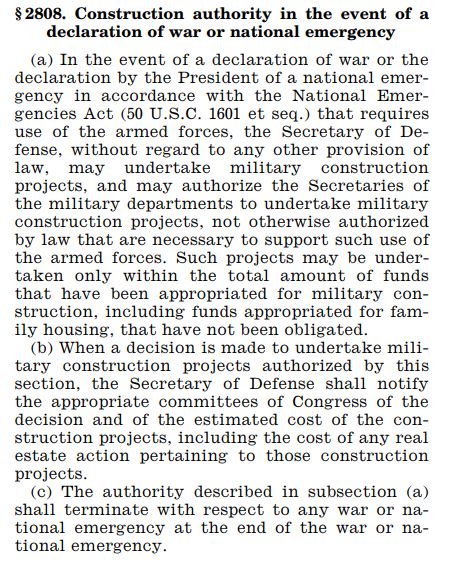 Asked what specific military construction projects would lose $3.6 billion in funding, White House officials had no answers for reporters today.