✞ Hey child, stay wild. Wanderlusting ⬇Check it out⬇
Joined on August 05, 2018
Statistics
We looked inside some of the tweets by @aleahgrey_ and here's what we found interesting.
Inside 100 Tweets
Time between tweets:
a day
Tweets with photos
0 / 100
Tweets with videos
10 / 100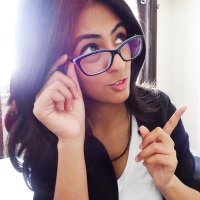 Damn I hope Tristan is being an asshole and telling a complete lie saying he's cheated with jordyn...@khloekardashian you're way too good for his ass and u went through so much. I'm praying for you, so the Lord can give you all the strength you need ❤
My pastor said "if i take my prescription glasses off and put them on you, you'll be blind. My vision isn't your vision nor for you, just like yours isn't for me or mine."
JUST IN: The city's medical officer of health, has issued an Extreme Cold Weather Alert for Toronto.
Antarctica is the only continent in the world without any spiders.
When an Amber Alert goes off, don't complain about it waking you up, etc. People really need to get their heads out of their asses. So saddened to hear the news, I thought the alert was called off and she was found safely. Rest In Peace beautiful princess Riya Rajkumar🌹
February 13th is 'Galentine's Day!' A day for women to celebrate their best girlfriends.
Always check ur oven before you turn it on. I just melted a plastic bowl and spent an hour cleaning it and another hour telling myself how stupid can I be ?
Quoted @chrissyteigen
honestly if you pick more than ONE of these without a dietary restriction or allergy, you're exhausting i'm sorry.
I eat all of this.... this is how much I love food.
I literally feel like a brand new person everytime I do an intense workout. I'm just trying to workout the bullshit I went through this week
@laurDIY thanks for the like ! I hope you come out with a bikini line soon ! So I can wear it for the summer !
Everytime I work out I bring out my inner @laurDIY independent and strong woman mentality 😍😍
I'd tweet what's on my mind, but these days it seems like everyone is looking to be offended so I'll just stfu and enjoy my 2019 in peace. 😊
It's hard to be nice Especially when people have done you wrong But doing the right thing will always brighten your soul Protect yourself but don't expect the worst of everybody Some people are kind and deserve the same kindness Everybody deserves kindness
Freezing rain warning now in effect for Toronto, Environment Canada says. Ice pellets expected later this morning.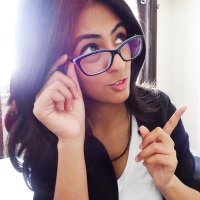 Living my best life tonight because of @shanedawson new video !!!!