Statistics
We looked inside some of the tweets by @anete_newt and here's what we found interesting.
Inside 100 Tweets
Time between tweets:
2 hours
Tweets with photos
10 / 100
Tweets with videos
10 / 100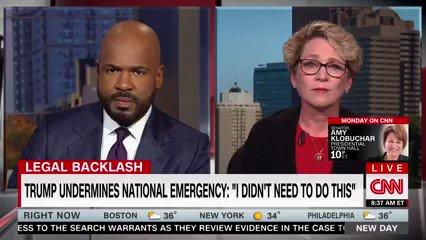 As a 3rd generation veteran and member of the Readiness subcommittee on @HASCDemocrats, I am troubled by how the President's decision to reallocate funds agreed upon by both parties could threaten our national security and our military's readiness
About to head on @MSNBC with @AlexWitt to discuss the President's national emergency declaration and its effects on our military's readiness. Tune in
Quoted @politico
Donald Trump is expected to declare a national emergency to bypass Congress and fund his border security goals. But there are some legal risks that would come with taking that route https://politi.co/2WCUrdc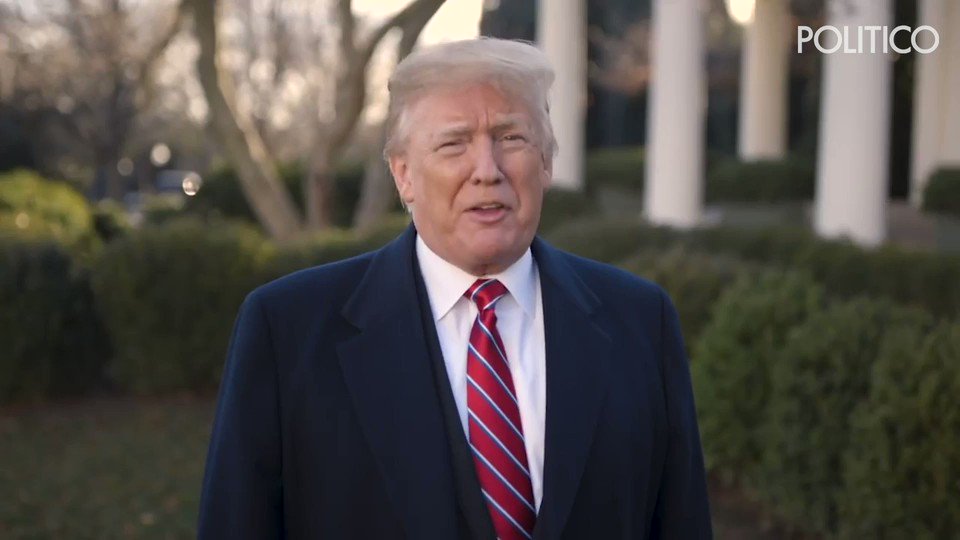 Declaring a national emergency to build a costly, ineffective wall is absolutely wrong – especially when doing so will draw funds away from genuine emergencies and disaster relief efforts. I will continue to defend our Constitution and work #ForThePeople.
Not big on groveling, but if you care even a shred about accountability journalism, I beg you to read this story in @PressHerald.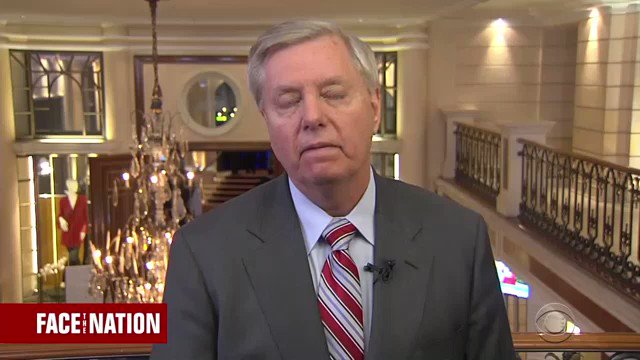 When asked about military construction projects that could be cut, including a middle school in Kentucky, @LindseyGrahamSC says, "I would say it's better for the middle school kids in Kentucky to have a secure border...right now we've got a national emergency on our hands."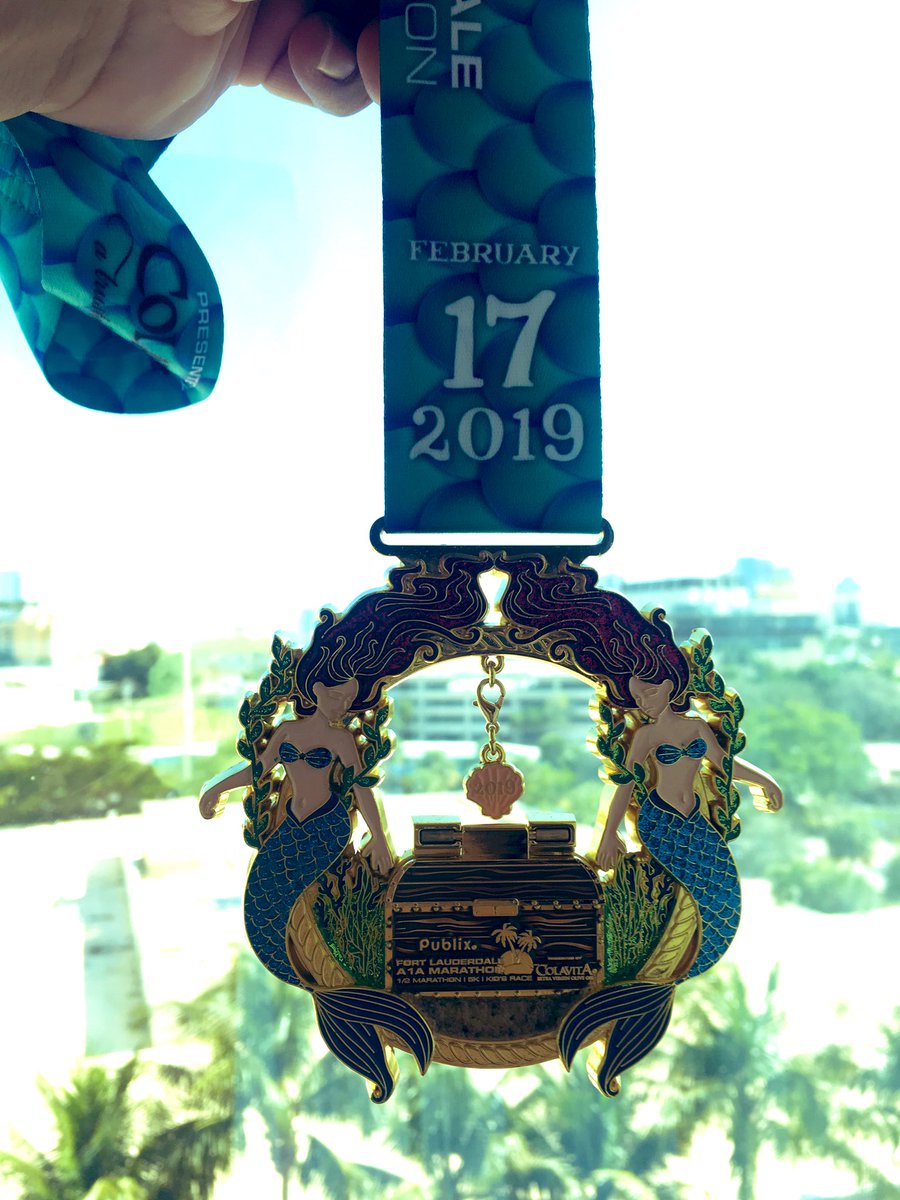 So much fun running the @A1A_Marathon very early this AM. Literally ran into this police officer and deputy sheriff who ran the whole race in their full gear, 30lbs, to honor their fallen comrades. Wow. #Halfmarathon #running
Terry McAuliffe tells @margbrennan he's close to making a decision on whether to run for president in 2020. He's set a March 31 deadline for deciding.
Quoted @finnygo
Scooplet: Radio host Rush Limbaugh will be playing golf today at Trump International Golf Club w/ WH Chief of Staff Mick Mulvaney according to two sources familiar. At this point, he is not scheduled to play w/ @realDonaldTrump . Limbaugh lives & hosts his show in Palm Beach.
Limbaugh is one of the conservative hosts Trump named when asked how much outside voices shaped his thinking on the national emergency
Can Congress make a law permitting the president to conduct the entire appropriations process by his declaring an emergency? Of course not. That would impermissibly grant him legislative powers. The same principle applies when addressing a portion of the appropriations process.
Congress cannot turn the executive branch into the legislative branch. Such an effort fails for lack of conformity to our Constitution. The validity of an emergency declaration is limited by the definition of "emergency" itself and cannot be expanded by statutory openness.
Congress can make no law permitting the president to assume permanent legislative powers, even in a single area, simply by his declaring an emergency. The president may act quasi-legislatively only in an actual emergency—when Congress has no time to act—and then only temporarily.
Laws like the War Powers Resolution and the National Emergencies Act are not—and, under our Constitution, cannot be—grants of legislative powers to the president. They were adopted to transition authority back to Congress when unilateral executive action is no longer appropriate.
Over the years, Congress has passed laws to create an orderly process for receding the president's inherent emergency power as an emergency subsides—the War Powers Resolution and the National Emergencies Act are two examples.
Going back to the Framers of the Constitution, Americans have recognized the president's inherent power as chief executive to act swiftly in an emergency, especially a sudden attack on the United States. But such power exists only so long as Congress has no opportunity to act.
A national emergency declaration for a non-emergency is void. A prerequisite for declaring an emergency is that the situation requires immediate action and Congress does not have an opportunity to act. @POTUS @realDonaldTrump is attempting to circumvent our constitutional system.
What a bad (frankly, embarrassing) day for constitutional and fiscal conservatism. The Senate confirms Bill Barr as attorney general, congressional leaders conspire to advance a $333 billion wasteful spending bill, and @POTUS plans to declare an emergency for a non-emergency. 🤦‍♂️
These spending "deals"—going back to December—are just slight variations of the same terrible proposal. The changes are so insignificant they might normally be handled by voice vote. While everyone argues over a wall, more than $300 billion in these proposals goes unquestioned.
Worse, the House made another change: It adopted an amendment to "clarify" that the United States may continue sharing intelligence with the Saudis, including on potential targets—directly undermining the legislation's goal of ending U.S. involvement in the horrific Yemen war.