Proud alumnus of the University of Tennessee. Producer of the @SwainEvent. Staff writer for @rockytopinsider. Jeremiah 29:11
Joined on September 07, 2010
Statistics
We looked inside some of the tweets by @benmckee14 and here's what we found interesting.
Inside 100 Tweets
Time between tweets:
10 minutes
Tweets with photos
5 / 100
Tweets with videos
25 / 100
Rick Barnes says it wasn't that Tennessee wasn't executing on the offensive end, it just wasn't making shots.
Rick Barnes: "Overall, we defended fairly well."
Rick Barnes says he thinks the team over-corrected their mistakes on offense tonight. Made too many extra passes.
Rick Barnes says he thought his guys did everything right leading into the game. Thought they came back and understood the mistakes that they made against Kentucky. Had the best practice in three weeks on Monday.
FINAL: No. 5 Tennessee beats Vanderbilt 58-46 in an ugly, ugly basketball game. This team has lost its confidence. Have to find it and correct quite a bit before Saturday's game with LSU.
Yves Pons' Ridiculous Block Counter: 9 Nice defensive sequence there from Pons.
Let's get one thing straight for those saying the past two games have been an "effort" problem. That is 1000% NOT the case. They're simply not playing to their potential. Doesn't mean they're not hustling. They've played their butts off every single game this season.
For as much as I love this basketball team, I equally hate their perimeter defense.
Vanderbilt starters: G, Saben Lee, So. G/F, Aaron Nesmith, Fr. F, Matt Ryan, RS-Jr. F, Clevon Brown, Jr. F, Simisola Shittu, Fr. Lee (13.1), Shittu (11.5) and Nesmith (11.4) are the Commodores' leading scorers.
Usual starting lineup for the #Vols: PG, Jordan Bone, Jr. G, Lamonte Turner, Jr. F, Admiral Schofield, Sr. F, Grant Wiliams, Jr. F, Kyle Alexander, Sr. Officials: Doug Shows, Ted Valentine, Brian O'Connell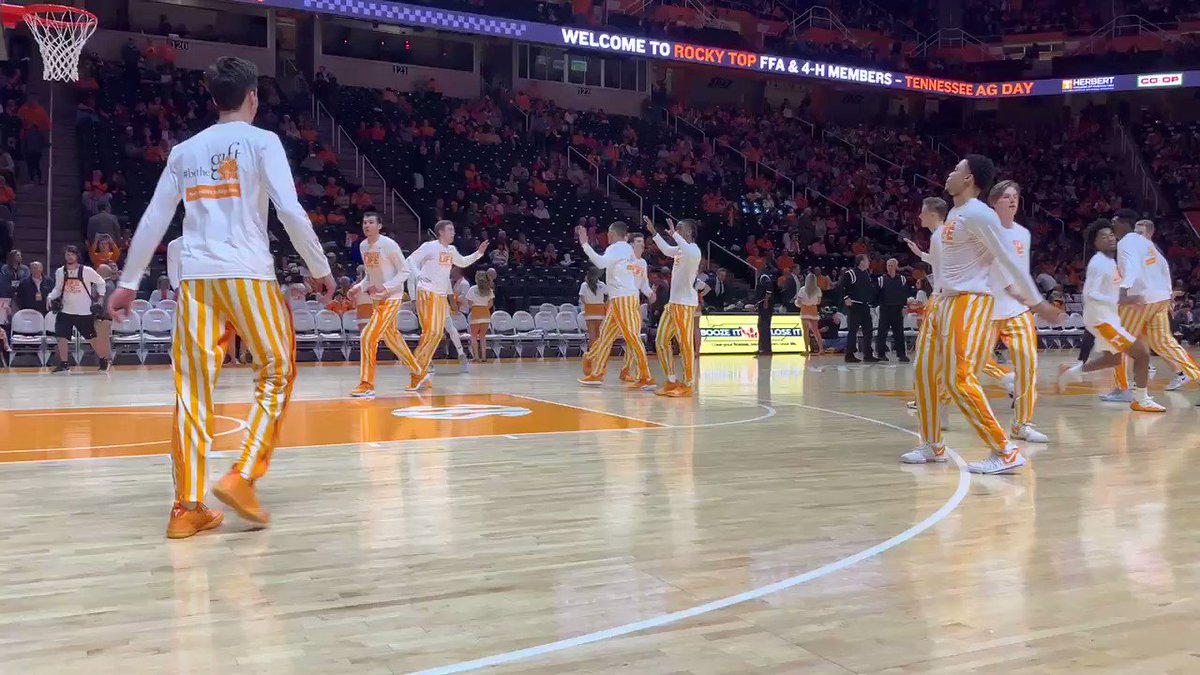 And with that, the #Vols are ready for Vanderbilt 🛫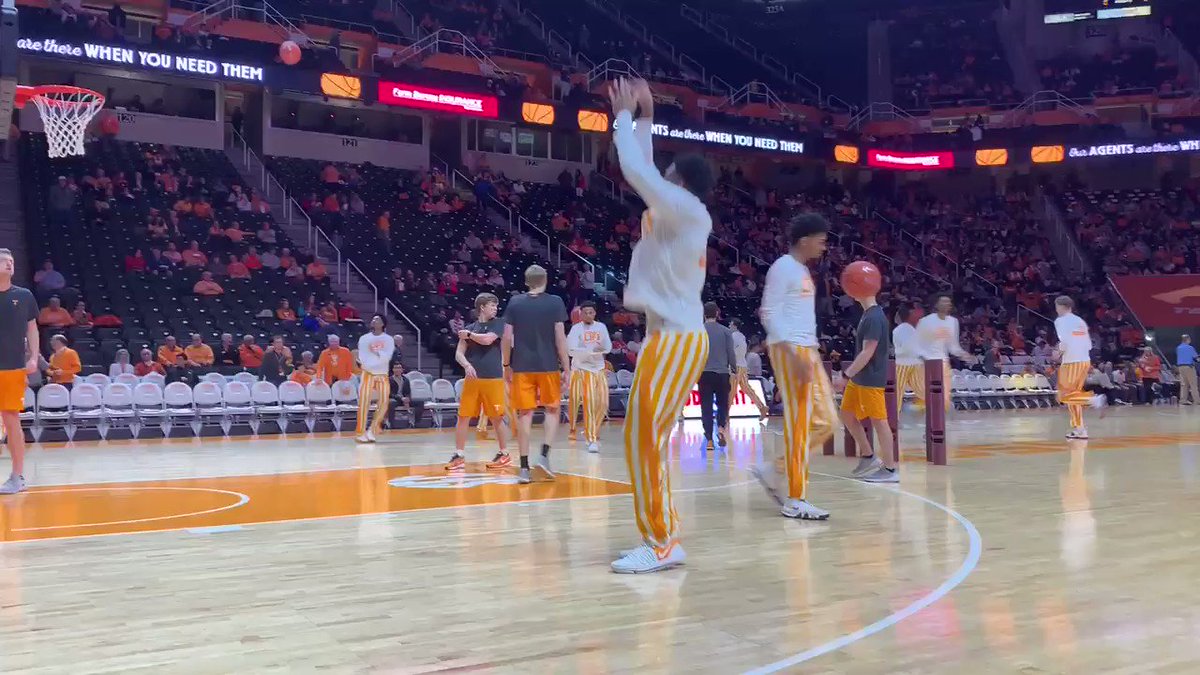 Vanderbilt is in town to face one pissed off basketball team. Commodores and No. 5 Tennessee tip off at 7 p.m. ET. Vandy has lost 13 straight. #Vols looking to get back on track. 📺: ESPN 🎙: Roy Philpott, Sean Farnham
FINAL: Tennessee beats Northern Kentucky 18-0. #Vols now 4-0 on the season and have outscored their opponents 29-0. Host Indiana for a three-game series this weekend.
Tennessee has scored seven runs in the seventh and eighth inning to extend its lead to 12-0. Ricky Martinez doubled to score two. Luc Lipcius singled to bring in two runs as well.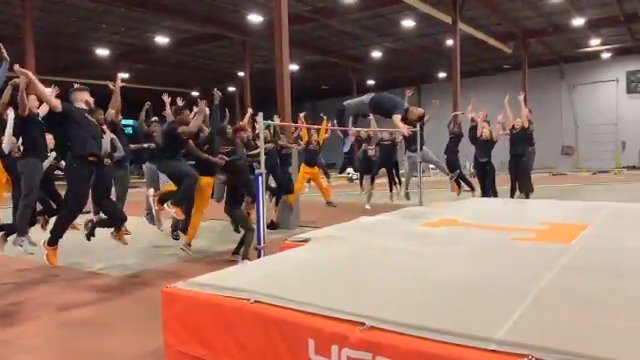 Brought the wave to the track 🌊 One fly, we all fly. Right @Vol_Hoops?
Checkerboard Mailbag 3.0 is posted for members of Swain Event Plus. Notes about Tennessee's official coaching staff for 2019 and everything that went on in Tennessee athletics over the weekend: