Statistics
We looked inside some of the tweets by @blips1 and here's what we found interesting.
Inside 100 Tweets
Time between tweets:
an hour
Tweets with photos
5 / 100
Tweets with videos
10 / 100
We may hate this bill, and it's okay to be angry. Just don't be angry at Trump. One man can only do so much when he has resistance from all sides Trust this man to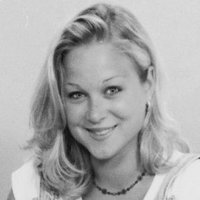 Alieen Smith holds the lifeless body of her son Dimitri. The Smiths were driving to their baby shower, when a drunk driving illegal, Ramon Hernandez T-boned their vehicle. Dimitri died 1 minute after an emergency C-section. If the wall saved one life, wouldn't it be worth it?
Reports have been surrounding Ilhan Omar's disturbing past for years now. It's time for Congress to investigate this matter thoroughly! Click here to demand an investigation 👉 http://bit.ly/2SwKKih 
Pelosi isn't president so she needs to quit acting like she is and the republicans need to quit bowing down to her
Who is the president Trump or Polosi
My thoughts on Wm Barr is if he does nothing to correct the corruption in the FBI DOJ ETC then he is part of the swamp
Listen folks get on board with this president he hasn't let us down yet and he's not going to! Keep mind however he has to work with the other side whether we like it or not! we are going to have to give in order to get. if you keep jumping ship, we will never get anywhere!
Troll: If @realDonaldTrump declares a nat'l emergency, the next democrat president will declare one because of gun violence. Elder: Medical errors error kill more people than guns do. Maybe we need doctor control. Troll: Idiot, doctors also save lives. Elder: And guns don't?
America does have a crisis and it's the walls or illegal immigrants it's the Democratic Party with people like Kamala Harris Cortez and the Muslim from minn
If Ilhan Omar actually did in fact marry her brother, commit immigration fraud, and perjury - the ONLY term she should be serving is in a prison cell. PERIOD. It's time to throw political correctness in the garbage and launch a FULL-SCALE INVESTIGATION!
It is being reported Ilhan Omar married her own brother in an immigration fraud scheme. This should disqualify her from serving in Congress and be recalled immediately!
And deport her! She gained legalization here by illegal means!
And Intel community. Former British spy Christopher Steele went all over digging up dirt for Fusion GPS and the Russians easily knew this and fed lies to willing and desperate US antiTrump opposition to disrupt our nation for two years.
Quoted @NorahODonnell
.@ScottPelley on what McCabe told @60Minutes: "There were meetings at the Justice Department at which it was discussed whether the vice president and a majority of the cabinet could be brought together to remove the president of the United States under the 25th Amendment."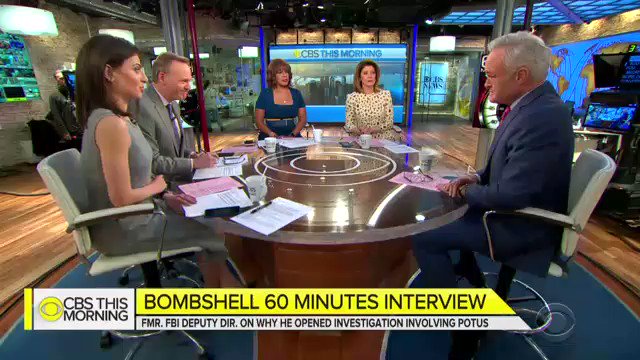 McCabe confirms: There just wasn't one meeting discussing removal of @realDonaldTrump but multiple @TheJusticeDept to invoke 25th against a duly elected president. Remember the dossier was based on disinformation planted by Russians, etc In effect, the Russians played the FBI
Rod Rosenstein has no business working at the Department of Justice, and if these latest reports are true, he should not only resign immediately but come before Congress and answer questions
The only thing you need to know about Andy McCabe's book: the author was fired for lying to the FBI and conducting covert investigations in breech of protocol. McCabe has zero credibility. Can't remember what "insurance policy" meant, but he can write a book. Give me a break.
Quoted @JacobAWohl
CONFIRMED: Ilhan Omar married her own brother in an immigration fraud scheme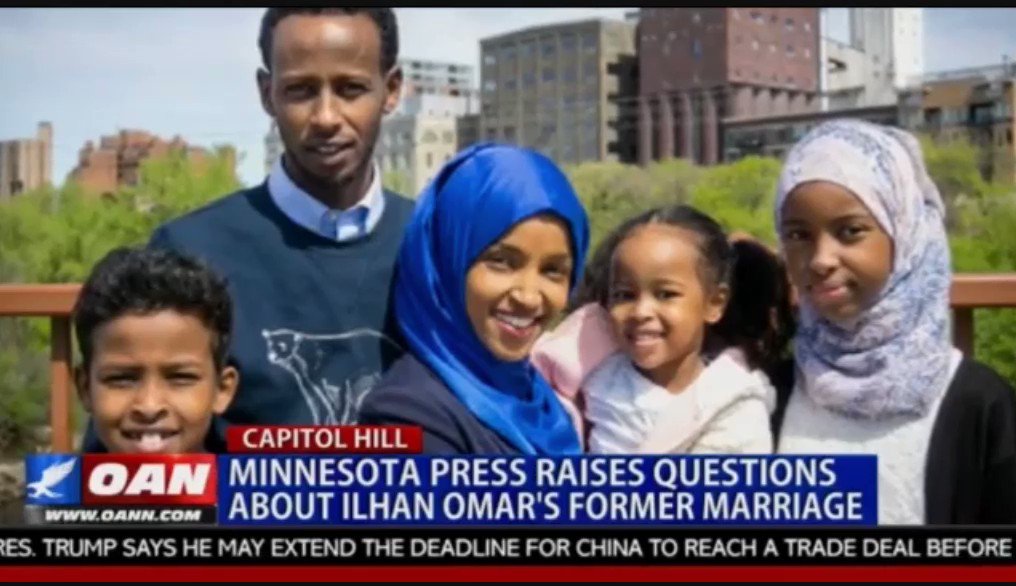 Now how in the heck can she or should she ever be able to serve our country when she up here marrying her own brother to scheme our immigration system. @IlhanMN should resign!!!