AUTHENTIC. DEEPLY ROOTED. Management: info@6307AGenCY.com
Joined on January 06, 2010
Statistics
We looked inside some of the tweets by @BrotherMob and here's what we found interesting.
Inside 100 Tweets
Time between tweets:
a day
Tweets with photos
0 / 100
Tweets with videos
0 / 100
Rankings
(sorted by number of followers)
I back on sneaky Pete the Super Bowl was super weak
And that commercial was for Pepsi not the NFL..... hello??
And Cardi B is the real deal she said fuck that money!!
Is this Super Bowl weak or is it just me??
Candace Payne is the real hero.... @realDonaldTrump would never let homeless people in his empty ass hotels let alone budget for them to get out the cold for the winter.....humanity is way more important than a wall... Especially when you can just dig a tunnel 😳 waste of money
And still making racially insensitive comments look we just cannot get along with these type of people so don't befriend them... no racists allowed in the culture.... wish'em away...
Virginia was where Willie Lynch stood and gave that "talk" so it's not hard to digest Governor Northam and tons of other funny lookin inbred motherfuckers from that area be some racist ass shit patties fuck them all
I'm ready!! Y'all ready??? Call they ass out FUCK THEM ALL
Quoted @BrotherMob
You are a fuckin klansman caught red handed resign you shit bird @ralpnortham we don't need people like you in public office YOU ARE A RACIST!!!! 🖕🏾
If you know the governor of VA pass it on
You are a fuckin klansman caught red handed resign you shit bird @ralpnortham we don't need people like you in public office YOU ARE A RACIST!!!! 🖕🏾
Russia is supplying the steel you ain't slick tomato man
You want that wall so bad because you're gonna set up one of the construction companies you're affiliated with to rig the bid @realDonaldTrump put that baggy ass suit back on go back into the Oval Office call a press conference apologize to the people and resign WE SEE YOU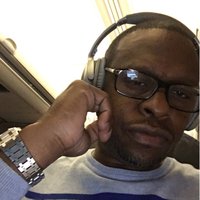 Why would you do that to your own people?? Why?? What did this accomplish you didn't get SHIT for the SHUTDOWN!! you hurt your own people you should be ashamed of yourself @realDonaldTrump give them back pay they live check to check homie be presidential
No money for the wall @realDonaldTrump did you fail??? Open the government back up pay the people and fire Rudy you got big problems fat boy Roger was indicted while you were spewing out that crap on live TV