We looked inside some of the tweets by @catturd2 and here's what we found interesting.
Inside 100 Tweets
Time between tweets:
an hour
Tweets with photos
0 / 100
Tweets with videos
0 / 100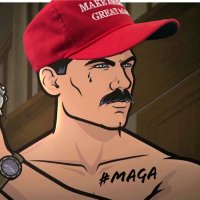 Replying to @catturd2
Hey, would you mind giving my hometown, Oklahoma City, a shout out today? Today is the 24th anniversary of the OKC Bombing - I tweeted about it earlier but your megaphone is a lot bigger than mine!
Once Joe Biden announces he's running, I will fully endorse him. The other candidates just rub me the wrong way.
Good morning my Green army. I have given up on reading the Mueller report. Too many big words. But CNN says Trump is guilty - so he's guilty.
I'm considering starting a podcast this summer. Of course it'll be impossible to do without revealing who I am - which I have no problem doing. I won't be doing it in a cat suit lol. If I do, it'll be basically carrying on what I do here at Catturd. Would you watch if I do?
I turned on all my TVs in my home and office to help Maddow's ratings tonight. Global warming can wait.
Quoted @catturd2
Because I took up for Dilly today- because someone was attacking him - that attacker is now trying to hack my account and doxx me. If that happens - which who cares - don't give a F... - I'm going to go full Catturd on him. Are you with me?
You reveal an awful lot about yourself and the crowd you run with when literally your first move when you get in an argument with somebody is to sic your Dark Web hacker buddies on them to hack and doxx them. Trust me: this backfires.