Statistics
We looked inside some of the tweets by @cjcmichel and here's what we found interesting.
Inside 100 Tweets
Time between tweets:
8 hours
Tweets with photos
33 / 100
Tweets with videos
0 / 100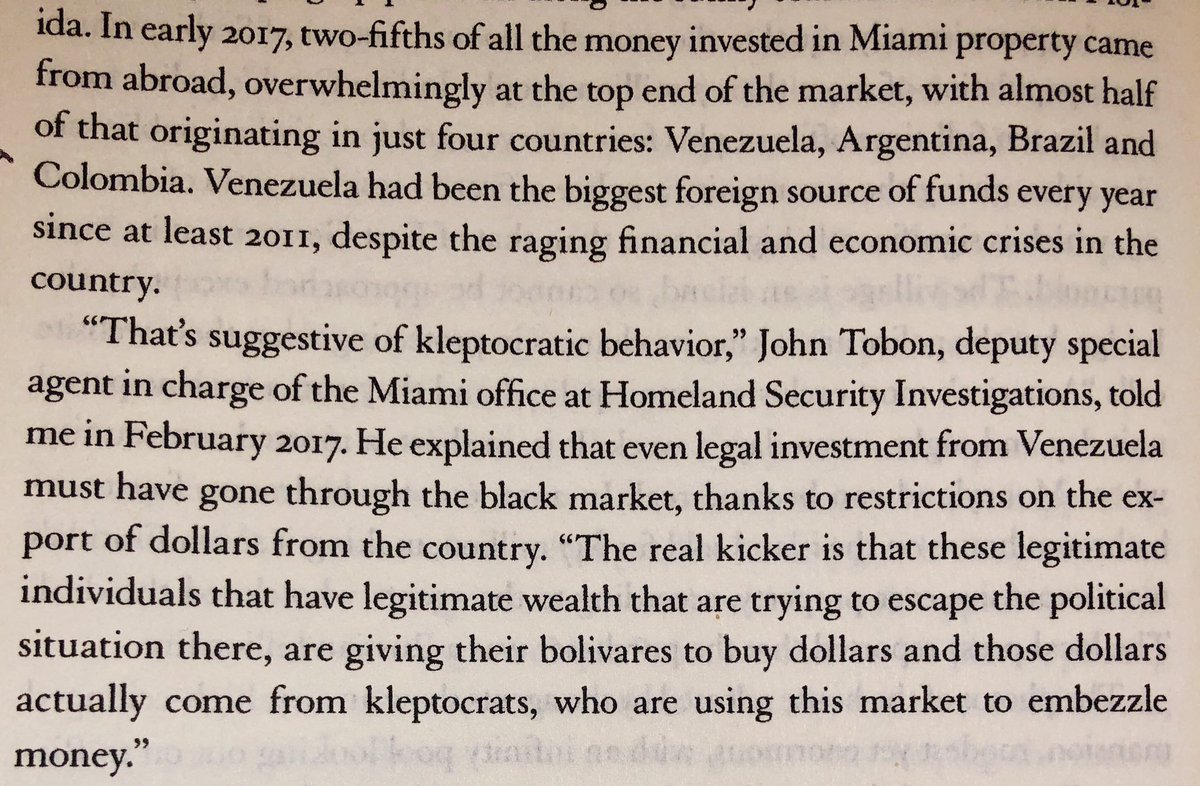 Since 2011, Venezuela's been the biggest source of foreign funds in Miami real estate:
'Facebook also suspended In the Now's page on Friday.'

There's no record(?!) of how the first real passports-for-sale scheme, out of St. Kitts in the 1980s, got started:
For more on how Yakunin has been able to whitewash his role in Russia's kleptocratic system, and how Westerners keep being suckered by it:
It's equal parts bizarre and ridiculous that the EU hasn't yet sanctioned Vladimir Yakunin—but that's why he's the poster-boy for reputation laundering.
It's about time Yakunin starts to feel some heat in Europe.
'The geographic targeting program began in January 2016 in Manhattan and Miami... The new bill seeks to take the effort nationwide, and make it permanent.'
'Only one person has been prosecuted for filing false corporate ownership details in Britain.'
Kind of amazing how little press Vancouver's transformation into a massive Chinese money laundering haven has generated in the U.S.
'Attorney General David Eby said in January that as much as $2 billion of dirty money travelled through [British Columbia's] legal and illegal casinos and real estate market in one year.'
'Casinos in these countries are also connected to national banking systems, which are in turn connected to the regional banking hubs of Singapore and Hong Kong.'
'Senators from both political parties on Thursday praised the military's cyber force for helping secure last year's midterm elections'
'Electronics giant Huawei has attempted to pressure some of Australia's biggest companies, including Telstra, over their support for a defence policy think tank that has been critical of Chinese telecommunications providers.'