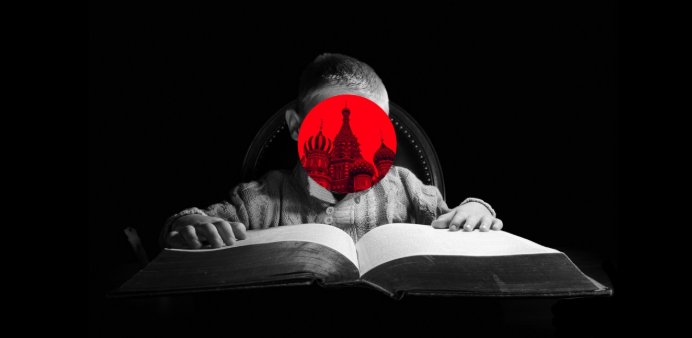 NEW: Meet the latest front in Russian infiltration among the American far-right—America's right-wing homeschooling movement. https://thinkprogress.org/americas-biggest-right-wing-homeschooling-group-has-been-networking-with-sanctioned-russians-1f2b5b5ad031/ …
Replies
Fast-forward to 2018, when the HSLDA decides to co-sponsor the most substantial international homeschooling conference—this time, in Russia.

So for those keeping track, we now have (sanctioned) Russian efforts at building bridges with American right-wing movements that include: 1. White supremacists 2. Christian fundamentalists 3. Secession movements 4. The @NRA 5. The Trump campaign 6. Homeschooling advocates

ICYMI

Replying to @cjcmichel @maxbergmann

So transparent and such crap. Anything that threatens big government and the state is now Russian. No one is buying this drivel.

Replying to @cjcmichel

In number of murders and violent crime, yes. All other categories, NOPE.

Replying to @heycoop60

Do you think there's a better art museum in Bossier than Shreveport's Norton Art Gallery?

Replying to @cjcmichel

If I want to enjoy fine art, I would go many places before I would consider either Bossier or Shreveport. Specious argument.

Replying to @heycoop60

Norton has an excellent collection of both Remington *and* Russell, which not many (if any?) fine art museums provide.

Replying to @cjcmichel

Great. Please come visit, stay and dine in Bossier, and try some gaming while in town. Racing season is May-July. In the time it had taken me to tweet this, there have been 4 shootings in Shreveport.

Replying to @heycoop60

That racing season is pretty short!

Replying to @cjcmichel

Michel's hit piece against homeschooling is an embarrassment to journalism. This is why no pays attention to traditional news outlets anymore. Don't wonder where your audience went... this explains everything.

Replying to @cjcmichel

You're welcome. It took a strong stomach. That's the worst propaganda I've read in years.

Replying to @SopwithTV

If you're cool with groups like the HSLDA co-hosting events with Russian oligarchs currently sanctioned by the Trump administration for trying to break apart Ukraine, that's on you.

Replying to @cjcmichel

You are so ignorant about #homeschool it's embarrassing. I invite you to join me, a PhD and educator (I'm hoping you'd think thosebut2 things aren't radical right) at the Great Homeschool Convention and we'll see how much Russian infiltration there is. #Truth

Replying to @cjcmichel @DrKrahenbuhl

Pretty sure when I was homeschooling I learned like every other kid that Russia was a corrupt world superpower with malevolent wish to take people's rights. Your generalizations and outlandish claims are nothing but a product of your own bias.

Replying to @cjcmichel

You have just generalized the homeschool community as a pawn of the Russian government. That's a very broad brush being used to paint an entire diverse group. Why do you strive for division?

Replying to @pIanetarymary

If you think that's what that article is doing, you might want to read it again.

Replying to @cjcmichel

I did read the article, it sounds more like a plot for the next installment of the Spy Kids franchise than serious journalism.