Depression & Anxiety support community📝 👨‍👩‍👧‍👦 We are on a mission to make sure everyone knows that it is okay to talk about mental health.
Statistics
We looked inside some of the tweets by @depressionnote and here's what we found interesting.
Inside 100 Tweets
Time between tweets:
10 hours
Tweets with photos
0 / 100
Tweets with videos
0 / 100
"I'm tired" "Go to sleep then" "No, you don't understand..."
Suicide hotline numbers 📞 United Kingdom 🇬🇧 116 123 United States 🇺🇸 1-800-273-8255 Canada 🇨🇦 1 800 456 4566 Ireland 🇮🇪 116 123 Philippines 🇵🇭 2919 Australia 🇦🇺 131 114 Someone dies from suicide every 40 seconds. Will you take 1 second to Retweet and maybe save a life?
*mental health gets bad* *everyone stops talking to me* *mental health gets better* *have to find new friends* *repeat*
Have You Ever Typed "I'm fine" With Eyes Full Of Tears?
Mental health only becomes an issue when someone takes there own life, then it's just ignored again by everyone until it's done again
Can't even describe what having a panic attack feels like, I'll be sitting in the library, or watching tv completely fine and within a second, I think and feel like I'm having a heart attack knowing full well I'm not, but can't stop the sheer terror I feel☹️
There are different forms of anxiety Social anxiety Health anxiety General anxiety Health anxiety is when you worry about things like dying or getting a disease.
Things you might not know are anxiety; • believing everyone is secretly judging you • thinking you have to be perfect to avoid judgement • feeling unable or too afraid to speak up • worrying too much about your word choice • judging yourself negatively all the time
Suffering from anxiety for years has actually turned out to make me mentally strong. Literally nothing bad could happen that I haven't been over in my head 1000 times. I'm prepared for anything.
things people judge you on • how you look • your weight • how funny you are • how happy you seem • how much money you have
What you think about yourself matters more than what other people think about you. 💚
Do you ever feel guilty for having depression and anxiety? Like you can't even talk because you don't want to bring people down. So you just suffer in silence, or tweet about it.
People with mental illness don't want "sympathy" or "attention" If people could stop saying that, that would be great. What people with mental illness want is understanding. Understand it's a real illness. Understand it can be hard sometimes. Thanks.
Society *someone with a broken arm* that must hurt, hope you get better soon *someone with a broken mind* why don't you smile more? stop bringing everybody down.
Mental pain lasts longer than physical pain. The body heals, the mind doesn't.
Suicide hotline numbers 📞 UK & Ireland 🇬🇧🇮🇪 116 123 United States 🇺🇸 1-800-273-8255 Canada 🇨🇦 1 800 456 4566 Philippines 🇵🇭 2919 Australia 🇦🇺 131 114 Suicide is the most likely cause of death for people under 45 Will you take 1 second to retweet for anyone who may need it?
Being ugly actually ruins your mood and kills everything tbh. Can't even sit in peace without thinking about how disgusting u look
"You don't talk much do you?" Me : *tries to talk* • gets interrupted • no one cares • gets talked over • gets ignored
Don't kill yourself ⚠️ please. If you're suffering from depression and are looking for a sign to not go through with ending your life, this is it. This is the sign. We care. 💚 If you see this on your Twitter, will you retweet it? You could save a life..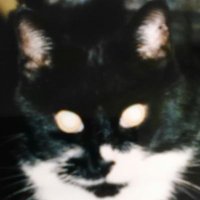 Replying to @depressionnote
Having followed you pretty much from the start I can honestly say that you've helped get me through some of the most painful times of my life. You are truly amazing with what you've achieved. Best mental health account for me. Thank you 💚👏👏👏