Former Executive Director Texas High School Coaches Association; Former Executive Director Texas Coaches Education Foundation. -Helping Coaches to Help Kids-
Joined on December 09, 2012
Statistics
We looked inside some of the tweets by @dw_dwr and here's what we found interesting.
Inside 100 Tweets
Time between tweets:
2 days
Tweets with photos
5 / 100
Tweets with videos
0 / 100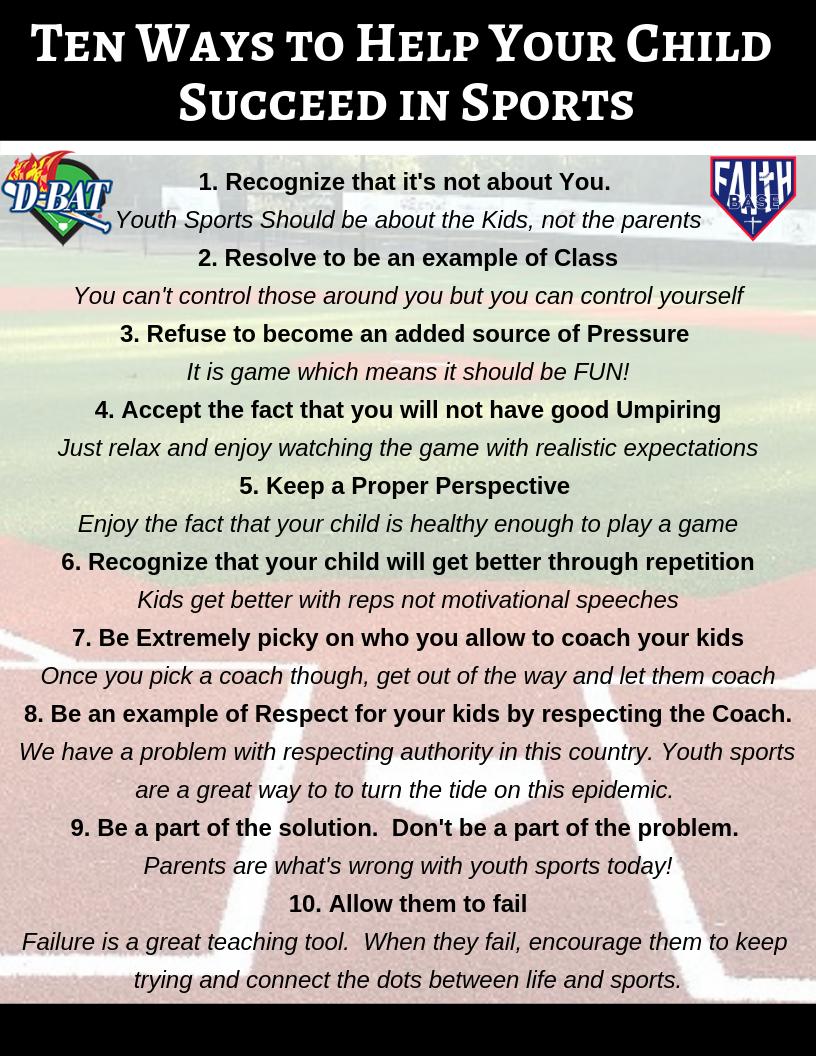 As we move into spring sports, here are ten things we can do as parents to help our kids have a successful season...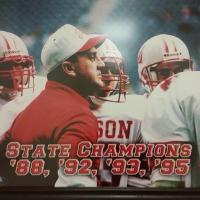 If you want to be respected? Here's what you do: do right, do your best, live humbly. It's the way you live, not the way you talk, that counts!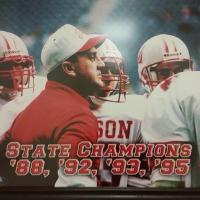 The world is a dangerous place, not because of those who do evil, but because of those who look on and do nothing. - Albert Einstein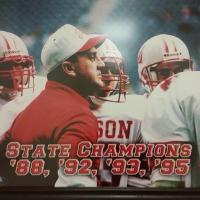 Coaches, may you be proud of the work you do, the person you are and the difference you make! Stay strong!!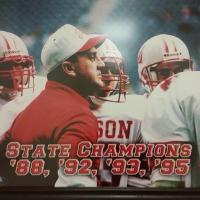 Don't hope your players know the why, remind them daily. Don't hope they feel valued, tell & show them. Lead intentionally, not accidentally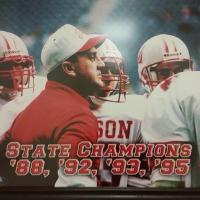 Over-coaching can be more harmful than under-coaching. Keep it simple! – John Wooden
"You may doubt yourself because of your lack of education or lack of experience. But if God has called you, you aren't really doubting yourself. You're doubting God. God doesn't call the qualified. God qualifies the called." Mark Batterson
College coaches value leadership. You know who tells them about leaders? The high school coaches. NOT some scouting service.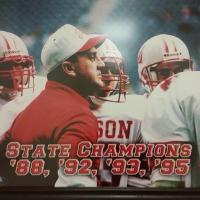 A hundred years from now it will not matter what my bank account was, the kind of vehicle I drove, or the sort of home I lived in... but the world may be different because I was important in the life of one of my student/athletes.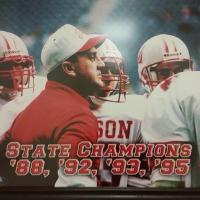 He saved us, not because of the righteous things we had done, but because of His mercy. He washed away our sins, giving us a new birth and a new life through the Holy Sprit. - Titus 3:5 -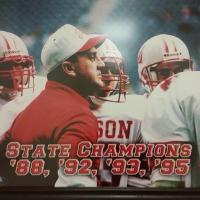 A good father is one of the most unsung, unpraised, unnoticed, and yet one of the most valuable assets in our society. -Billy Graham
Its way past time for Professional Educators and those who Champion Public Education to stand up against Dan Patrick and show the entire State we are not going away. We support what is right and fair in regard to Public Ed and we support teachers, and the 5.4 million students!
Good parents hold their own kids as responsible as they do the teachers and coaches.
"We must use time creatively, and forever realize that the time is always right to do what is right." Martin Luther King
Honest observation and courageous conviction must be tempered with deep devotion. Be a man of honesty, conviction, and devotion.
A coach must possess mental toughness. A coach must be ready to practice every day. The players realize when a coach is not prepared. The top coaches at every level are the ones that are mentally prepared every day.
Turn away from evil and do good. Work hard at living in peace with others. - Psalms 34:14
"No God, no peace; know God, know peace."
The first to apologize is the bravest. The first to forgive is the strongest. And the first to forget is the happiest.
"Discipline is the refining fire by which talent becomes ability."