Surgeon-scientist trying to save the lives of infants with congenital heart and kidney diseases. Subpoenaed but not silenced by Congress. Sued Trump and won.
Joined on August 13, 2009
Statistics
We looked inside some of the tweets by @eugenegu and here's what we found interesting.
Inside 100 Tweets
Time between tweets:
2 days
Tweets with photos
14 / 100
Tweets with videos
5 / 100
Tweets with links
14 / 100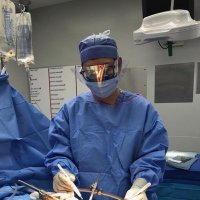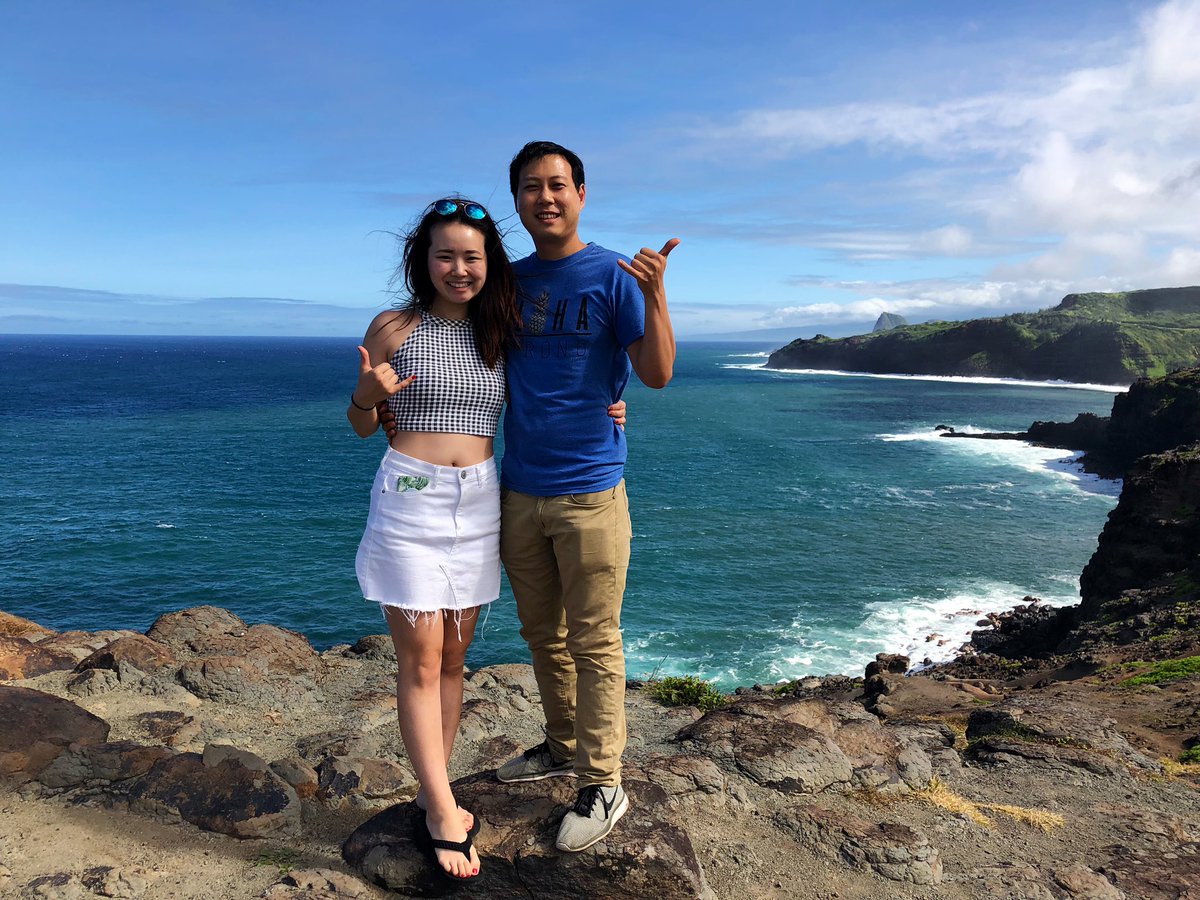 Aloha from Maui! Prescribing ourselves some time on the beach and a picnic in the sun to increase our happiness index. Hope all of you get to spend some quality time with your friends, family, neighbors, and loved ones.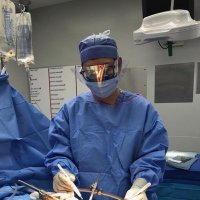 Trump retaliating against Nancy Pelosi by cancelling her trip to Afghanistan is an affront to our troops, our NATO allies, and our national security. This shutdown for a rusty scrap metal fence he said Mexico would pay for hurts our country while Putin's puppet smirks with glee.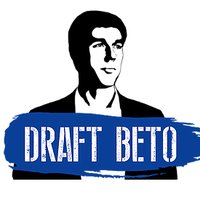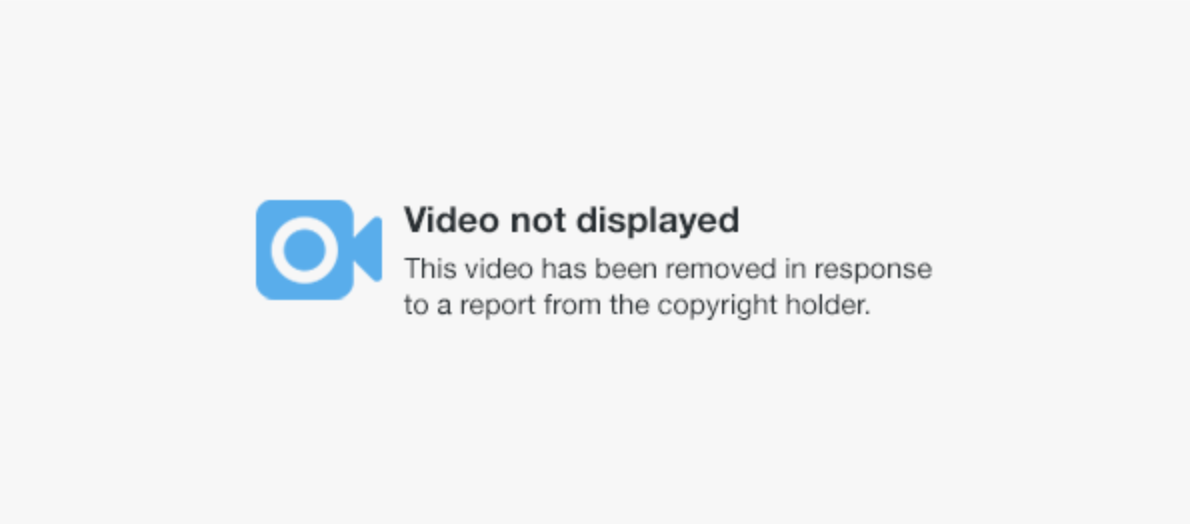 Right now our nation is deeply divided and in desperate need of inspiration. We need someone who can go anywhere, talk to anyone, and inspire everyone. Beto O'Rourke is that person. Join our movement to Draft Beto >> http://DraftBeto.org 
The anti-democratic nature of the Electoral College allowed Russia to easily interfere in our 2016 presidential election by targeting select battleground states rather than influencing the people of our nation as a whole.
Since Trump won the Electoral College but lost the popular vote by more than 2.86 million votes, it would be fitting for him to give his State of the Union Address to the Senate, which represents the states, rather than the House of Representatives, which represents the people.
Nancy Pelosi is not taking away Trump's airtime nor is she boycotting his State of the Union Address. As Speaker of the House, she would be honored to host him so long as the government reopens and those who protect him can be paid and have the resources to do their job.
Today is the day Nancy Pelosi became President.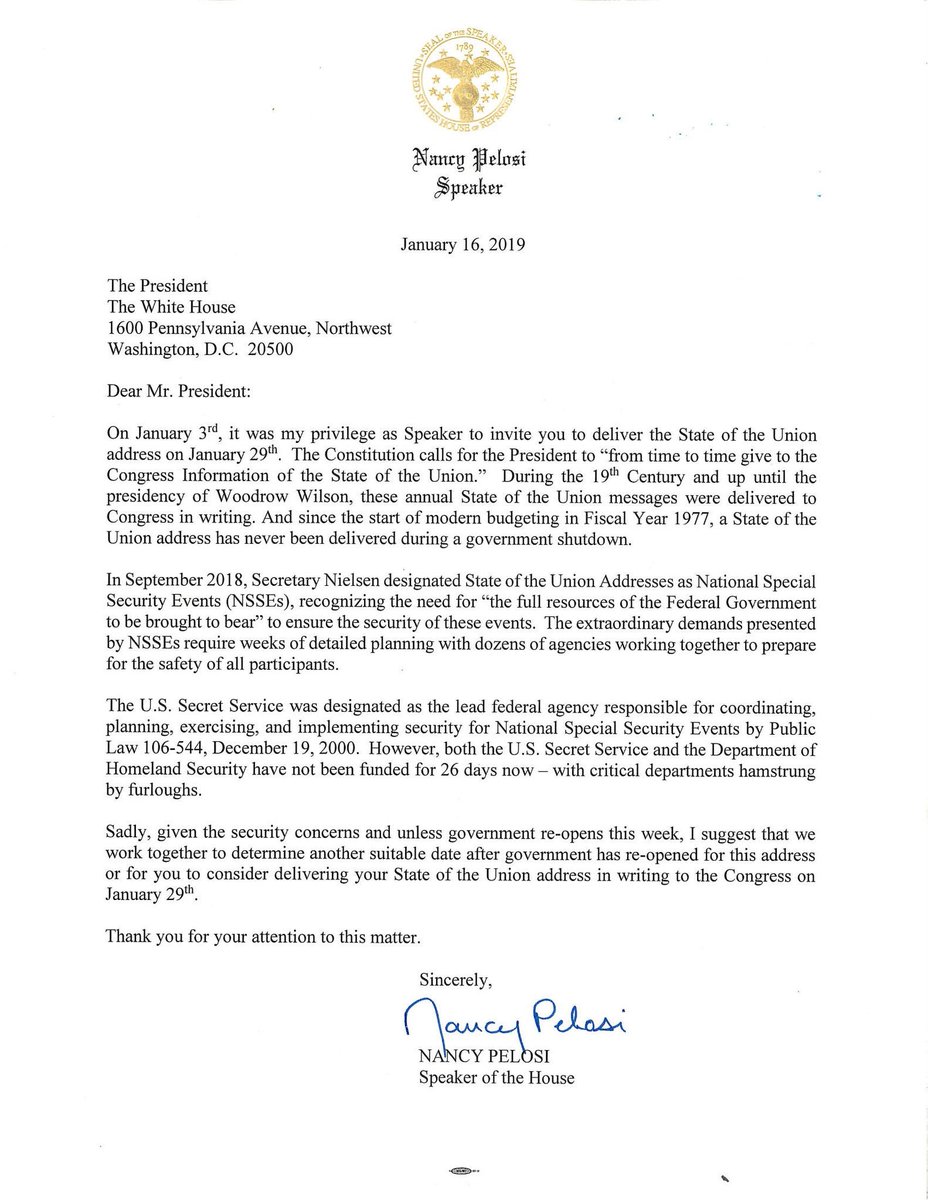 Speaker Nancy Pelosi is exactly right. The State of the Union should not be given during a government shutdown when resources are already spread so thin for the Secret Service. Trump should just submit his speech in writing and maybe Stephen Miller can broadcast it from YouTube.
I'm greatly amused by this conservative attack on progressives for "virtue-signaling," otherwise known as being a decent person. Ok, here comes the fun part - do you know what right-wing pundit and politician William Bennett's book was called ... The Book of Virtues.
Breaking but not surprising. Girl, I recall you were among the first one to call for Al Franken to go, without even a hearing. So, uh, hard pass from this New Yorker.
Tides are finally turning. Prior to Trump's election in 2016, the shocking Brexit vote was a sign of anti-immigration sentiment and a leading indicator to Trump's rise. Today's historic 432-202 defeat of Theresa May's Brexit deal is hopefully a leading indicator of his downfall.
SUBSCRIBE to @eugenegu YouTube channel. His channel fact checks Trump's lies regarding Healthcare & prescription drugs.
If you want to learn more about how Secretary of Health Alex Azar raised insulin prices as Vice President of Eli Lilly, I explain it all here:
Trump chose a Big Pharma executive who more than tripled the price of insulin to run the Department of Health. Now because of the government shutdown, federal workers who could barely afford their insulin before now have to ration it just to survive without a paycheck. Horrible.
Replying to @eugenegu
Remember your first subscriber when your channel goes viral! Thank you for bringing facts and logic to this swamp of lies.
Just started a Youtube channel devoted to fact checking Donald Trump. Tired of his lies and propaganda ruining our democracy. Here's my first video that discusses his lying tweet about lowering drug prices when the price of insulin has been skyrocketing.
Rand Paul's reason for going to a private hospital in Canada instead of one in America is that Canada does the best Shouldice hernia repair—the gold standard for mesh-free hernia surgery. America spends the most money yet can't train the best surgeons because of broken politics.
Disinformation spreads like wildfire on social media way too often. Likes and the truth are not the same thing.
Rand Paul is having surgery at the private Shouldice Hernia Center in Canada. It's one of the best private, specialized hernia centers in Ontario that does mesh-free hernia repair. Has nothing to do with Canadian socialized medicine but everything to do with wealth and privilege.
Twitter didn't press charges against Laura Loomer for trespassing so she didn't learn her lesson and jumped the fence at Nancy Pelosi's house for attention. Now she gets off with a warning for repeat criminal behavior. If she was a black guy, the outcome would've been different.