Husband, Father, Grandfather, Christian, pro 2nd amendment, Harley Riding PRO POTUS TRUMP
Joined on December 06, 2012
Statistics
We looked inside some of the tweets by @goose16002 and here's what we found interesting.
Inside 100 Tweets
Time between tweets:
29 minutes
Tweets with photos
0 / 100
Tweets with videos
5 / 100
Barack Obama declared a national emergency to aid Lybia, Yemen, Ukraine, Burundi, Somalia, Venezuela, South Sudan, and Central Africa. President Trump declared a national emergency TO AID THE UNITED STATES OF AMERICA! Notice the difference?
Only Fake News Scott Pelley could say "McCabe had a sterling record at the FBI" He was fired in total disgrace, caught lying, leaking, lying to investigators, lying to the FBI and is still under investigation. How corrupt is Scott Pelley to call that record "sterling"?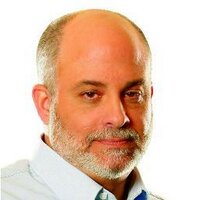 The dumbest man to ever serve as a senator or Vice President embarrasses America again with his extra-territorial stupidity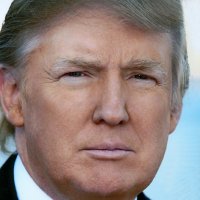 "This was an illegal coup attempt on the President of the United States." Dan Bongino on @foxandfriends True!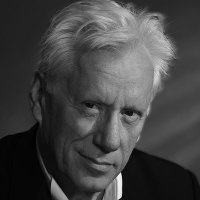 Are there any other attempts outside of actual assassinations where domestic enemies within the government have tried to unseat a duly elected American president beside this one?
....There is a lot of explaining to do to the millions of people who had just elected a president who they really like and who has done a great job for them with the Military, Vets, Economy and so much more. This was the illegal and treasonous "insurance policy" in full action!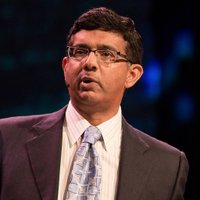 I don't understand why @realDonaldTrump tweets about the outrages at DOJ when he is in a position to do something about those outrages. Time to put some people out in the street Mr President, starting with Rod Rosenstein
Wow, so many lies by now disgraced acting FBI Director Andrew McCabe. He was fired for lying, and now his story gets even more deranged. He and Rod Rosenstein, who was hired by Jeff Sessions (another beauty), look like they were planning a very illegal act, and got caught.....
Sick: A Tennessee man was arrested on Saturday after pulling a gun on a couple because they were wearing a Make America Great Again hats This is a REAL HATE CRIME - not a fake one like Smollett planned, lied about, paid for, & pretended to cry about Where is the media?
Chris Wallace's opening statement— "President Trump declares a National Emergency to go around congress and Build HIS Border Wall" No Wallace, it is AMERICA's Border WALL!
One of the great anomalies of modern times. Tax-and-spend liberals wise up for one brief shining moment, flee these tax pits for saner pastures, then immediately proceed to destroy their new home states with the same inane policies from which they escaped.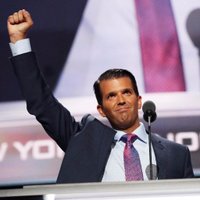 Hey Hollywood and media types, I've noticed a lot of you deleted your #JusticeForJussie tweets... what's the matter, don't you want justice for him anymore??? #frauds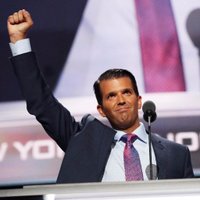 They actually REHEARSED it so they could create the most outrage and stoke as much hate as possible?!? Terrible. Jussie Smollett Case: Brothers Questioned By Police Were Paid $3,500 To Stage Attack, Which Was Rehearsed Days Before, CBS Chicago
Andy McCabe is lying again. He's attempting to rewrite history and take back what he said to 60 Minutes about his role in a coup attempt. He has zero credibility.
52% Approval Rating, 93% in Republican Party ( a record )! Pretty amazing considering that 93% (also) of my press is REALLY BAD. The "people" are SMART!
Tupac was a great artist. You, sir, are a sack of shit. Big difference...
Now WHY on earth would a "victim" need to hire a criminal defense attorney? It's almost as if Jussie Smollett Blasey Ford is expecting to be charged w/ something. Perhaps the polar vortex MAGA hate crime executed by big black Nigerian men is a...lie?
Democrats in the Senate are still slow walking hundreds of highly qualified people wanting to come into government. Never been such an abuse in our country's history. Mitch should not let Senate go home until all are approved. We need our Ambassadors and all others NOW!