Reporter for @TimesSport, covering Manchester United and Manchester City. Previously Chief Football Writer at PA. Views mine.
Statistics
We looked inside some of the tweets by @hirstclass and here's what we found interesting.
Inside 100 Tweets
Time between tweets:
3 hours
Tweets with photos
5 / 100
Tweets with videos
0 / 100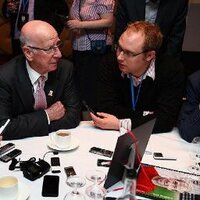 No more tracksuits, sports science dept brought in from the cold, rollickings for tardiness and one-to-one pep talks about '99 - how Ole Gunnar Solskjaer has banished the toxicity of the Mourinho reign and turned MUFC into a force to be reckoned with
City have confirmed that Laporte has now signed a new contract until the summer of 2025.
Piece on Laporte here. Includes info on: - how he won over his MCFC team-mates (some of whom thought he was too arrogant) - how he's played through pain barrier several times this year - his contract talks - why he isn't in France squad (H/T to @mattspiro)
Manchester City supporter critically ill after suffering "massive traumatic brain injury" in alleged attack by two Schalke supporters, @hirstclass reports
Zinchenko now coming on to score the winner
2-2. Absolute belter of a FK from Sané
Otamendi sent off for a second booking. Oh dear oh dear
Otamendi and Fernandinho booked for giving away the two pens and both will now miss the second leg. Not ideal
This one for shirt pulling from Fernandinho i think. Bentaleb scores. 2-1 to Schalke. City need to get their heads together here. They're all over the place at the moment
Uefa said in their press release on VAR that decisions would be explained/mentioned on big screens inside the stadiums to keep the fans informed of what's going on but we've had absolute zero of that here
Goal. Bentaleb scores. 1-1
After a three-hour delay, Schalke have been awarded a penalty. The VAR must have been off having a toilet break when the hand ball call was referred to him
ten in his last seven now for Agüero 🔥
1-0 to City. Aguero the scorer. Top pressing from David Silva, who pinched the ball off a Schalke player deep inside the home box as he dallied on the ball. Pretty embarrassing goal to concede for the hosts.
Looks like Fernandinho at centre-back again, just like he was against Arsenal. Gundogan will probably be the deepest-lying midfielder of the three
MCFC XI: Ederson, Walker, Laporte, Otamendi, Fernandinho, Gundogan, De Bruyne, Silva (C), Bernardo, Sterling, Aguero