work hard / be weird / love life
Joined on November 25, 2011
Statistics
We looked inside some of the tweets by @hunkEmusic and here's what we found interesting.
Inside 100 Tweets
Time between tweets:
14 days
Tweets with photos
14 / 100
Tweets with videos
0 / 100
Music production is basically a constant cycle of going from "fuck I make some cool stuff" to "nevermind I should probably quit" and back 🙃
Quoted @BillKristol
The Republican Party faces a binary choice: Stand up for the rule of law or bend the knee to Trump.
Waist, not knee.
When we all received that amber alert last night, a little girl, in the care of her father, was about to be murdered. By her father. On her birthday. I can't grasp this. Some of you lost some sleep because of the sound of the alert. But, you woke up. Unlike her. RIP Riya 🙏
I'm probably the worst person in the world at remember when it's a long weekend. Just realized 5 mins ago that we've got Monday off...
The odds that Carlton actually created that dance are so slim that I refuse to believe it. Nothing is original. We just haven't noticed it before. Human have been dancing for millennia.
So how do we build a different model? It's actually pretty simple. Work with people you trust. Don't buy into the quick schemes. Have long term goals. Most importantly build long term relationships built on a shared vision. Basically don't fuck people over for short term gains.
a new hit thing every year to help pay the bills. Doesn't matter if that band changes every year. It's an assembly line. And this happens at all levels of the music industry. Labels, managers, agents, etc. Longevity and artistry doesn't necessarily pay the bills...
Because to really have a long, healthy run as a band you most likely need to work hard and move slow. Make long term relationships with venues and promoters where at the end of the night everyone is happy. But to be a success as a music industry professional you only need...
"If you were offended, I'm sorry." is a *LOT* different than "I'm sorry for offending you."
Sen. Lynn Hutchings, R-Cheyenne, argued that without the death penalty, Jesus Christ would not have been able to die to resolve the sins of mankind, and therefore capitol punishment should be maintained.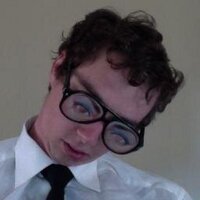 Inspired by Bruce McArthur serving all eight of his muder sentences "concurrently," I will henceforth only be working five hours per week. Should my employer complain, I'll merely explain that every day I'm actually working eight one-hour shifts served concurrently.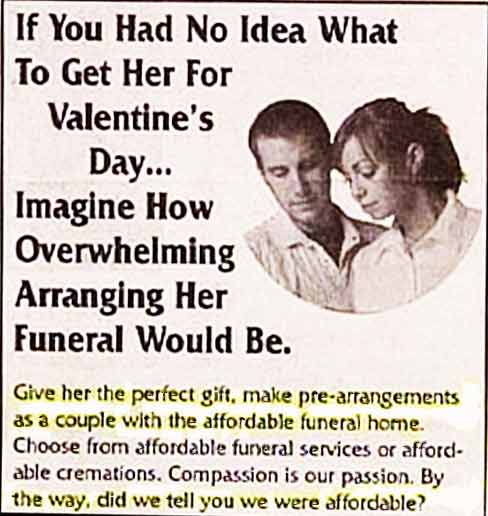 Actually, my husband gave a very lovely gift when he renewed his driver's license last week - he decided to donate his entire body for organ transplant and medical education purposes. And I won't have to worry about cremation or burial arrangements. #yeg #HappyValentinesDay2019
I get like 4-5 haircuts per year
"How can we make couples celebrate anniversaries twice, and also make dating from Dec-Feb awkward?" #ValentinesDay
The lawyer for @taxpayerDOTcom: "carbon pricing is a theory. The theory is that if prices are imposed, then people will consume less. That theory has not been tested yet and the jury is still out." Economists literally refer to this relationship as the law of demand.