Statistics
We looked inside some of the tweets by @kiw0711 and here's what we found interesting.
Inside 100 Tweets
Time between tweets:
a day
Tweets with photos
43 / 100
Tweets with videos
5 / 100
The best coin making methods in fifa 19 imo: Icon trading Investing in OTW 30 min-3h after a good game Investing in meta IFs who are due a 2nd IF (Monday-wednesday, sell thursday night) Daily flipping on flucations with 50-1000k special cards. Thursday flipping Link investments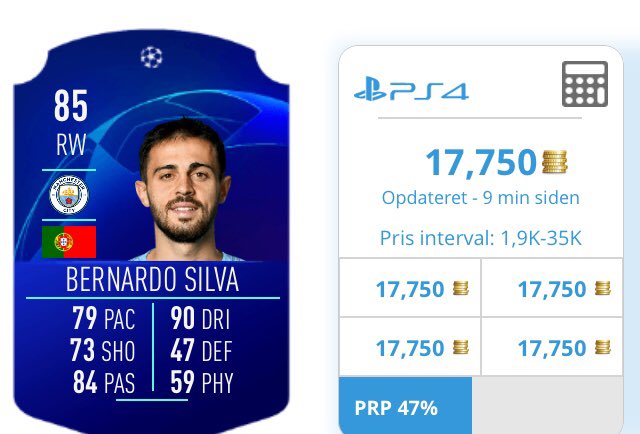 Fifa logic in a nutshell. Don't even Think its about futbin soloutions, just casuals not considering it. Not telling to buy.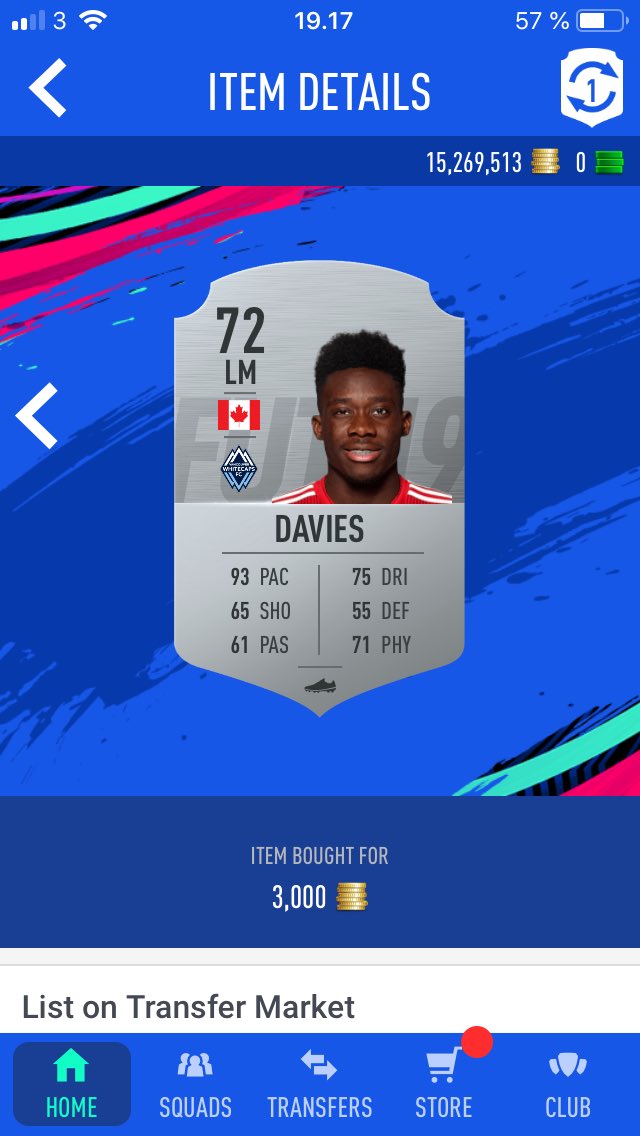 Deleted by mistake, Got confused by Bayern card lol. Need for speed stands
Any important silvers to mls sbc is a buy. People Will get Allsandrini for Zlatan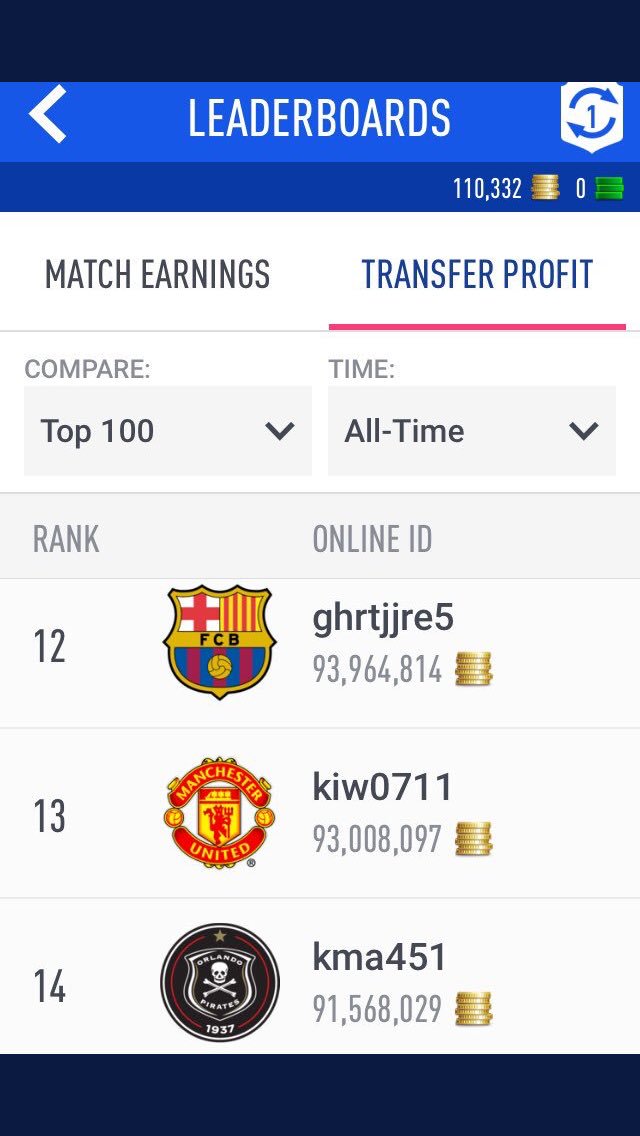 I need your help.. agian. Please send any screenshot of my tp, if you happen to have any. EA removed me fully from leaderboards, so need a proof image. Know my High point was over 95m or so. Will dig myself aswell. Atm 93 is number to beat
Let´s see how many millions EA lost me I can see with Fellaini its already a million. ¨ Kimmich another 200k A single totg Lewa 70k
People as in people with patreons. They have done good stuff which made them money and stuff majority didn't those are imo what you promote with. Not something all could see. Just my opnion it
I get people with patreons have to promote it. But is buying High rateds when we knew a base icon sbc coming, really what you Think makes it worth? Think most people saw that investment. People had far better calls and barely promoted them.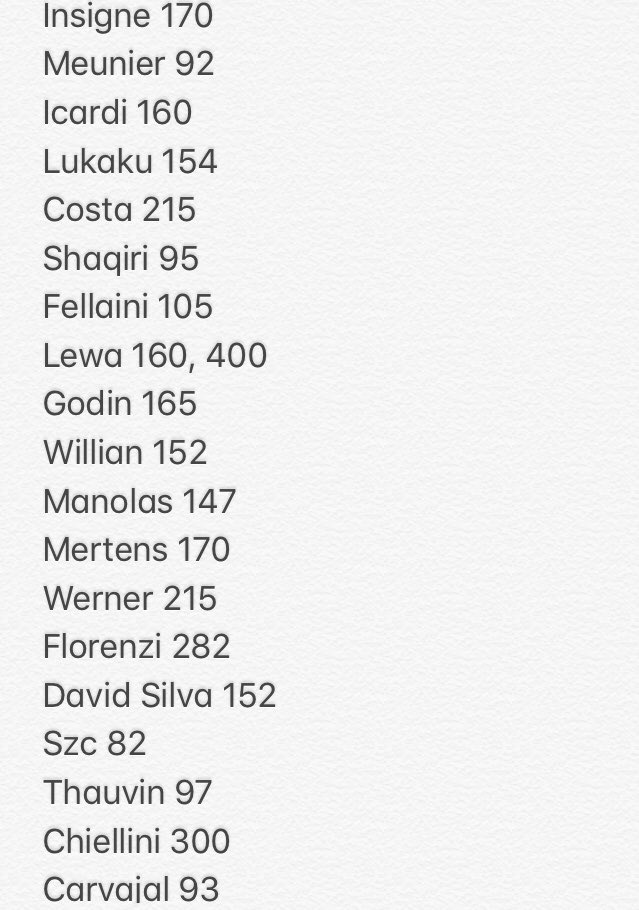 Pretty sure all apart from Rashford and the 88 golds, are massively Down in Price. Some i have 1 off, some a lot. Fucking sucks. This is why i from the start said it minimum Will cost me millions.
Already from Yesterday to today, the prices i have and would have sold Price change since Yesterday: Insigne - 20k value Meunier -14k Icardi - 20k Fellaini - 15k Shaqiri - 15k Just keeps going on and on. Fellaini have 40 of, shaqiri like 10. We are easy talking 2-3 MIL
Quoted @kiw0711
Your gonna want to invest in 84-90 rateds. Find any current sbc with 50-80 chem and the cheapest soloution for squads rated 84-86, buy up. Now if no sbcs drop, the go down due to packs. You either buy those out of packs (Costs more) Or bet on if it comes instantly or not
Hopefully you got in. Also if you have 82-83s, just hold. Hopefully get a otw sbc.
It gets mixed up to quickly, and all the questions pile up and end up being guesswork. Same goes for what different stats does or what the difference in 80 or 90 defensivt actually does. We know far to little about everything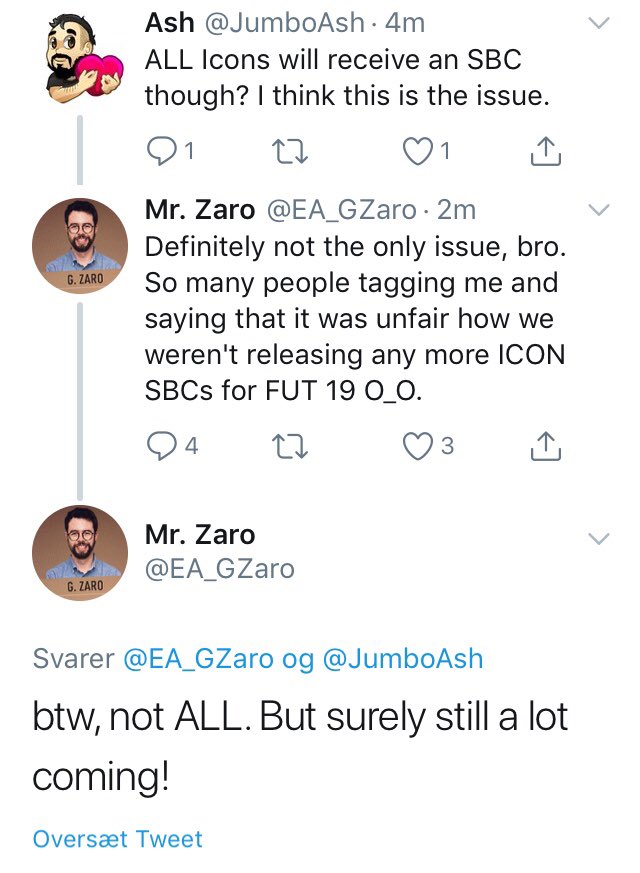 See the problem for me is, when one person has to answer questions like this. Becuase of the previous replies. But also this. Does he mean not ALL, as in not the ones who Got a regular prime icon sbc, or Will some just not get a sbc or some not get a moment and therefore no sbc
Deleted those tweets, no need for people to be confused further. Zaro replied exactly to a wrong Tweet. All he meant was it was cheaper apprently to use exact icon, for ones who had that. But all icons Will still be useable in future icon moment sbc's. All good
For me the only "upgrade" Is Image, and for some i don't even Care for new image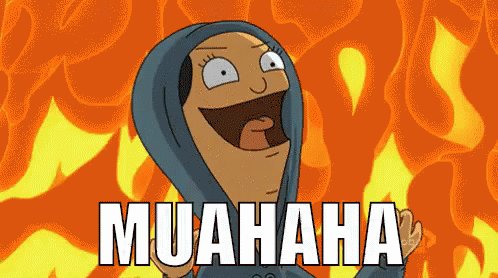 Even worse the icon you wanted, Might not get a moment. So you would litterally have been screwed. Enjoy your Nakata and Have a Nice day
20 min = 264 otw Kagawa Also if you did a Nakata or shit icon to use, be happy. Ea just announced no more icon sbc's, so now your fucked. Have a Nice day. Same case for base icons.. While we probs get moment sbcs, yours Might take months to get one, rip us