Statistics
We looked inside some of the tweets by @kiw0711 and here's what we found interesting.
Inside 100 Tweets
Time between tweets:
11 hours
Tweets with photos
57 / 100
Tweets with videos
0 / 100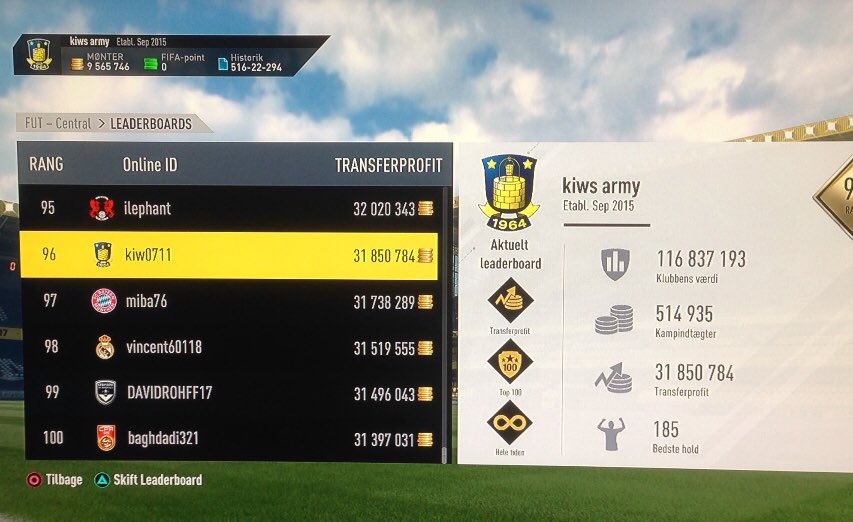 Fifa 17 April: 31.8m Fifa 18 August 54.8m Fifa 19 November 52.5m Now tbf i lost quite a bit of tp end of 18, and got coin wiped for 6/8m in november 6 that fifa. But still, very close already
I assume someone already Said this. But sniping These non rares is easy coins rn: spanish defenders German mids English wingers/cm
Investments: 82-85 ucl for player sbcs. Im not touching the useable ones atm, to much supply. Sterling potm/player sbcs/futmas: 84-86 rateds like B Silva, Kompany, Fernandinho, Otamendi, Ederson, Gundogan. Informs like: Ramirez, Martin, mainly for futmas. Mostly sbc stuff atm.
CHECK YOUR CLUB FOR ANYTHING THAT LINKS IN THE NEW SBCS MAD PRICES RIGHT NOW! Look at this dude... im clearing my club brb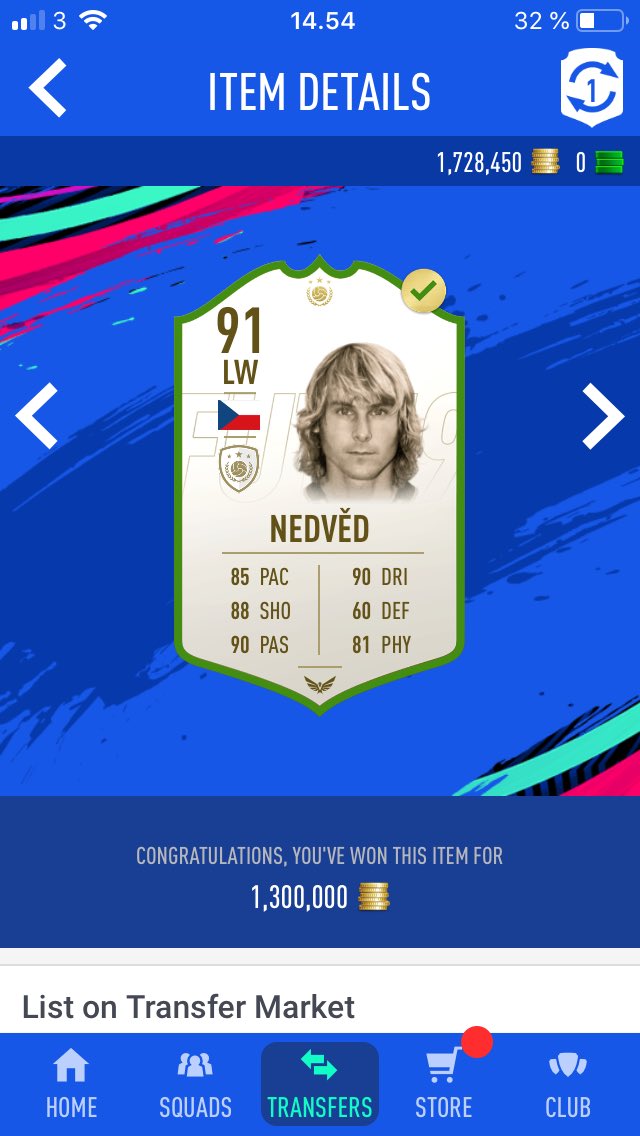 If you ever wondered if i think posting icon-trades helps people, i do. Im a bit out of touch with icons. Remembered this. Boom 49.000 made. Not that blindly copying is possible or adviced. But i believe icon flips provide valauble info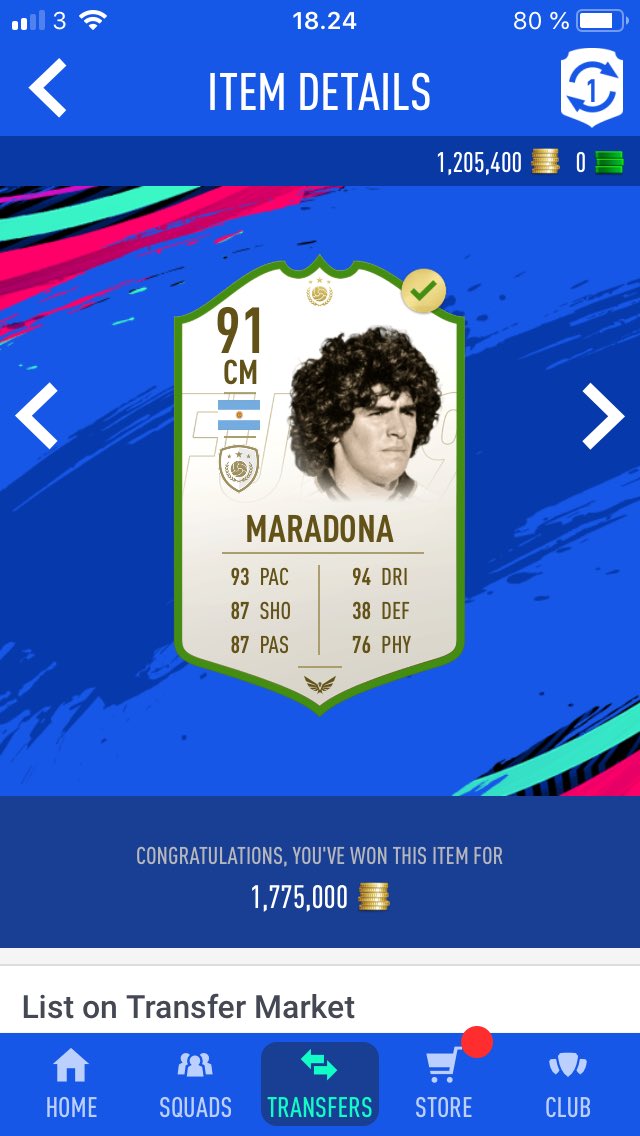 Forgot to post this Yesterday. As mentioned before, Im a Big School project. Not doing much on fifa. Profit: 48.050
Since i dropped my other community project. I will do shoutout sunday instead. This weeks shoutout is to @fifakadabra Dude is a sick icon-trader, whoever he does more than that. From flipping IF Neymar, trading icons, to investing in golds and more. Worth a follow imo :)
So it seems 3 sbc ones and 2 for objectives was correct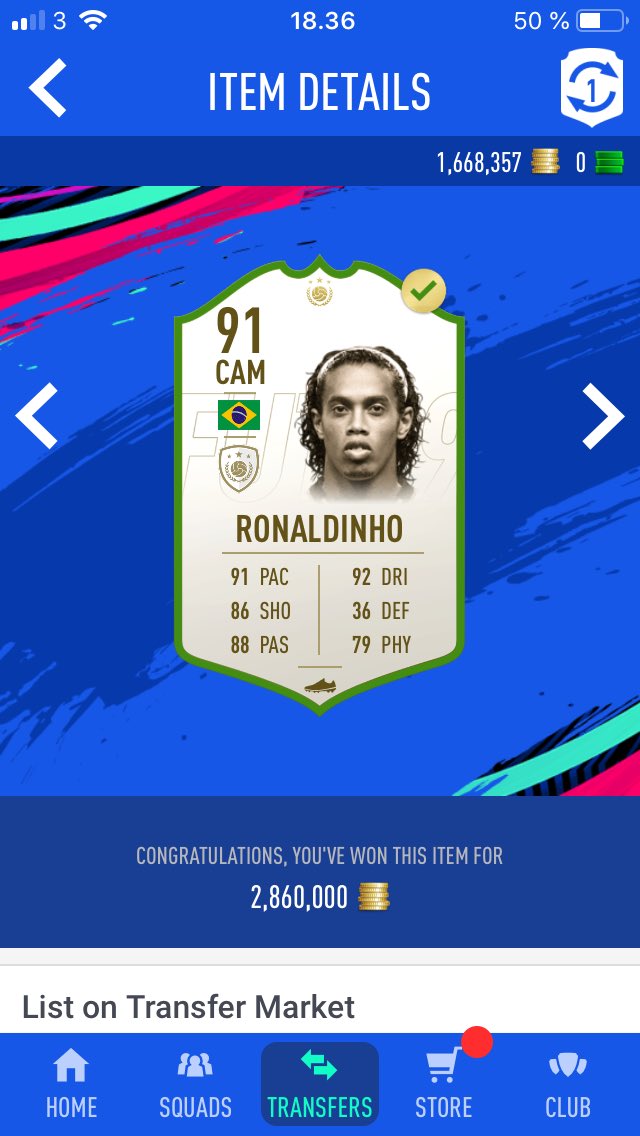 Straight flip from last Night where icons Got Way to low. 116.350 made. Fresh being very key here.
Does Fulham know that kick-off was 28 min ago?
Price ranges: Messi max 1.8 Neymar max 1.8 Thats very low. Espcially for Neymar.
Were you easy could avoid Them. I gave so info. Warned i might show the team. Showed 2. Spoiled some in replies. I don't see a huge issue in this case, the 75 followers leave if want leaks, and not trading. Cause leaks are No garantee. And you Will be bored, if all you want here
For me my partipation in leaks today affected nothing. Apart from people Got some info ~ 2h before. Which ea often have done. Otw prices were effected by predictions, so There's that. Predictions power are close to a leak for Otw, imo. Anyways Yh i answered, But Thats in replies