National Immigration Correspondent, The New York Times. Please share tips, story ideas! miriam.jordan@nytimes.com
Joined on September 13, 2011
Statistics
We looked inside some of the tweets by @mirjordan and here's what we found interesting.
Inside 100 Tweets
Time between tweets:
12 hours
Tweets with photos
0 / 100
Tweets with videos
0 / 100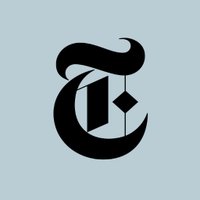 His college application said that his mother died. Then she answered the phone. How common is lying on college applications?
The sign of a truly great story: I curse out loud when I see the headline and wish I had done the story first. Read this wonderful piece by @PatriciaMazzei 👇
Hooray @kitty_bennett who did vital detective work for my piece about immigrants employed by Trump golf club
Just published: Viral overdose videos capture America's addiction crisis in real time. What's life like after millions have watched your worst moment? With my terrific colleagues @kseelye @jackhealyNYT and @alanblinder.
Even Trump couldn't manage without them. Who are the undocumented immigrants in the US workforce? What would happen if they all disappeared? Read my story here:
So far, four housekeepers have said that supervisors or managers knew they were working illegally at the golf club. Other undocumented immigrants work in landscaping and maintenance at the exclusive resort.
NEW: 2 more immigrant women say they worked for Trump when they were undocumented. "We said the papers are not good. She said it didn't matter, but don't talk about it," recalled Ms. Dominguez.
My article in Spanish about an undocumented immigrant named Victorina Morales who came forward to share her story about working at the Trump National Golf Club in New Jersey.
What could happen to Victorina Morales, an undocumented immigrant who revealed to The Times that she worked at the Trump National Golf Club? She could get asylum or a special visa to shield her from deportation. Read here;
Critics of hiring undocumented workers say that companies should pay higher wages to attract workers. But with historically low unemployment, there are plenty of jobs on offer.
The majority of workers in industries such as agriculture are in the country unlawfully. American employers say they cannot find Americans willing to do the work.
More than 70% of all unauthorized immigrants participate in the U.S. economy. About 8 million men and women without papers are in the labor force.
It is an open secret that U.S. businesses, especially in the service sector, employ workers who are not legal residents of the United States.
NEW: President Trump's golf course benefits from the labor of undocumented immigrants. I spent time with two of them and wrote this story:
But they decided that now was the time to tell their stories about the contributions that immigrants make to the Trump business.
Ms. Morales, a Guatemalan with little schooling, said she will never forget when he helped her wipe windows she couldn't reach because she is short. He gave her $50. Ms. Diaz got $100 after Mr. Trump checked the dust in a room and expressed satisfaction with her work.
I visited both women in their homes in New Jersey, where they have lived for several years, and conducted interviews with them. They liked their work at the beautiful golf club, they said. They described Mr. Trump as a tough taskmaster who was kind and generous w tips.
I met Victorina and another immigrant, who had worked at the Trump National Golf Club in Bedminister when she was undocumented, named Sandra Diaz. Both women were hurt by the president's disparaging comments about unauthorized immigrants. Both said they understood the risks.
A few months ago, an undocumented immigrant named Victorina Morales decided that she wanted to share her story about working for Donald Trump