Where the conversation begins. Follow for breaking news, special reports, RTs of our journalists and more. Visit http://nyti.ms/2FVHq9v to share news tips.
Statistics
We looked inside some of the tweets by @nytimes and here's what we found interesting.
Inside 100 Tweets
Time between tweets:
14 minutes
Tweets with photos
0 / 100
Tweets with videos
0 / 100
Rankings
(sorted by number of followers)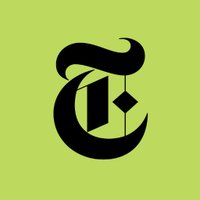 Gladys Knight issued a critical statement about Colin Kaepernick ahead of her national anthem performance at this year's Super Bowl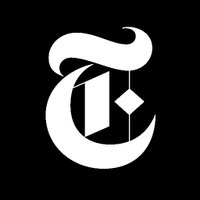 Is the newly released Soviet-era archive a real record of collaboration or a time bomb planted by agents as the Soviet Union collapsed in 1991?
After a Crash, Prince Philip, 97, Stokes Debate on Older Drivers
New research offers strongest evidence yet of the connection between the marketing of opioids to doctors and the addiction epidemic in the U.S.
The latest to appear on FBI "Wanted" posters is the Traveling Bandit, who the authorities said has robbed at least 7 banks in 6 states in less than a month
That early neuroscience breakthrough reminded us that a key job of a school is to give students new things to love. It reminded us that what teachers really teach is themselves — their contagious passion for their subjects and students
A Democratic senator asked the FBI to open a perjury investigation into the homeland security secretary Kirstjen Nielsen
The Federal Trade Commission is in the advanced stages of its investigation into whether Facebook violated privacy rules and is expected to seek large fines from the company
The Democratic National Committee believes it was targeted in a hacking attempt by a Russian group in the weeks after the midterm elections last year, according to court documents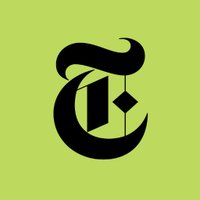 Walter Chandoha, a photographer who specialized in cats long before they became viral darlings of social media, has died
A St. Louis newscaster apologized on air Friday morning after he used a racial slur in place of the Rev. Dr. Martin Luther King Jr.'s surname. The station said he would not face disciplinary action.
New York City drew a record-setting 65.2 million tourists last year
Australian tourism officials are dealing with hordes of visitors to an island and nature preserve who cannot resist the urge to follow wombats around, approach them for selfies or even cuddle them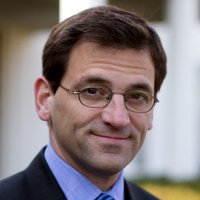 Special counsel disputes article: "BuzzFeed's description of specific statements to the special counsel's office, and characterization of documents and testimony obtained by this office, regarding Michael Cohen's congressional testimony are not accurate."
Evening Briefing: Here's what you need to know at the end of the day
NYC's latest plan to protect East River Park from future flooding called for burying the park under eight to 10 feet of landfill, and starting over
Colder temperatures have been arriving later in winter over the past few years, according to a climatologist. But because of changes to the polar vortex, when wintry weather does arrive, it's often more intense.
Jennifer's decision to accelerate off a cliff has shaken so many. For instance, Dana DeKalb called child welfare officials in March 2018. She has had to grapple with a dark thought: "Because I reported, they took off and killed these kids."
"Mary Oliver's gentle insistence that we do not end up 'simply having visited this world' became my touchstone"
Susan Bucher, the supervisor of elections in Palm Beach County, Florida, was suspended by the state's governor, Ron DeSantis, after problems in her county contributed to chaos during the state's midterm election recount