Statistics
We looked inside some of the tweets by @tsf_podcast and here's what we found interesting.
Inside 100 Tweets
Time between tweets:
29 minutes
Tweets with photos
5 / 100
Tweets with videos
0 / 100
Espanyol 1 Huesca 1 fulltime. Lots of whistles at the RCDE stadium. Not a good second half.
Huesca equalise right at the start of the second half. Game on. 1-1
Espanyol 1 Huesca 0 at halftime. Super Granero free kick. Wu Lei impressive.
Quoted @OptaJose
3 - Desde el inicio del año pasado, @eGranero11 es el jugador español de las cinco grandes ligas europeas que más goles ha marcado de falta directa (tres). Pirata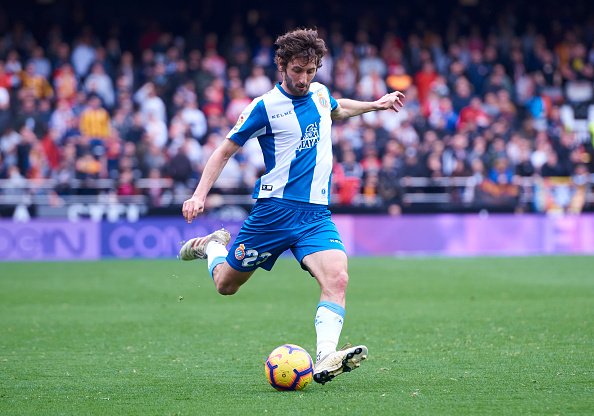 Granero the Spanish player with most free kick goals (3) since the beginning of last year
Espanyol have Borja "the Panda" Iglesias and Esteban "the Pirate" Granero. Can any other LaLiga team match them for nicknames?
Such a lovely strike - no power really - just stroked it into the net, too well placed for the keeper.
Granero scores a brilliant free kick to put Espanyol 1-0 up v Huesca! Curled into the top corner!
And again! Wu Lei goes really close with a kind of low-level scissor kick (not a very good description but if you saw it you'd know what we mean)
Wu Lei making his second league start in a row for Espanyol tonight v Huesca. Started brightly, went close to scoring what would have been a lovely curled effort just now.
People of Britain, meet "El Comandante" Morales
Quoted @PhilKitro
Amazing news that La Liga is on terrestrial TV in the UK! Enjoy guys! 🇪🇸🇪🇸🇪🇸
If only there were a top Spanish football-based weekly podcast available to complement your free-to-air La Liga viewing
Valverde: Umtiti's 100 percent. There's a chance he could play (against Sevilla) with Vermaelen injured and Lenglet a booking away from a ban.
That #UEL draw again: Valencia - Krasnodar Sevilla - Slavia Prague Zenit - Villarreal. Avoided Chelsea, Arsenal, Inter, Napoli..
And yes, those exclamation marks were probably unnecessary. Good news for Spain - three 🇪🇸 teams kept apart, and all with very winnable ties...
Europa League draw starting now in Nyon! Hoping the Spanish teams are kept apart...